Hundreds Gather For Memorial Service For Beheaded Journalist Steven Sotloff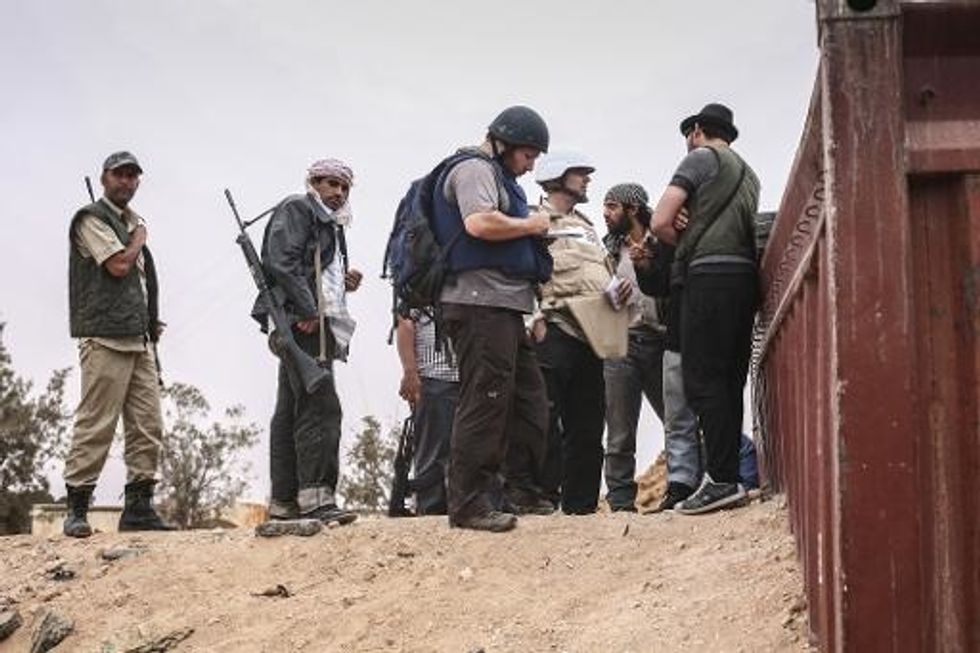 By Glenn Garvin, The Miami Herald
MIAMI — Hundreds of mourners began arriving Friday for a memorial service for Steven Sotloff, journalist whose murder was revealed earlier this week by Muslim militants in Syria.
About 800 were in the Temple Beth Am synagogue as the service, open to the pubic, began at 1 p.m.
Crowds began arriving two hours earlier, and their numbers — combined with a huge number of journalists — slowed traffic near the synagogue to less than 10 mph.
Many of the mourners were clad head-to-toe in black, despite the oppressive heat, and few of them wanted to talk to journalists. Those who did expressed an ineffable sadness.
"I just hope he didn't die in vain," said one, Rona Kritzer of Miami, whose children went to pre-school with Sotloff.
Sotloff, 31, of Pinecrest, Florida, was a freelance journalist covering the Middle East when he was kidnapped just inside Syria in August 2013. Except for a single phone call to his parents in December, he was never heard from again. On Tuesday, the fundamentalist Muslim militia Islamic State posted a video on the Internet showing his decapitation.
He had attended Temple Beth Am's religious day school as a child before going to boarding school in New Hampshire and later, for three years, the University of Central Florida, where he pursued a journalism degree for three years.
But after a trip to Israel, Sotloff dropped out of UCF and moved to Tel Aviv, where he enrolled at the Interdisciplinary Center Herzliya, a private college. He graduated in 2008 and started covering the Middle East's hot spots.
Miami Herald staff writers Kathryn Varn and Carol Rosenberg contributed to this report.
AFP Photo/Etienne de Malglaive
Interested in national news? Sign up for our daily email newsletter!