Hundreds Of Mourners Wait Outside Church For Michael Brown's Funeral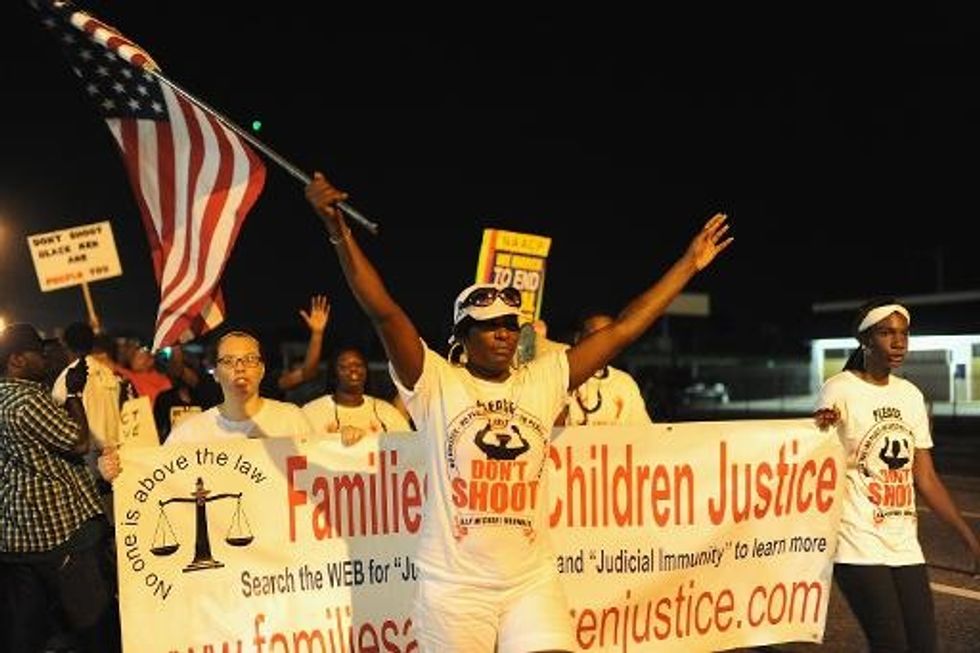 St. Louis Post-Dispatch
Mourners are gathering at a St. Louis church this morning for the funeral of 18-year-old Michael Brown, whose shooting death Aug. 9 by a police officer began nearly two weeks of unrest in Ferguson.
The service is set to begin at 10 a.m. at Friendly Temple Missionary Baptist Church. The church can seat about 2,500 people.
By 8 a.m., about 200 people were lined up outside the church waiting for the doors to open at 9 a.m. One of those waiting was Markesha Coleman of East St. Louis. She said she wanted to show her support for Brown's family.
"We want them to stand strong," Coleman said. "We want justice for their family and their son. If we stand together, we can change this wrong."
The Rev. Charles Ewing will deliver the eulogy for his nephew. He said his message is to heal the hurt, not just in Ferguson but the whole nation.
The Rev. Al Sharpton plans to speak, and three White House officials are expected to attend. Black elected leaders will be there too, such as U.S. Rep. Maxine Waters (D-CA), and Rep. William Lacy Clay (D-St. Louis).
Brown was unarmed when he was fatally shot by the officer, Darren Wilson, on a street in Ferguson. According to an autopsy, Brown was shot at least six times. Other details surrounding the incident remain unclear. Police have said that Wilson shot Brown after a struggle over the officer's handgun. A friend of Brown's has told authorities that Wilson was the instigator and shot Brown after he raised his arms to surrender.
The shooting of Brown, who is black, by a white officer has fueled racial tensions.
A St. Louis County grand jury began hearing evidence in the case last week. Prosecutor Robert P. McCulloch says it could be mid-October before all of the evidence has been presented to the grand jury. The jurors will decide if there is probable cause that a crime was committed and if Wilson, 28, committed it.
Federal investigators are conducting their own probe into the shooting, as well.
AFP Photo/Michael B. Thomas
Interested in national news? Sign up for our daily email newsletter!