Hunter Biden Attorney Demands House Probe Of Greene's 'Unethical Conduct'
@next2godwin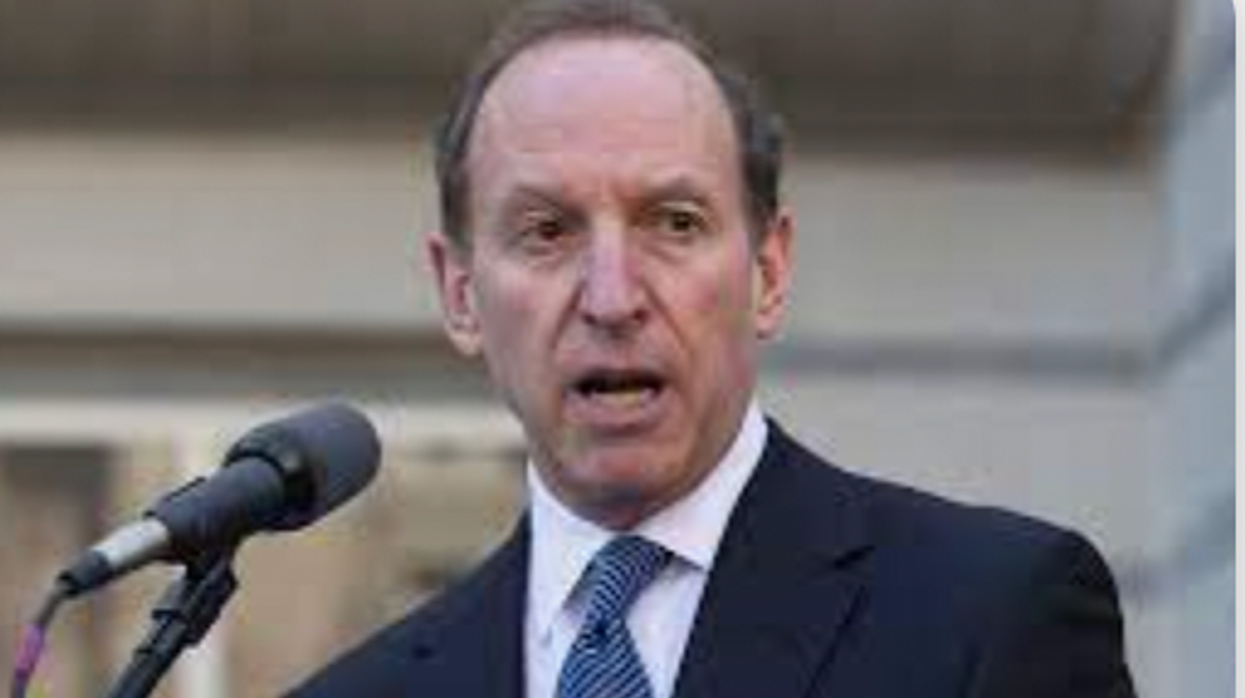 In a bold, long-awaited move against a proponent of right-wing propaganda, Hunter Biden called for an independent ethics review of far-right extremist Rep. Marjorie Taylor Greene (R-GA) for her alleged dissemination of defamatory statements and conspiracy theories about his business dealings and personal life.
Abbe Lowell, an attorney for President Biden's son, wrote to the Office of Congressional Ethics on Monday, accusing Greene of "undignified rhetoric and brazen violations of the standards of official conduct that do not reflect creditably on the House of Representatives."
Greene's "unethical conduct arises from her continuous verbal attacks, defamatory statements, publication of personal photos and data, and promotion of conspiracy theories about and against Robert Hunter Biden," Lowell wrote in the scathing letter, according to a copy obtained by Politico.
"None of these could possibly be deemed to be part of any legitimate legislative activity, as is clear from both the content of her statements and actions, and the forums she uses to spew her often unhinged rhetoric," he added.
The counteroffensive came days after Greene, a House Oversight and Accountability Committee member, claimed without evidence in a video posted to Twitter that Biden was "engaged in a human trafficking ring" and "was paying a lot of money for it."
Lowell's letter also cites several posts Greene made online — including on former President Trump's alt-right Truth Social platform — baselessly alleging that Biden trafficked people of Eastern descent and had "sex with prostitutes & minors" for recreation.
Another example of Greene's stunning, dangerous rhetoric cited in the letter was a photo she posted to Truth Social of Biden driving his niece and her cousin in his father's Corvette, commenting that Biden "was on crack wheeling & dealing with CCP ties and prostitutes with classified documents laying around in the garage."
The letter also pointed to comments Greene made in an April interview with CBS' Leslie Stahl on 60 Minutes, claiming that the Democratic Party "supports grooming children" and that President Biden "supports children being sexualized."
Lowell argued that Greene's online comments about Biden and his family amounted to "a spray of shotgun pellets of personal vitriol" made in her official capacity as a sitting congresswoman.
"Not only are these statements false, defamatory, and malicious, but they are undignified from a Member of Congress and far beyond anything close to genuine legislative activities or political advocacy," he wrote.
Greene — whose committee assignments were restored by the new Republican House majority, which has wholly ignored her vitriol on and off the House floor — doubled down on her accusations in a Twitter post on Monday.
"The FBI, DOJ, Treasury, and the entire government knows and has proof Hunter Biden was involved in human sex trafficking and they have done absolutely nothing about it. But just imagine if Hunter's last name was Trump," she tweeted.
\u201cThe FBI, DOJ, Treasury, and the entire government knows and has proof Hunter Biden was involved in human sex trafficking and they have done absolutely nothing about it.\n\nBut just imagine if Hunter\u2019s last name was Trump.\u201d

— Rep. Marjorie Taylor Greene\ud83c\uddfa\ud83c\uddf8 (@Rep. Marjorie Taylor Greene\ud83c\uddfa\ud83c\uddf8) 1682344717
Ignoring requests for a response from media outlets, Greene responded to the letter on Twitter, accusing Biden of being "upset over my comments."
\u201cHunter is upset over my statements.\n\nWell Hunter, the entire country is pissed off about your obvious influence peddling with your Daddy\u2019s political power. \n\nCome chat with us Republicans on the Oversight Committee.\n\nWe have a lot of questions.\n\nhttps://t.co/QDTkFJiLlF\u201d

— Rep. Marjorie Taylor Greene\ud83c\uddfa\ud83c\uddf8 (@Rep. Marjorie Taylor Greene\ud83c\uddfa\ud83c\uddf8) 1682347455
The non-partisan congressional ethics office can review outside complaints of House lawmaker misconduct and forward them to the Republican-chaired House Ethics Committee for further investigation and possible sanctions.
While Biden's letter of complaint about Greene is not the first to reach the committee, it is the latest in a string of demands for sanctions against the controversial Georgia congresswoman.
Last April, a conservative Christian activist wrote to the committee, demanding that Greene be sanctioned for trafficking in conspiracy theories and branding bishops helping immigrants as an example of "Satan controlling the church."
In addition, Greene has already faced several fines from the House Ethics Committee for violating House rules. According to The Hill, she received at least seven fines and 20 reprimands in 2021 alone for flouting House mask mandates.
Lowell's Monday letters also included correspondence to the Treasury Department's inspector general office, asking that it look into how Garrett M. Ziegler, an ex-Trump White House official, acquired "suspicious activity reports" from Biden's bank.
The letter said Ziegler used the reports to "craft a false narrative that Mr. Biden is associated with a human trafficking ring." It also stated that the former official urged "House Oversight Committee Chairman James Comer [R-KY] to disseminate Mr. Biden's private information to an even wider audience."
The letters were part of Biden's recent aggressive pushback against his detractors, including newly-fired pundit Tucker Carlson and his former place of work, Fox News.