Hurricane-Battered New Jersey Pier Goes Up In Flames
@AFP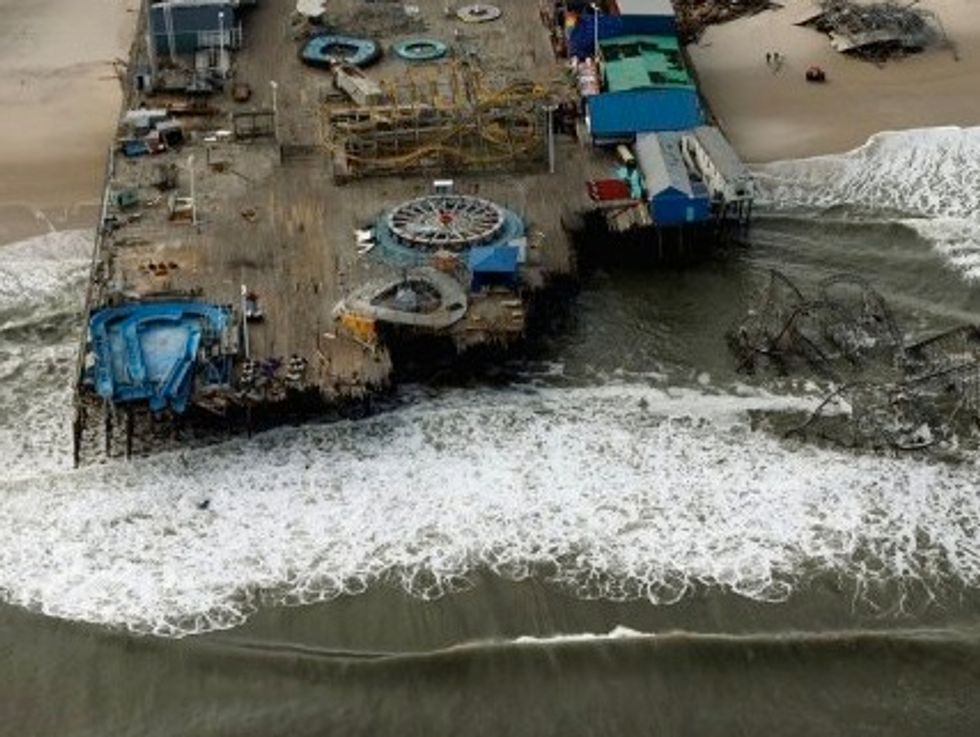 NEW YORK (AFP) – A stretch of boardwalk in New Jersey was destroyed by a massive blaze, nearly a year after the area was devastated by Hurricane Sandy.
The fire broke out at a frozen custard shop on the Seaside Park boardwalk at 2:30 pm (1830 GMT) and spread rapidly, engulfing dozens of businesses and sending thick black smoke billowing into the sky.
Local television stations reported that parts of the boardwalk destroyed by the fire had been rebuilt after being hit by superstorm Sandy last October.
"It's just devastating to the area. It's just heartbreaking to see. After what we just went to almost a year ago, and now this. I'm just in disbelief and shock over this. I can't believe it," New Jersey police chief Francis Larkin told NBC television.
A building collapsed Thursday as it was consumed by flames, with only the word "Funtown" remaining.
It was not clear what started the fire, but strong winds were making it more difficult for firefighters to bring under control.
The blaze erupted not far from the site where a popular amusement park rollercoaster was ripped up by last year's massive storm and deposited into the ocean, becoming a symbol of the hurricane's devastation.
Photo Credit: AFP/Mario Tama