ICE Director Can't Defend Trump's Family Separations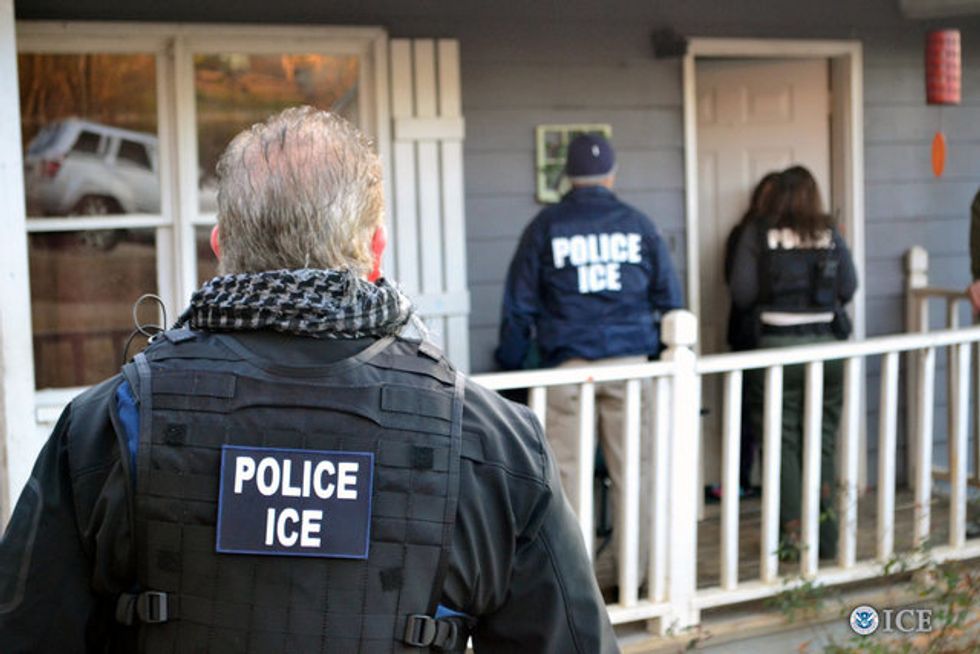 Reprinted with permission from AlterNet.
In a short but revealing interview, head of ICE Thomas Homan on Tuesday appeared to express discomfort with President Donald Trump's policy of separating immigrant children from their parents.
When CNN's Wolf Blitzer repeatedly pressed him on whether the policy is "humane," Homan responded with a long pause and broke eye contact with the host. Even then, he refused to answer the question — which is really all the answer any viewer should need.
Homan kept trying to redirect the conversation back to people who send their children to the United States through smuggling organizations. But he neglected to mention the fact that many of the people do this because they fear that if they don't, their children will be killed. And the people at the center of the family separation policy are another group of immigrants entirely — those who came to the United States along with their children.
"We appreciate the men and women of ICE," Blitzer said. "it hurts me, and it hurt so many people who are involved with ICE, to be forced, to punish children for what their parents may be doing."
"We're not punishing children," Homan said.
"The children are being punished!" Blitzer replied.
Homan insisted that the parents are to be blamed.
"But the ICE personnel have to deal with that, and it clearly looks so humane," Blitzer said.
Homan dug his feet in, echoing the words of many who have excused unacceptable actions with appeals to their positions: "That's our job," he said.
Watch the clip below:
Watch the head of ICE pause when asked by @wolfblitzer if the policy of separating children from their parents is humane. https://t.co/gX0UN7dnrW pic.twitter.com/W4rhUjiO0g

— The Situation Room (@CNNSitRoom) June 19, 2018
Cody Fenwick is a reporter and editor. Follow him on Twitter @codytfenwick.