ICE Officials Sent 'Happy Hunting' Emails To Agents Preparing Migrant Raids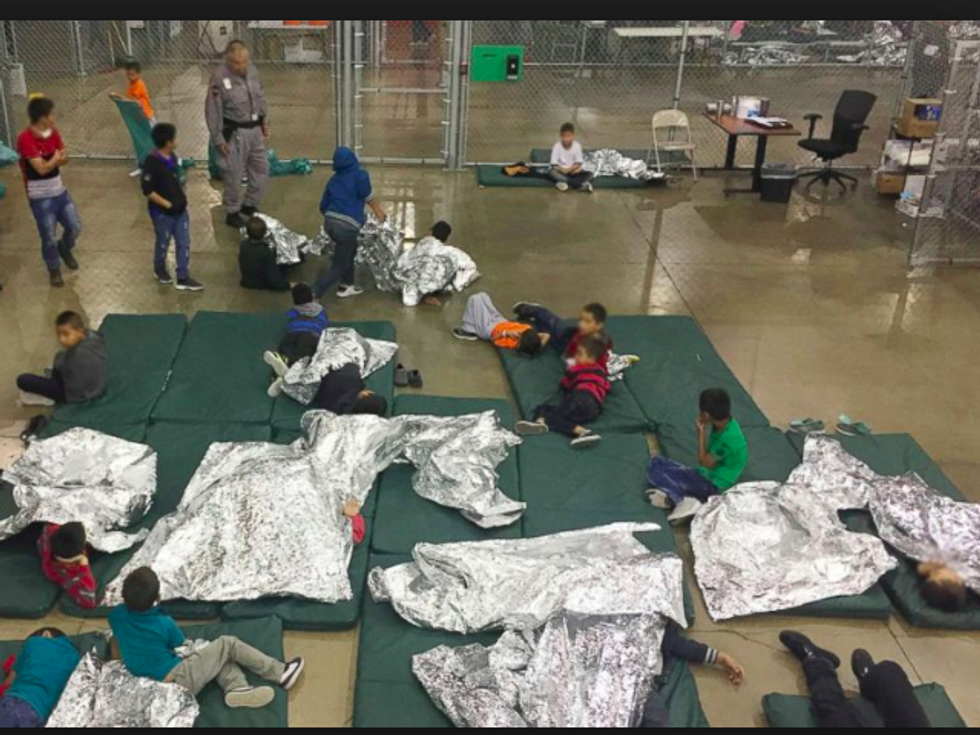 ICE officials preparing to carry out Trump's mass-arrest raids expressed glee at the prospect of "hunting" thousands of people, newly released emails revealed.
In September 2017, the Trump administration was planning a series of raids, dubbed "Operation MEGA," that were designed to round up at least 8,400 undocumented immigrants across the country and take them from their homes, families, and communities. It would have been the largest ICE operation of its kind, but was called off at the last minute.
A trove of documents, resulting from a Freedom of Information Act lawsuit filed by the Detention Watch Network and Mijente, were provided to the Daily Beast and published Wednesday. The documents detail internal communications from the government agency on the eve of the planned event.
"Happy hunting and target building!" read one email from an ICE field office, referring to the raids.
One agent said the operation's name should be changed to "Operation Super Epic Mega sonic," and another said the name "was Trumppped!!"
The excitement among ICE officials at the abusive plan was evident in the internal messages.
"Across multiple field offices, messages soliciting volunteers to take part in Operation MEGA were frequently jovial in tone, as were the responses," the Daily Beast reported.
The documents also show ICE creating a list of who should be swept up in the raids, using personal information like traffic tickets, license plates and utility bills secured through Palantir, a private data firm.
Human rights advocates slammed the offensive tone of the communications.
"We've confirmed in government documents that ICE operations are politically motivated. Immigration raids are meant to terrorize communities and instill fear," Silky Shah, executive director of Detention Watch Network, told the Intercept.
The Trump administration once again announced plans for another round-up of migrants in June, but Trump called off the plan at the last minute.
The documents show that ICE personnel are echoing Trump's bigotry, much like agents at the Customs and Border Protection agency who were caught making sexist, racist, and dehumanizing comments about the people in their custody.
Published with permission of The American Independent. 
IMAGE: Migrant children detained at a Border Patrol station near Clint, Texas.