Illinois Expected To Pass Marriage Equality Bill On Valentine's Day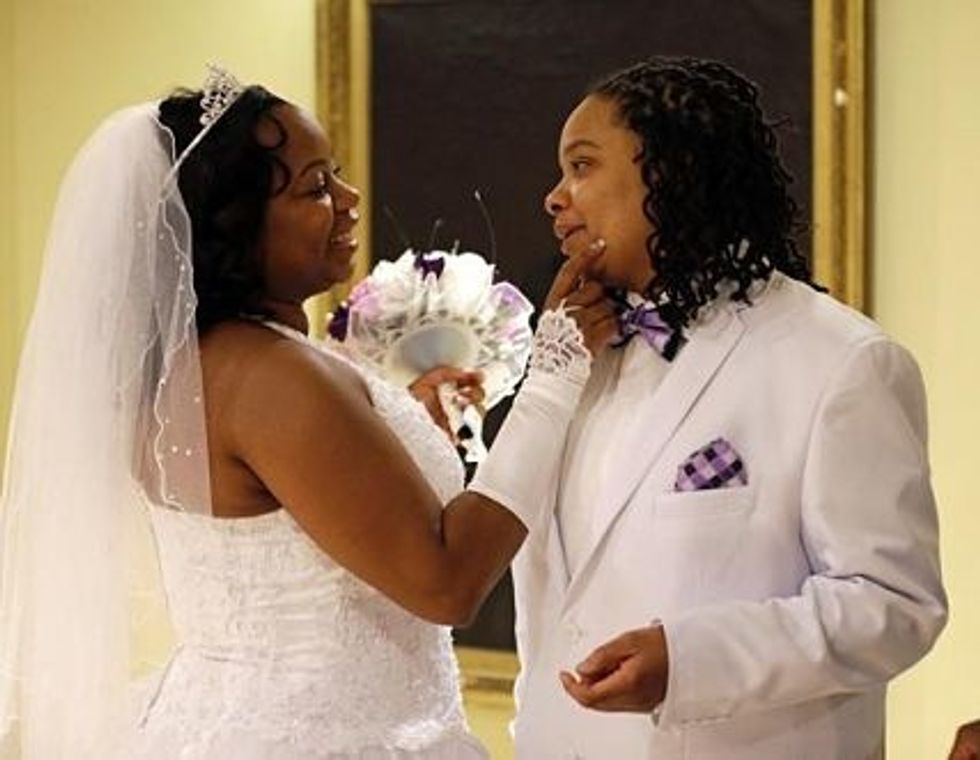 Take away the flowers, chocolates, and gifts and we're left with what Valentine's Day is intended to celebrate—love. There are discrepancies over the history of this romantic holiday, but one of the most famous accounts is of a Catholic saint named Valentine who would perform marriages for couples in love after Emperor Claudius II outlawed marriage based on the notion that single men made better soldiers.
Saint Valentine saw through the bureaucracy and believed couples in love had a right to marry despite the beliefs of the emperor, so much so that he was eventually found and put to death.
Living up to this tradition, the Illinois Senate — which is controlled by a Democratic supermajority — will vote today to implement a law that would legalize same-sex marriage, making Illinois the 10th state in the country to do so. The Religious Freedom and Marriage Fairness Act also has some conservative backing, in the person of Republican Party Chairman Pat Brady.
Fitting for Valentine's Day, the measure is expected to pass and make it to Governor Pat Quinn's desk;  he has committed to signing the bill.
The law represents just the latest victory in the long march towards equality. As Roger Streitmatter's Outlaw Marriages: The Hidden Histories of Fifteen Extraordinary Same-Sex Couples, details, same sex couples — including famous names such as poet Walt Whitman, actress Greta Garbo, and playwright Tennessee Williams — have been enriching American culture since the 18th century.
While same-sex marriage has been a contentious debate in politics and religion, there's no doubt that today's holiday should hold no prejudice. Valentine's Day originates from the very idea that those in love who want to marry ought to be allowed. So hold the flowers, chocolates, and gifts; the Illinois state legislature has chosen a far better way to celebrate the holiday.