Illinois Sen. Mark Kirk Says Single Sen. Lindsey Graham A 'Bro With No Ho'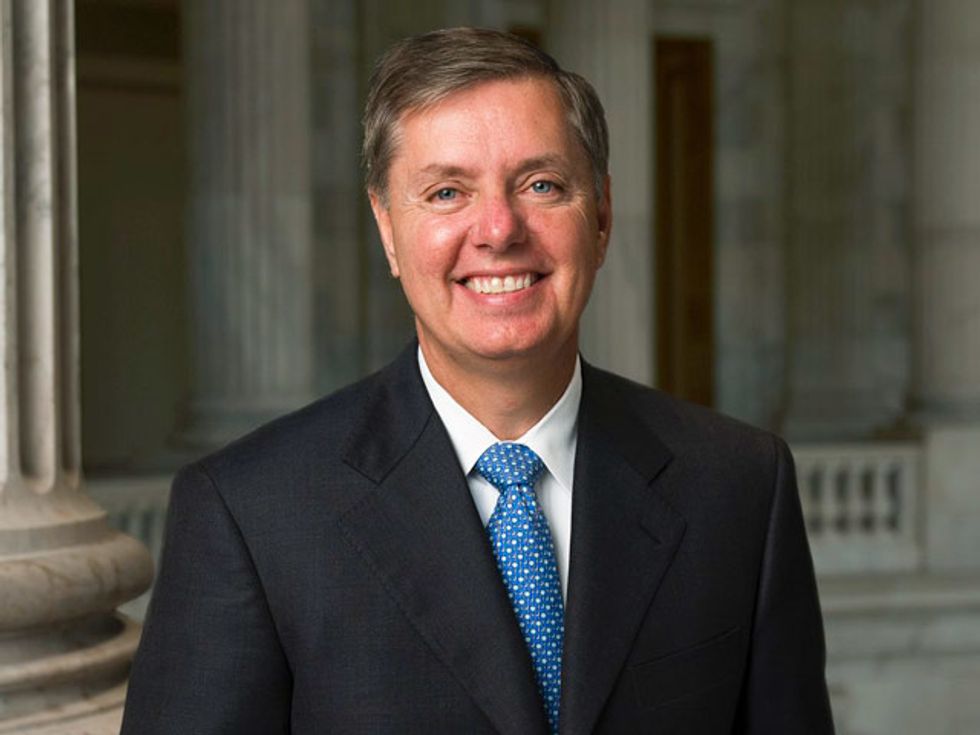 By Chuck Raasch, St. Louis Post-Dispatch (TNS)
WASHINGTON — Social media erupted Thursday when a microphone at a routine Senate Appropriations Committee meeting caught Illinois Sen. Mark Kirk joking that colleague Lindsey Graham was a "bro with no ho."
The reference by Kirk, a Republican, was to the unmarried Graham's observation that if elected president, he'd have "rotating" first ladies. The South Carolina Republican senator recently announced he was seeking the Republican nomination for president.
On an audio of the exchange with an unknown colleague, while other senators were voting during a Thursday morning session, Kirk can be heard saying: "I've been joking with Lindsey. Did you see that? He's going to have a rotating first lady. He's a bro with no ho."
Kirk's spokeswoman, Danielle Varallo, said the remark "was just a joke between two friends."
But social media sites soon opined and linked to it. Huffington Post posted the audio. Politico and other post-a-minute sites jumped on it, too.
Kirk, who faces a tough re-election in 2016, is no stranger to verbal kerfuffles. This spring, he was criticized for saying black neighborhoods of Illinois "are the ones we drive faster through." He was trying to explain the need for economic development and touting his ideas to for that and his anti-gang policies to help poor neighborhoods, but some criticized the remarks as racially insensitive.
Earlier he sparked commentary when he had compared the abortion debate to slavery. Critics took after him during the Homeland Security debate for saying Democrats opposing provisions of funding of the department should have coffins put outside their offices to depict the danger they were putting Americans in.
Dan Pfeiffer, former senior communications adviser for President Barack Obama, noted the online buzz over the comments and tweeted: "Checked three times to make sure this wasn't an @TheOnion headline. New GOP slogan: We're even worse than you thought."
Photo: Senator Lindsey Graham (R-SC), via Senate.gov