IMF Names New Resident Representative To Greece
@AFP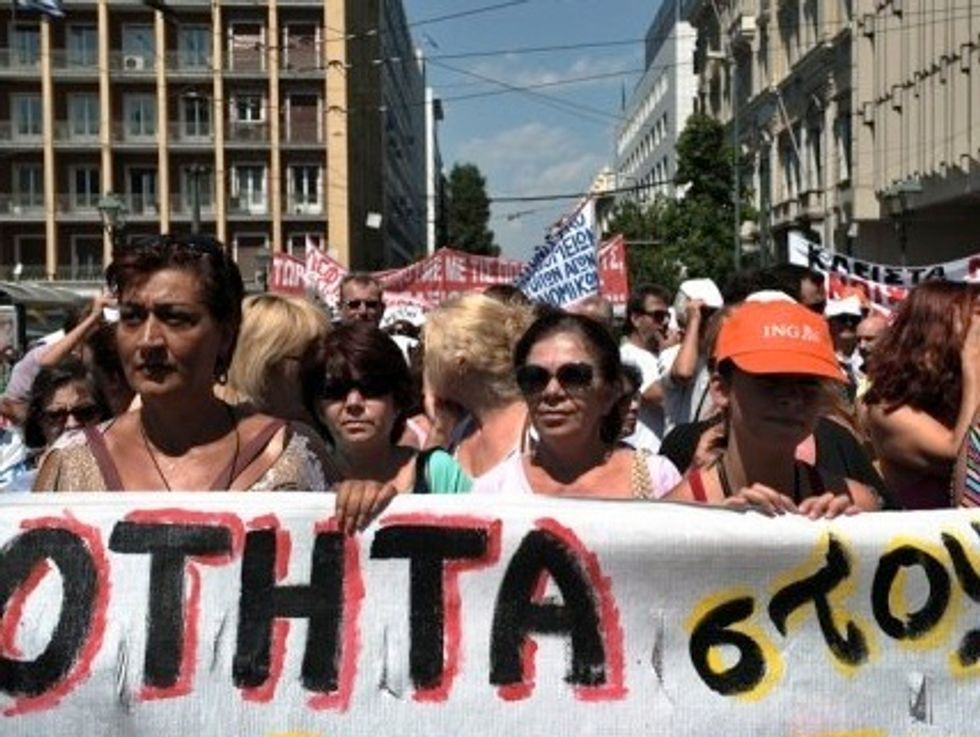 WASHINGTON, District of Columbia (AFP) – The International Monetary Fund announced Thursday a new resident representative in Greece as the debt-riddled country struggles to meet the terms of its IMF and European bailout.
Wes McGrew, a senior member of the IMF team working on Greece, will become the institution's resident representative in Greece on September 2, replacing Bob Traa, whose three-year assignment ends this month, the IMF said in a statement.
McGrew, a U.S. citizen, has been working at the IMF since 2004. He will be the IMF's on-the-ground pointman in Greece, which since the beginning of its debt crisis in 2010, has struck two bailout deals with the IMF and the European Union worth a total of 240 billion euros ($317.8 billion).
Photo Credit: AFP/Louisa Gouliamaki