In 42 Days, Trump And Sessions Ripped 2000 Children From Their Families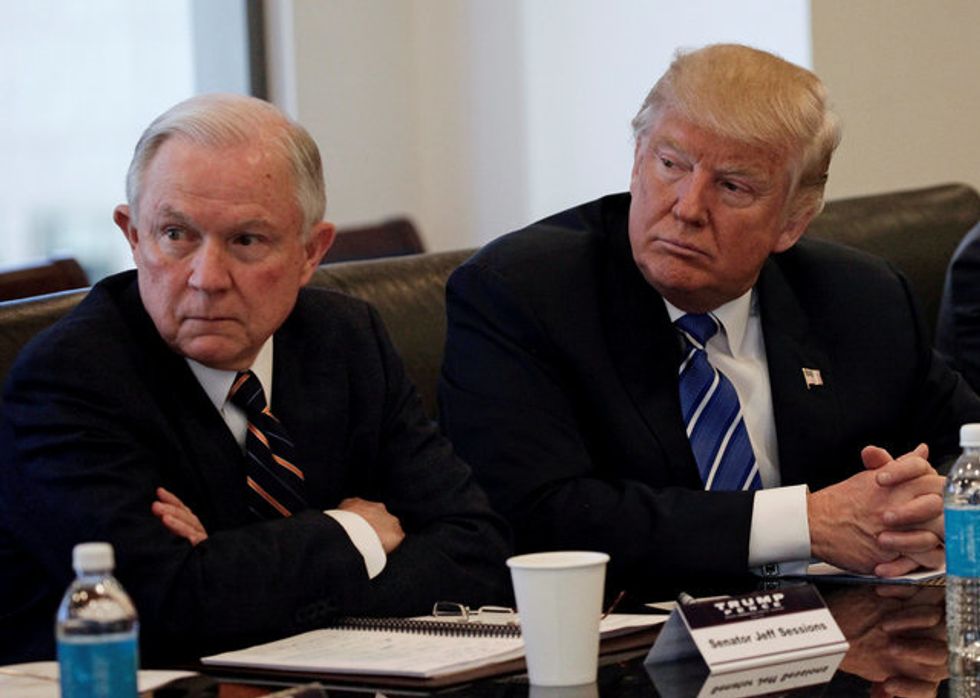 Reprinted with permission from Shareblue.com
The Trump administration has separated nearly 2,000 children from their families since it initiated harsh new immigration policies.
The Associated Press analyzed records from the Department of Homeland Security and found that 1,995 children were taken away between April 19 through May 31 of this year.
That means an average of 47 children are being ripped from their families — every day.
In some instances, nursing infants are being torn from their mothers.
Asked about the horrific policies, White House press secretary Sarah Huckabee Sanders justified the practice of child separation as "very biblical."
Trump has repeatedly tried to blame the coldhearted policy on the Democratic Party as public sentiment has risen up.
But that is a lie.
The Trump administration instituted a "zero-tolerance policy" for families crossing the border. Attorney General Jeff Sessions said that everyone would be criminally charged, a departure from how immigration policies had been enforced up until April of 2017.
Sessions even bragged, "If you're smuggling a child, we're going to prosecute you, and that child will be separated from you, probably, as required by law. If you don't want your child to be separated, then don't bring them across the border illegally."
The entire process, including the trauma now being inflicted on thousands of children, lies at Trump's feet.
His hostility to immigrants has led to this horrible practice that has now separated thousands of children from their parents.
And Trump has no intention of ending the practice. He is making plans to place these children in a "tent city" in sweltering Texas summer weather. He changed the policy, and his attorney general is implementing it through the federal government.
The responsibility for the horror the nation is watching unfold belongs to Trump.
Published with permission of The American Independent.