In Confronting Hate, A Short Memory Is Dangerous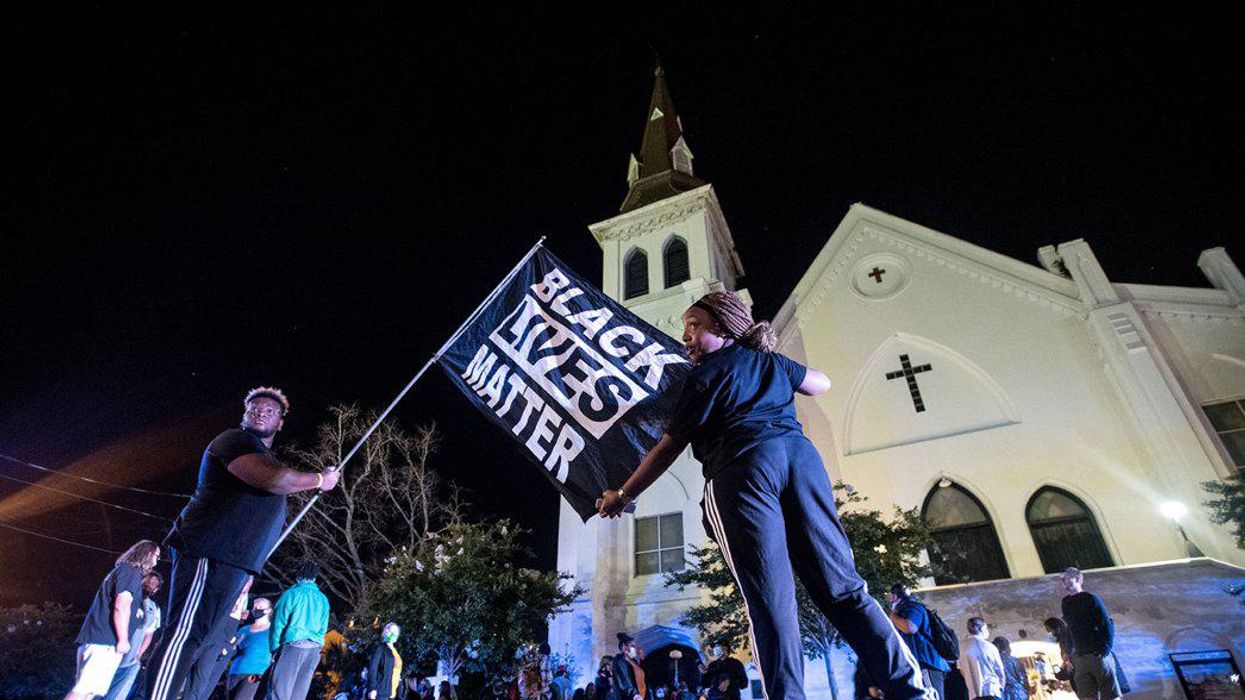 Reprinted with permission from RollCall
June 17, 2015.
Though it wasn't that long ago, far too many Americans only dimly recall what happened on that date, when a racist murderer sat down to pray with parishioners at the historically Black Mother Emanuel AME Church in Charleston, S.C., then pulled out a .45-caliber handgun and started shooting.
---
He killed nine people who had welcomed him and did it without — not then nor in the years since — a shred of remorse.
Maybe some have had memories tweaked with the recent news that the Justice Department has agreed to pay the victims' families and the survivors $88 million to compensate for a background check failure.
But those families needed no reminder and would give anything to have their loved ones back on this earth.
The Rev. Clementa Pinckney, Cynthia Graham Hurd, the Rev. Sharonda Coleman-Singleton, Tywanza Sanders, Ethel Lance, Susie Jackson, the Rev. Depayne Middleton-Doctor, the Rev. Daniel Simmons, Myra Thompson — they were caring community leaders and so much more than names scrolling across the bottom of a TV screen, as Hurd's younger brother Malcolm Graham said in a 2015 Washington Post column about his sister.
She was a librarian, who surely would have helped high school dropout Dylann Roof with his educational challenges. Instead, the white supremacist, schooled by online bile, turned to violence toward African Americans. That I mention Hurd is no coincidence. I did not know her well, but we had met. And I do know her brother Malcolm, a former North Carolina state senator and current Charlotte city council member, who established the Cynthia Graham Hurd Foundation for Reading and Civic Engagement to continue her work and legacy.
Does it take a connection for Americans to feel?
No Limits
Is that why there was little or no response from conservative and Republican leaders when an attendee at an Idaho Turning Point USA rally recently took the floor and the mic to ask, "When do we get to use the guns? … How many elections are they going to steal before we kill these people?"
Is nothing out of bounds, as long as you're threatening the "other," the person who doesn't see things your way?
How could anyone not relate to and be moved by the words of Eliana Pinckney, a 17-year-old who should be talking with her dad about teenage crushes and college tours, when she said last week: "It's already so hard to lose someone you love, but it's even harder to grow up without a father knowing that he lost his life in a place that he devoted his entire life to."
An image of her for me is from her father's funeral, where President Barack Obama shakily sang "Amazing Grace" before everyone joined in to form a strong chorus. I think of a father taken from two daughters; a husband taken from a wife, who hid locked in a nearby room on June 17, 2015, cradling Eliana's little sister and calling 911. And I remember their faces, full of shock and unimaginable grief.
There are those now passing laws to forbid teaching white schoolchildren the reality of such acts to spare them discomfort, without regard for the trauma of the children who live through it and with it. To look at the post-election post-mortems, that desire to erase American truths may have been a deciding factor in Republican Glenn Youngkin's win Tuesday in the Virginia governor's race.
More Examples
That June 2015 tragedy is not the only event history-denying Americans have trouble recalling. Just two years after Charleston, in August 2017, the Unite the Right rally shook the college town of Charlottesville, Virginia, with racist marchers and a president in office, far different from the one who attended the Rev. Pinckney's homegoing.
Donald Trump declared that there were "very fine people" on both sides, and a neo-Nazi rammed a car into a crowd of counter-protesters, murdering Heather Heyer. As plaintiffs now seek accountability and a settlement to break the backs of white supremacist groups they say conspired to plan the event, some of the defendants offered rambling, racist rants while trying to skirt blame.
It was hate that fueled the shooter in Charleston and the driver in Charlottesville — and the list of hate-filled attacks on people, nightclubs, mosques and synagogues is depressingly long. In fact, just hours before the trigger-happy Idaho rally-goer was heard craving marching orders from Turning Point's Charlie Kirk, a gun rights activist with a felony sheet and a history of incendiary and racist statements reportedly killed two and injured five others at a mall in that same state.
Jan. 6, 2021, less than a year ago, saw the same hate, on steroids, with ordinary citizens, members of white supremacist groups and some in the military and law enforcement trying to overturn the results of an election, and democracy itself. They sought to nullify the votes of fellow citizens, the ones who live in Atlanta, Philadelphia and Detroit — no explanation needed.
Most Republican lawmakers voted against any investigation of who and what fueled that day, and how to prevent something like it or worse, doing their best to mischaracterize the violence or make it disappear.
And if laws removing the teaching of racial truths in schools continue to gain traction, the next generation will be ignorant of what happened 100 years or one year ago. Taking it one step further, will GOP-approved history texts repeat the lie of peaceful "tourists" on Jan. 6 straying a few feet from the marked path during a Capitol tour?
Children and the adults who mislead them will fail to learn lessons about how and why hate lingers, festers and grows.
There is certainly nothing wrong with the human desire to flush unpleasant events from the brain and replace those thoughts with "sunshine, lollipops and rainbows." But even in the 1960s, when Lesley Gore sang those peppy lyrics, American citizens were disagreeing, sometimes violently, on issues from racial justice to war and peace. People marched, many were beaten and killed, trying to make America's promise real.
If anyone thinks today's attacks on voting rights, police reform, climate change facts and so on won't eventually touch them, well, think again.
Just read real history, which includes those dates you would rather forget.
Mary C. Curtis has worked at The New York Times, The Baltimore Sun, The Charlotte Observer, as national correspondent for Politics Daily, and is a senior facilitator with The OpEd Project. Follow her on Twitter @mcurtisnc3.