In Contraceptive Mandate Challenges, Women's Health And Much More Is On The Line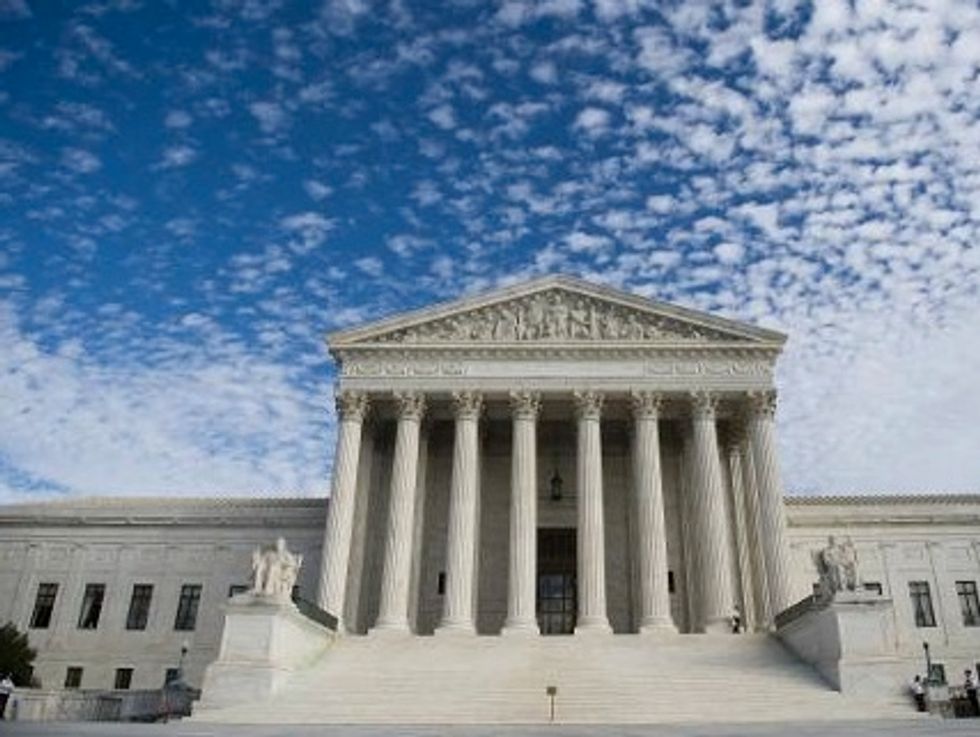 Despite significant existing accommodations for religious organizations, the current challenges to the contraceptive mandate could severely limit access to reproductive care.
On New Year's Eve, Supreme Court Justice Sonia Sotomayor temporarily blocked enforcement of the Affordable Care Act's (ACA) contraceptive mandate on a Colorado-based religious organization – Little Sisters for the Poor and Aged – paving the way for the heated debates on women's health that will ensue in the year ahead.
The contraceptive mandate, which requires employers to provide full coverage of all FDA-approved contraceptive methods, has been a lightning rod since it was first introduced. Religious groups argued it violated their religious liberty, given their religious-based opposition to contraception. In response, President Obama modified the mandate by creating an "exception" that exempts houses of worship altogether, and an "accommodation" that enables organizations that identify as religious (such as Little Sisters) to opt out. Their employees can receive contraceptive coverage from a third-party insurer. These provisions should have put a quick end to the religious objections, but they didn't.
In order to opt out of the contraceptive mandate, organizations must sign a form that certifies they identify as religious and acknowledges that either their insurance company or a third-party administrator will contact employees directly to provide coverage. Effectively, this provision removes the non-profit from coverage of birth control all together. However, Little Sisters argues that the simple act of signing that form constitutes a substantial burden on their religious liberty.
Here's the kicker: All of this is moot because Little Sisters' insurance company is run by the Christian Brothers, which is considered a church and is therefore exempt from adhering to the mandate. So while Little Sisters does have to sign the form for procedural reasons (and to prevent them from being fined for not complying with the mandate), the insurance company can – and likely would – legally refuse to provide the coverage.
While this specific case will have little impact on the employees of Little Sisters (who are out of luck either way), an ultimate ruling in the organization's favor would provide more fuel to the anti-contraceptive mandate fire already raging across the country.
It also lays the groundwork for two cases already on the Supreme Court docket that will determine the future of contraceptive coverage. In those cases – Hobby Lobby and Conestoga Wood, to be heard on March 25 – the owners of private companies have asserted that providing contraceptive coverage for their employees is a violation of their religious liberty.  The Court will determine if for-profit groups actually have religious liberty, and – if yes – if the contraceptive mandate infringes on that liberty.  That decision will either guarantee contraceptive coverage to millions of women for the foreseeable future, or set a precedent where employers can use their personal religious beliefs as a basis for refusing coverage of a host of health services.
The 91 cases filed against the contraceptive mandate (46 from for-profit companies and 45 from non-profit organizations) reflect conservatives' deep discomfort with women's sexuality and their staunch opposition to facilitating – even in the slightest way – women's sexual autonomy. The overwhelming acceptance and use of birth control among all American women means nothing. Indeed, 99 percent of sexually active women in America have used contraception, including nearly 90 percent of Protestants and Catholics.
All women should have access to comprehensive health services, including the full range of contraceptive options. For the majority of American women, access means affordability. For women in low- and minimum-wage jobs, dishing out $40 or more a month for birth control is simply not an option. Research has shown that in difficult economic times and when forced to pay out of pocket for birth control, women are more likely to use it intermittently or forgo it altogether, increasing their chances of unintended pregnancy. A 2009 study by the Guttmacher Institute showed that as a result of the 2008 economic downturn, 8 percent of women dispensed with birth control altogether and 18 percent used it inconsistently in order to save money.
These cases raise various legal questions to be answered by the courts, as well as serious ethical questions that we must consider. Do we want our bosses interfering in our personal medical decisions? Must we continue to allow reproductive health to be the one area of medicine to be adjudicated by the courts instead of our doctors?  If employers can use their position of power to infringe on access to birth control, what's stopping them from denying access to other services that don't suit their fancy? Could Scientologist employers deny access to psychiatric drugs? Could Catholic employers deny coverage for treatment of sexually transmitted diseases? It's quite a slippery slope.
As it was originally written, the ACA treats family planning as the critical pillar of women's health that it is. The Obama administration has gone above and beyond to accommodate the beliefs of religious organizations, and the court should now uphold this mandate that helps to make the ACA so transformative for the health of American women.
Andrea Flynn is a Fellow at the Roosevelt Institute. She researches and writes about access to reproductive health care in the United States and globally.
Cross-posted from the Roosevelt Institute's Next New Deal blog.
The Roosevelt Institute is a non-profit organization devoted to carrying forward the legacy and values of Franklin and Eleanor Roosevelt.
AFP Photo/Saul Loeb