In Speech To Farmers, Trump Takes 30 Minutes To Rant About His 'Wall'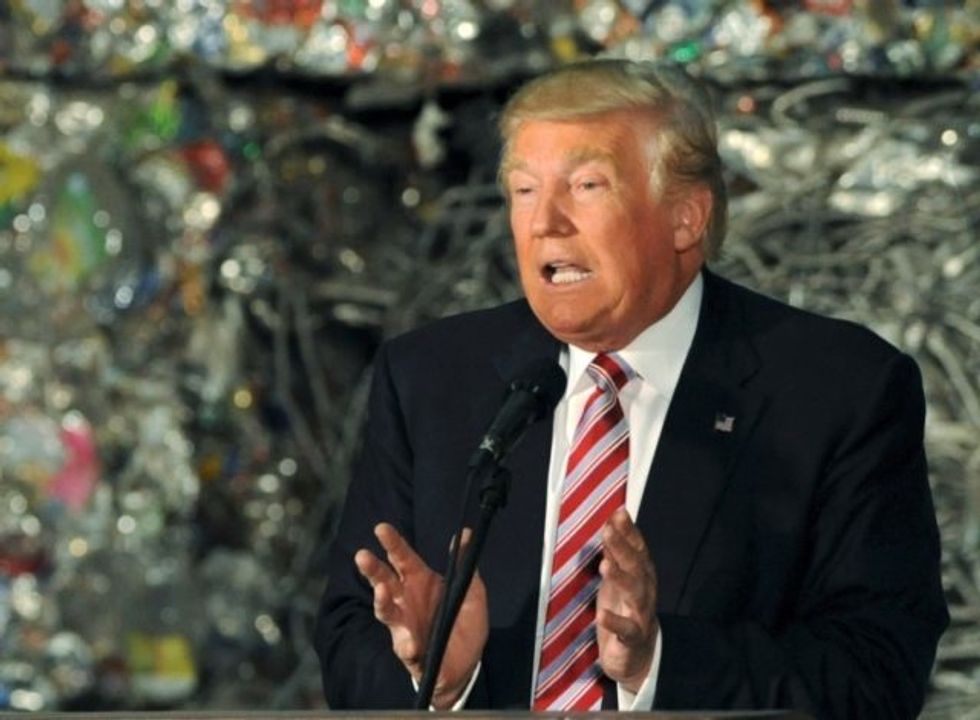 Reprinted with permission from Shareblue.
Trump used a speech to farmers to complain — at length — about America rejecting both his government shutdown and his obsession with building a border wall.
Despite delivering his speech to the American Farm Bureau Federation, it took well over 30 minutes of monologuing about the wall before Trump even got around to mentioning issues relevant to farmers.
And when he did get around to discussing trade issues, he failed to address the serious harms that his unnecessary trade war has caused many farmers.
Trump arranged unpopular payoffs to temporarily help farmers affected by the trade war — but even those paltry measures have been disrupted because of his shutdown.
Farmers have slammed the shutdown as its effects have rippled across the country.
John Boyd of Baskerville, Virginia told the Washington Post, "I don't need a damn wall. … I need my money, so I can plant my crop."
North Carolina farmer Kent Revels told a local station, "They're playing a game of basically Russian Roulette, and it affects the people out here."
John Myer, a farmer in New York, told the New York Times that the shutdown was a "personal power stance" by Trump "because he doesn't really care about anything, I don't think, besides himself."
All Trump seems to care about is his wall, and Democrats' refusal to give in to his unreasonable demands that have disrupted the lives of millions of Americans.
But Americans don't want Trump's wall, and they also don't want Trump to shut down the government to try to make it happen.
A newly released Quinnipiac poll emphasizes how out of touch with the country Trump is. By a margin of 63 to 32 percent, the public opposes shutting down the government for the pointless wall, and 56 percent of the public blames Trump for the impasse.
Trump and his fellow Republicans, led by Senate Majority Leader Mitch McConnell (R-KY), are clearly losing the fight over the shutdown.
The most Trump can muster is more whining and complaining. And the farmers, who likely wanted to hear what Trump will actually do to help them, were stuck being nothing more than a captive audience for his latest public meltdown.
Published with permission of The American Independent.