In Sworn Testimony, Acting Intel Chief Says Whistleblower Acted With Integrity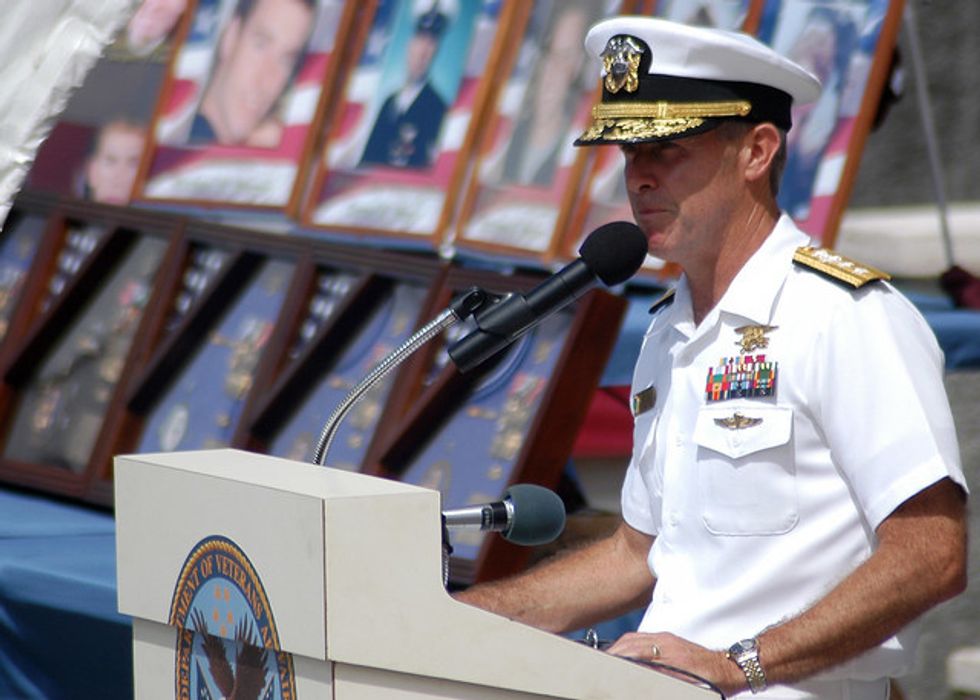 In a Thursday congressional hearing, Acting Director of National Intelligence Joseph Maguire contradicted Trump by defending the integrity of the whistleblower who accused Trump of abusing the powers of the White House to illegally solicit dirt on a political opponent from a foreign government.
Referring to the whistleblower, who is still anonymous, Intelligence Committee Chair Adam Schiff asked Maguire if he has "any reason to accuse them of disloyalty to our country?"
"Sir, absolutely not," Maguire responded. "I believe the whistleblower followed the steps every step of the way."
After a follow-up question, Maguire once again defended the whistleblower.
"I think the whistleblower did the right thing," Maguire stated unequivocally.
Schiff followed up again, asking Maguire why he didn't do more to defend the whistleblower against Trump's scurrilous attacks.
"Then why, director, when the president called the whistleblower a political hack and suggested that he or she might be disloyal to the country, why did you remain silent?"
Maguire defended his actions, saying, "I did not remain silent, Mr. chairman. I issued a statement to my workforce telling my commitment to the whistleblower protection and ensuring I that would provide protection to anybody within the intelligence community that comes forward."
On Monday, Trump attacked the whistleblower, implying that he or she was being disloyal to the United States.
"Who is this so-called 'whistleblower' who doesn't know the correct facts," Trump asked on Twitter. "Is he on our Country's side. Where does he come from."
In response to a question from Rep. Devin Nunes (R-CA), Maguire confirmed that the intelligence community inspector general found the whistleblower complaint both "credible" and a matter of urgent concern, and refused an opportunity to dispute that notion.
While Trump may confuse a whistleblower exposing his rampant corruption as disloyalty to the country, Maguire admits under oath exposing such activity is the right thing to do.
Published with permission of The American Independent.