India Economy Grows Weaker-Than-Expected 4.4 Percent
@AFP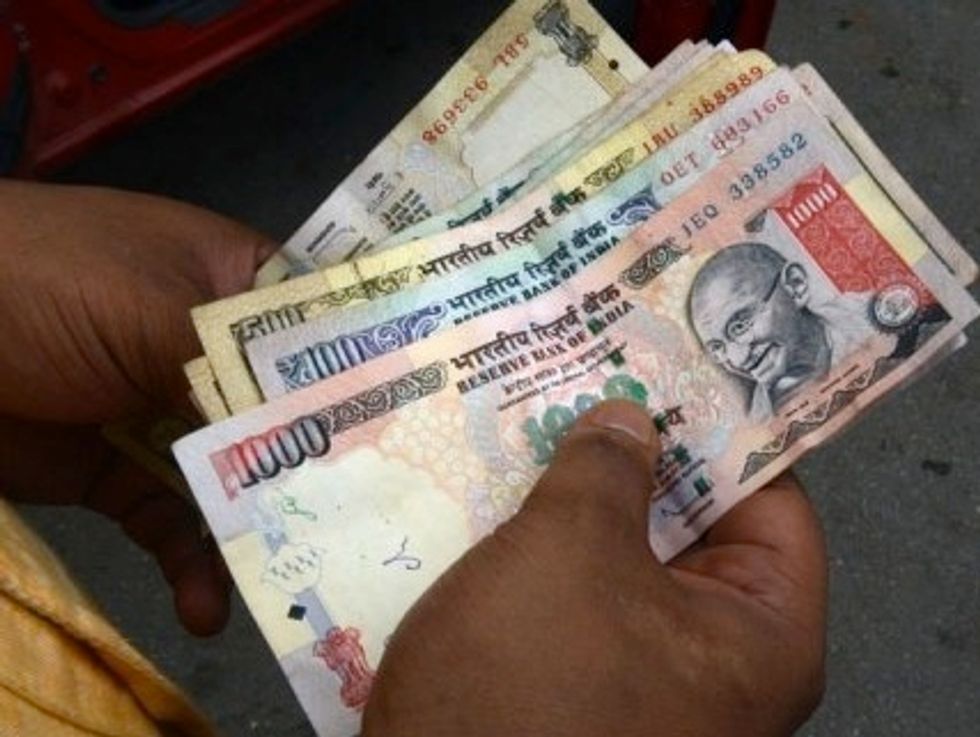 NEW DELHI (AFP) – India's economy grew by 4.4 percent in the first financial quarter, the weakest performance since 2009, data on Friday showed, marking another blow as the government struggle to steady a sliding currency.
Analysts blamed slumping investment, stubbornly high inflation and muted export demand from developed nations for the grim performance, which undershot market expectations that the economy would grow around 4.7 percent.
India has been battling to restore investor confidence and boost the level of the rupee which has hit a string of lifetime lows against the dollar.
The figures marked the third consecutive quarter of growth below five percent, highlighting the challenge for authorities to get the economy back on a path of high expansion needed to reduce widespread crushing poverty.
The official figures showed that manufacturing output declined 1.2 percent from a year ago, while mining output contracted 2.8 percent. Construction output climbed 2.8 percent and services output rose 8.9 percent. Farm output climbed 2.7 percent.
The overall rate of growth was the most sluggish since 2009 when India and the rest of the world was suffering from the impact of the global financial crisis.
The numbers were more bad news for the Congress party-led minority government which is anxious to revive the economy ahead of elections due by May 2014.
The government has forecast growth of around 5.5 percent this financial year to March 2014, up from a decade low of five percent last year — but most private economists expect it to be below five percent.
Earlier in the day Prime Minister Manmohan Singh told parliament that growth would accelerate in the second half of the financial year.
"Growth will pick up in the second half barring extreme unforeseen eventualities," Singh said, adding strong monsoon rains would boost harvests and help reduce food inflation.
"We have the ambition, we have the means, we have the resources and the willpower to put the economy back on rails of high stable growth rate of six to eight percent in the next two to three years," Singh said.
After the figures, the rupee was trading at 66.4 to the dollar, still comfortably above the record low near 69 rupees touched Wednesday.
While the opposition has charged that the currency's problems are due to economic mismanagement, the government has blamed the rupee's woes on tensions over Syria and a recovery in the U.S. economy which is seen reversing the flow of funds into emerging markets.
Singh, a renowned economist hailed for lighting the fuse for India's fast growth in the 1990s as finance minister, has been under fire as premier with his government hit by a string of corruption scandals that have drained investor confidence.
Photo Credit: AFP/Diptendu Dutta