Indian PM To Visit White House On Sept 29-30: U.S. Official
@AFP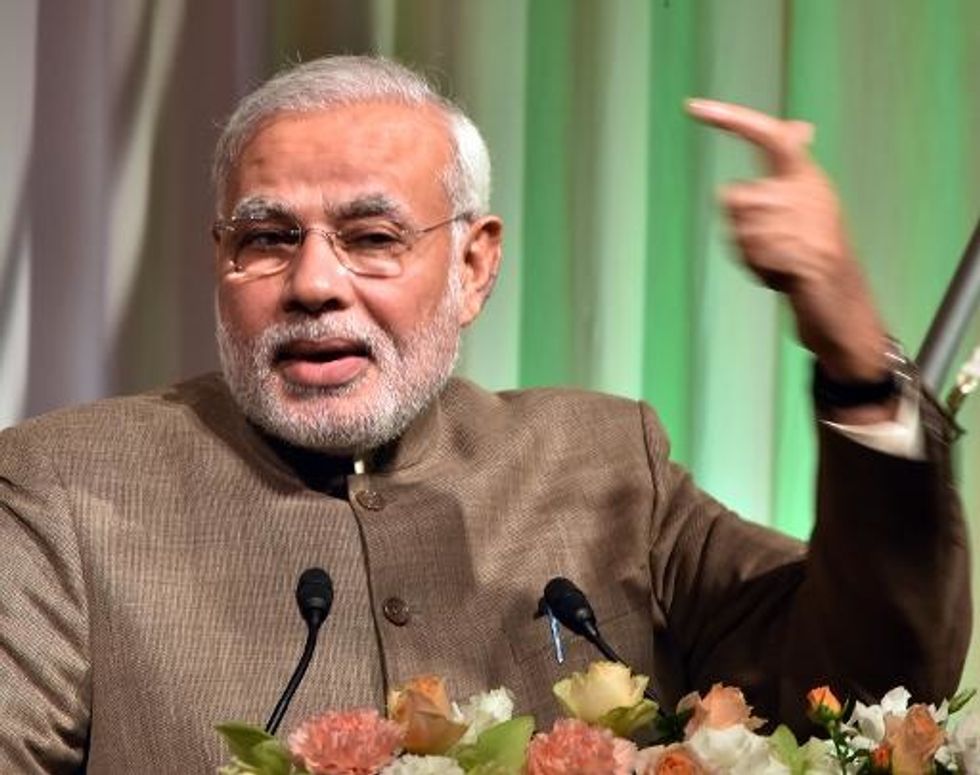 Washington (AFP) — Indian Prime Minister Narendra Modi, who was for years barred from visiting the United States, will meet President Barack Obama at the White House on September 29 and 30, U.S. officials said Monday.
The meeting will mark Modi's first visit to Washington since his Hindu nationalist Bharatiya Janata Party (BJP) swept to a crushing victory in May's elections. The White House said the talks would "deepen the U.S.-India strategic partnership."
AFP Photo/Yoshikazu Tsuno
Interested in more world news? Sign up for our daily email newsletter!