India's New Leader Accuses Pakistan Of Terrorism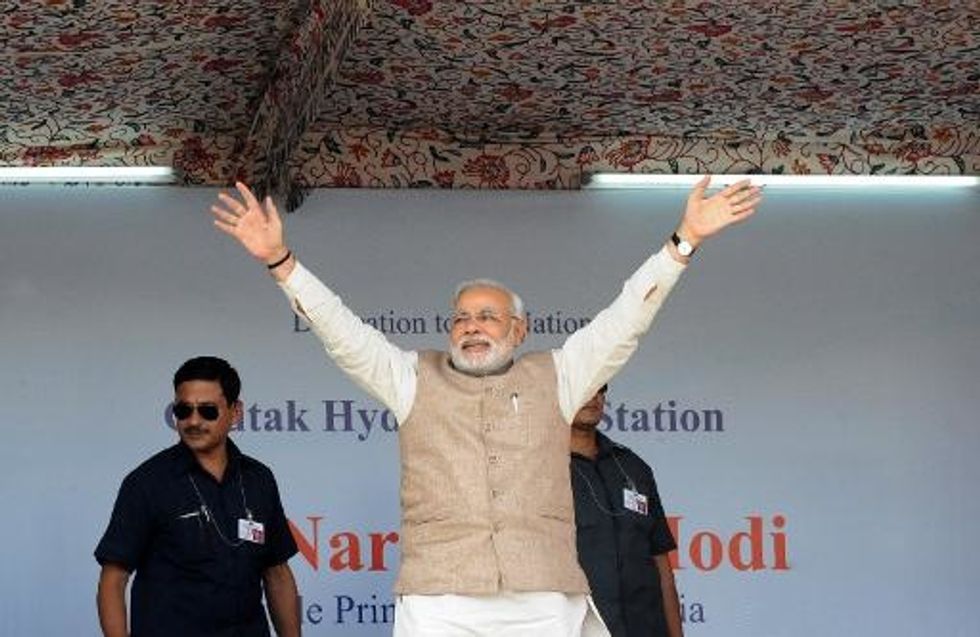 By Shashank Bengali, Los Angeles Times
MUMBAI — India's new leader slammed Pakistan on Tuesday, accusing it of terrorism and saying its U.S.-backed military is too weak to fight a conventional war.
The comments by Prime Minister Narendra Modi during his first visit to the disputed territory of Jammu and Kashmir were his harshest yet against Pakistan and set back hopes that an upcoming summit could bolster peace efforts between the nuclear-armed neighbors.
"The neighboring country has lost the strength to fight a conventional war, but continues to engage in the proxy war of terrorism," Modi told soldiers in the town of Leh, according to a statement on his official website.
Modi's words reflect the deep-seated animosity between India and Pakistan, which have fought three wars since each gained independence from Britain in 1947.
Modi's governing Bharatiya Janata Party has said it would "deal with cross-border terrorism with a firm hand," a reference to attacks by militant groups that India accuses Pakistan of supporting. The groups include Lashkar-e-Taiba, which allegedly carried out a 2008 assault in Mumbai, India's financial capital, that left 164 dead.
Pakistani Prime Minister Nawaz Sharif attended Modi's swearing-in ceremony in New Delhi in May, briefly raising hopes of detente. Later this month, diplomats from the two countries are due to meet in Islamabad, the Pakistani capital, in a bid to jump-start peace efforts.
A spokesman for the Pakistani Embassy in New Delhi did not respond to a request for comment.
Modi's visit to Jammu and Kashmir, a rugged Himalayan border region, was the first by an Indian leader in 15 years and was seen as highly symbolic, coming three days before the country commemorates its independence.
The territory is divided between India and Pakistan, although both claim it in full. Each has positioned several thousand troops along a 450-mile de facto border in often deadly alpine conditions.
Pakistan, which has received $28 billion in U.S. military and economic aid since 2002 due to its support for U.S. counterterrorism efforts, denies supporting militant groups.
Both India and Pakistan regularly accuse the other of violating a cease-fire along the border, known as the Line of Control. On Monday, Pakistan summoned a senior Indian diplomat to lodge a protest against what it claimed was a cross-border firing incident by Indian soldiers that left a Pakistani civilian dead.
AFP Photo/Rouf Bhat
Interested in world news? Sign up for our daily email newsletter!