Indicted GOP Governor Now Under Investigation For Misusing Veterans Charity
@FAWFULFAN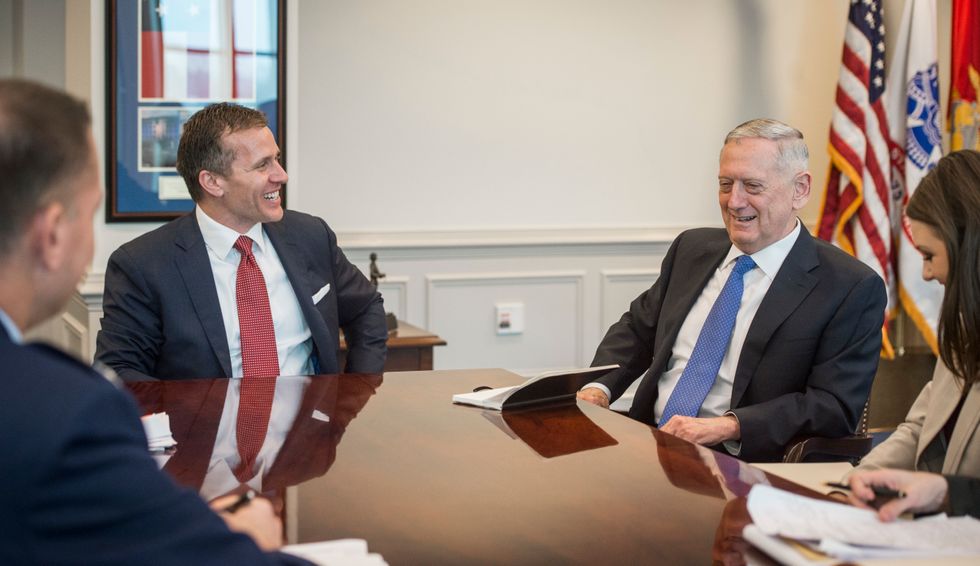 Reprinted with permission from Shareblue.com
Thinks keep getting worse and worse for Missouri's embattled Republican governor Eric Greitens, as the state attorney general opens a completely new investigation — this one into improper political use of his veterans charity, The Mission Continues.
An Associated Press report from 2016 suggested Greitens, though he officially left the charity he founded in 2014, raised $2 million for his campaign from donors to The Mission Continues by coordinating with the charity's donor list — a possible violation of laws barring nonprofits from political activity.
Now, the state is formally investigating the matter.
This could not have come at a worse moment for Missouri's first-term governor. He has also been indicted by a grand jury for felony invasion of privacy, following allegations that he took pictures of his mistress while she was naked, and used them to blackmail her into silence.
While Greitens admits to the affair, he flatly denies the blackmail allegations.
Republicans in the Show Me State have gone to ridiculous extremes to defend the governor. The state GOP director is attacking St. Louis Circuit Attorney Kimberly Gardner, saying she "received more than $200,000 from George Soros groups" — a reference to a liberal billionaire philanthropist and Holocaust survivor who is a constant target of right-wing, and often anti-Semitic, conspiracy theories. Greitens, for his part, has promoted a Breitbart article making the same line of attack.
Despite all of this, Greitens clearly senses his political future is moribund. He has stepped downfrom a top position at the Republican Governors' Association.
Greitens' sudden fall from grace is a humiliation for the GOP. He was a friend of Mike Pence, frequently appearing with the Vice President, and he was touted by the national party as an up-and-coming star.
The latest allegations of misusing a charity for our heroes of war are yet another blow to a man already in total disgrace.