Indonesia And Malaysia To Allow Stranded Migrants To Come Ashore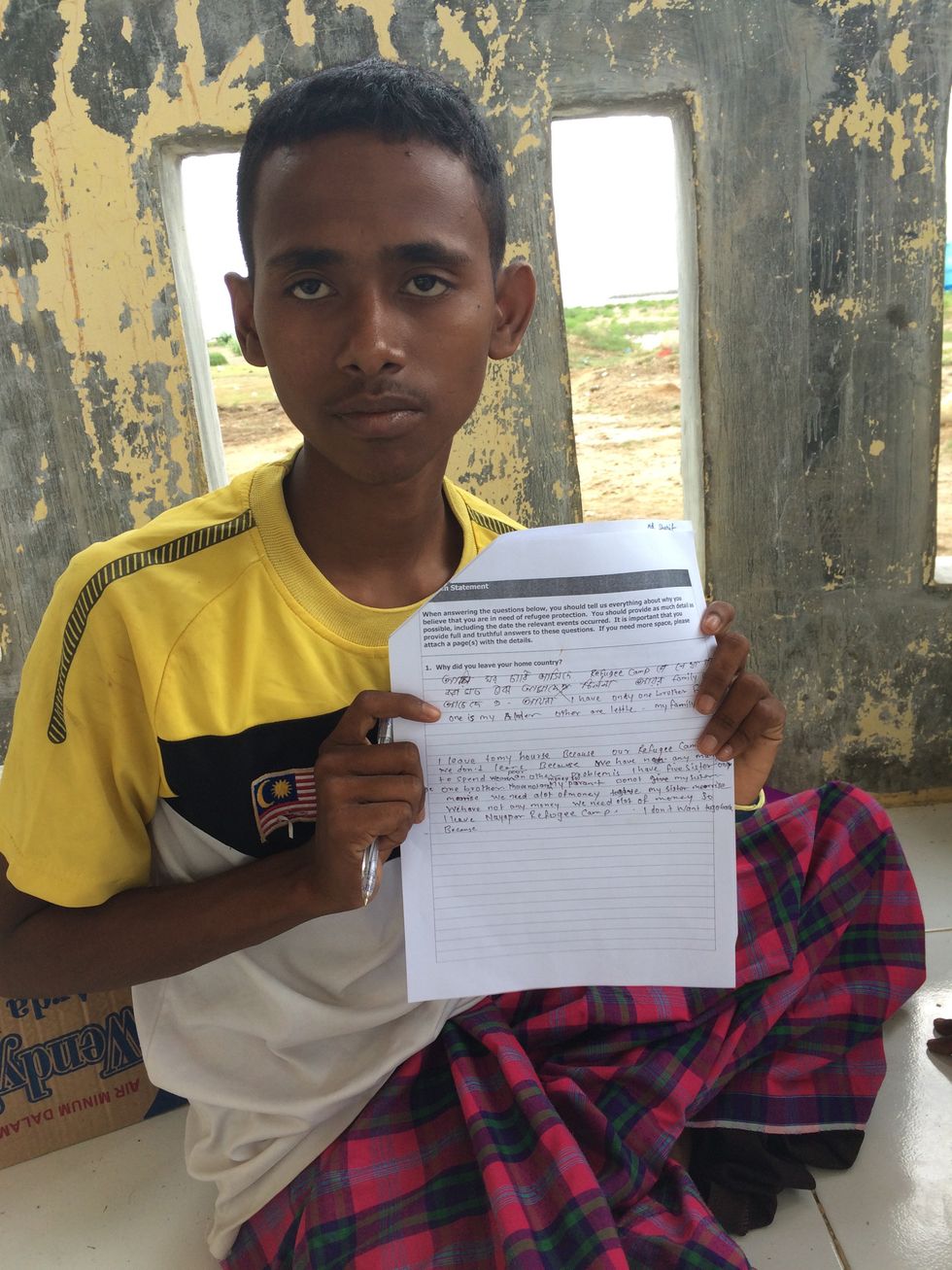 By Jonathan Kaiman and Shashank Bengali, Los Angeles Times (TNS)
BANGKOK, Thailand — Indonesia and Malaysia agreed Wednesday to allow thousands of migrants stranded at sea to come ashore, while the United Nations said it would repatriate Bangladeshis detained in three countries for entering illegally.
The announcements following a meeting of three Southeast Asian nations in Malaysia appeared to signal that a weekslong migrant crisis was easing after fishing boats packed with refugees from Myanmar and job-seekers from Bangladesh were abandoned by their captains and blocked from reaching land by governments unwilling to take them in.
Bowing to international pressure, Indonesia and Malaysia, which along with Thailand had said for weeks that the migrants were not welcome, reversed course and said they would be allowed in temporarily to receive humanitarian aid.
But the countries called on the international community to provide financial assistance to help shelter and care for the migrants, many of whom are suffering from severe hunger and dehydration after days or weeks at sea, and to repatriate or resettle them in a third country within one year.
"We commend the governments of Malaysia and Indonesia, in particular, for committing to continue to provide humanitarian assistance to the some 7,000 irregular migrants still at sea," William Lacy Swing, director general of the United Nations' International Organization for Migration, said in Geneva.
The foreign affairs ministers of Thailand, Malaysia and Indonesia said in a joint statement "that necessary measures have been taken by the three countries on humanitarian grounds, beyond their international obligations, in addressing the current influx of irregular migrants and further underlined that the issue cannot be addressed solely by the three countries."
Thailand's foreign minister skipped a joint news conference following the meeting in Malaysia. Malaysian Foreign Minister Anifah Aman said Thailand had agreed to provide humanitarian aid but would not shelter refugees.
The Thai government has previously said it cannot take in any more migrants since it already hosts tens of thousands of refugees from Myanmar.
The IOM said it would bring back between 2,000 and 3,000 Bangladeshi citizens who are believed to be jailed in Thailand, Malaysia and Indonesia for migrating illegally to those countries.
Asif Munir, IOM spokesman in Dhaka, the Bangladeshi capital, said the organization had set up a $1 million emergency fund to resettle the detainees.
"This is one of the recognized ways to bring back illegal migrants from the landing country to their motherland," Munir said.
The fates of thousands of Rohingya Muslim refugees from Myanmar, who are fleeing persecution in their home country, remained unclear. Bangladesh's Foreign Ministry officials said their nation would not take in the Rohingya, who are denied citizenship in Myanmar and face state-sponsored discrimination.
While many Rohingya refugees fled from Myanmar, others left on boats from southern Bangladesh, where some 500,000 are registered as refugees.
Bangladesh had faced intense criticism at home for failing to rescue its own citizens who were stranded at sea in recent weeks, after a crackdown by Thailand and Malaysia resulted in many of the boats being abandoned by their captains and left adrift in the Andaman Sea and Straits of Malacca.
Late Tuesday and early Wednesday, more than 370 migrants landed in Indonesia after floating for months on overcrowded boats, Indonesian officials said.
More than 3,000 migrants have reached land in Southeast Asia in recent weeks, about half of them in Indonesia's Aceh province. Many have spoken of abysmal conditions on the boats. Some say smugglers beat and tortured them then fled off the coast of Thailand, leaving them adrift without food or water. Many have died, leading experts to warn of an epidemic of "floating coffins."
The Thai government is planning a conference of Southeast Asian nations on May 29 to discuss the issue. Thailand's deputy foreign minister said Wednesday that Myanmar, which had previously said it would not participate, had accepted an invitation to the meeting, according to The Associated Press.
(Los Angeles Times staff writers Kaiman reported from Bangkok and Bengali from Mumbai, India. Special correspondent Mohiuddin Kader in Dhaka contributed to this report.)
Photo: Jonathan Kaiman/Los Angeles Times/TNS