Sanders Will Grill Pharma Chiefs Today In Senate Hearing On Insulin Prices
@reuters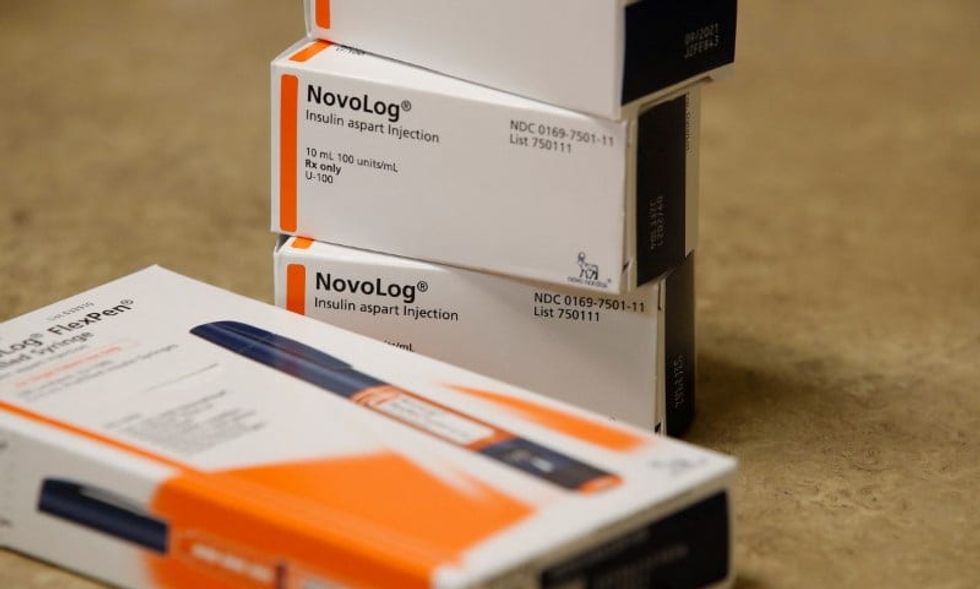 By Ahmed Aboulenein
WASHINGTON (Reuters) - The leaders of major insulin makers and pharmacy benefit managers (PBMs) are set to blame each other on Wednesday in their testimonies during a U.S. Senate committee hearing on making the life-saving drug more affordable.
PBMs negotiate with drugmakers for rebates and lower fees on behalf of employers and other clients, and reimburse pharmacies for prescriptions they dispense. Both sides blame each other for high drug prices.
The CEOs of the major insulin manufacturers, Eli Lilly and Co, Novo Nordisk, and Sanofi, which together control 90 percent of the U.S. market, and top PBM executives from CVS Health Corp, Cigna Group's Express Scripts, and UnitedHealth Group Inc's Optum RX, which control 80 percent of the prescription drug market, will testify.
Senator Bernie Sanders (I-VT), who chairs the Senate Health, Education, Labor, and Pensions (HELP) Committee, is a fierce critic of both industries and will likely grill the executives.
"The United States cannot continue to pay, by far, the highest prices in the world for prescription drugs while drug companies and PBMs make billions in profits. That's what this hearing is all about," Sanders, an independent who caucuses with Democrats, said in a statement.
Sanofi CEO Paul Hudson will argue that drugmakers pay substantial rebates aimed at lowering costs but that PBMs and insurers are incentivized to choose drugs with higher prices because they lead to larger rebates, according to his written testimony.
Optum Rx CEO Heather Cianfrocco will say manufacturers alone set the drug prices and abuse patent protections to stifle competition, her written testimony shows.
Around 8.4 million of the 37 million people in the United States with diabetes use insulin, according to the American Diabetes Association.
Lilly, Novo Nordisk, and Sanofi all said in March they were cutting list prices by more than 70 percent for some insulin products.
The cuts could help around 2 million people pay for insulin. Although many people, including some 3.3 million on Medicare, pay $35 a month or less, about 1-in-5 with private insurance and the 17 percent of insulin users who are uninsured stand to benefit.
Uninsured people often have to pay full list prices, an average of $900 a month, forcing many to ration or skip doses.
Sanders has introduced a bill that caps all insulin list prices at $20 per vial and is working with Senator Bill Cassidy (R-LA), the ranking Republican on the HELP Committee, on a bipartisan bill that strengthens government oversight over PBMs, one of several bills aimed at reducing drug prices.
(Reporting by Ahmed Aboulenein; Editing by Shri Navaratnam)