Internal Probe Into Bridge Closing Draws Second Snub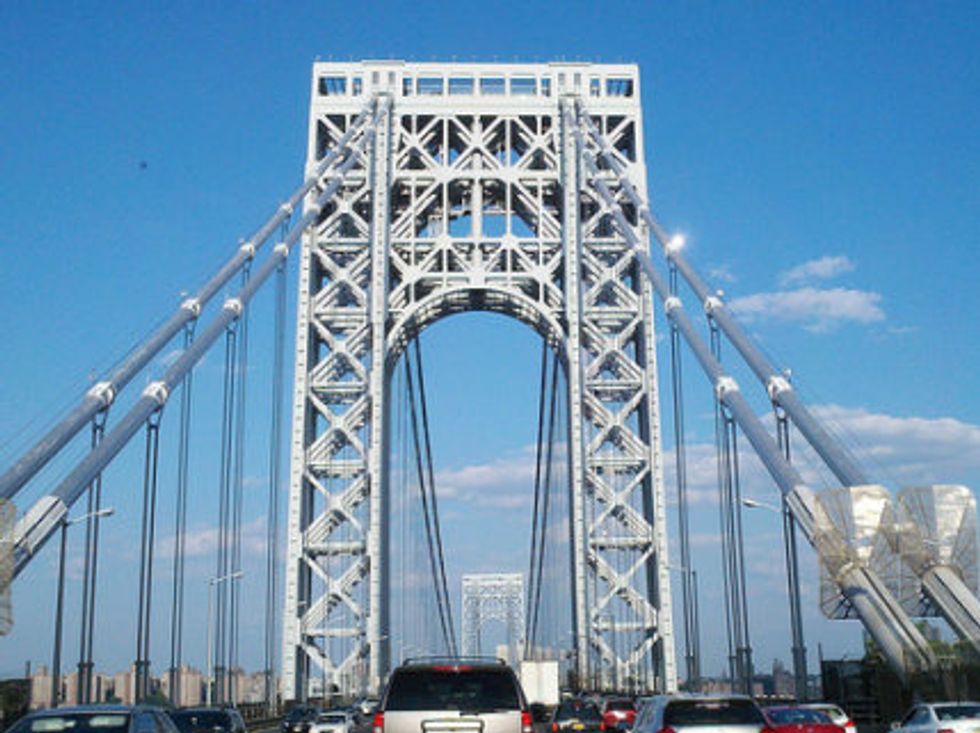 By Michael Linhorst, The Record
TRENTON, N.J. — Another key player in the investigations surrounding New Jersey Governor Chris Christie on Monday refused to cooperate with the lawyer hired by the governor's office.
Fort Lee Mayor Mark Sokolich rejected a request by Randy Mastro to provide documents and sit down for an interview, according to a letter dated Feb. 17 and obtained by The Record.
Granting an interview with Mastro, or supplying the documents he requested, would not be appropriate while other investigations are continuing, said the letter sent to Mastro from Sokolich's lawyer, Timothy Donohue.
Hoboken Mayor Dawn Zimmer had refused a similar request last week.
Sokolich "fully intends to cooperate" with those other investigations — by the U.S. Attorney's Office and a joint legislative committee — Donohue wrote.
Documents released last month suggested that the closing of two access lanes to the George Washington Bridge, creating huge traffic jams in Fort Lee for four days in September, were a response to Sokolich's refusal to endorse Christie for re-election. The closures were apparently initiated when Bridget Anne Kelly, a deputy chief of staff for the governor, told a top Port Authority official, "Time for some traffic problems in Fort Lee."
Mastro also requested interviews with and documents from Zimmer, who accused members of the Christie administration of withholding money slated for Superstorm Sandy recovery because she did not fast-track a billion-dollar real estate development project. Last week Zimmer said she would not cooperate with Mastro.
While the U.S. Attorney's Office and a special investigatory panel in the Legislature continue their investigations into the lane closures, Mastro is conducting an internal inquiry into the closures.
"The governor's office takes the allegations regarding the George Washington Bridge toll/lane realignments from September 9-13, 2013 very seriously," Mastro said in a Feb. 8 letter to Donohue. "For that reason, we have assembled a team here that includes five former federal prosecutors and are conducting a thorough review of the facts pertinent to these allegations."
In addition to requesting various documents and a sit-down interview with the Fort Lee mayor, Mastro filed a public information request with Fort Lee. In his Feb. 17 response letter, Donohue said Mastro "would be receiving responsive documents in the very near future."
Donohue, a partner at Arleo, Donohue & Biancamano LLC in West Orange, was hired by Fort Lee last week to represent the mayor. He will be paid $350 per hour, a discount of about $250 from his normal rate, officials said.
Christie's office hired Mastro late last month to help review the office's operations and information flow, aid an internal review into the lane closures, and assist "with document retention and production in connection with the United States Attorney inquiry, and other appropriate inquires and requests for information," according to the lawyer's retention letter. Mastro, a partner in the New York office of the firm Gibson Dunn, is being paid $650 an hour — more than a 40 percent discount off his normal rate.
Photo:  Joe Shlabotnik via Flickr