Interview: Trump Connects Whitaker Appointment To Russia Probe
@FAWFULFAN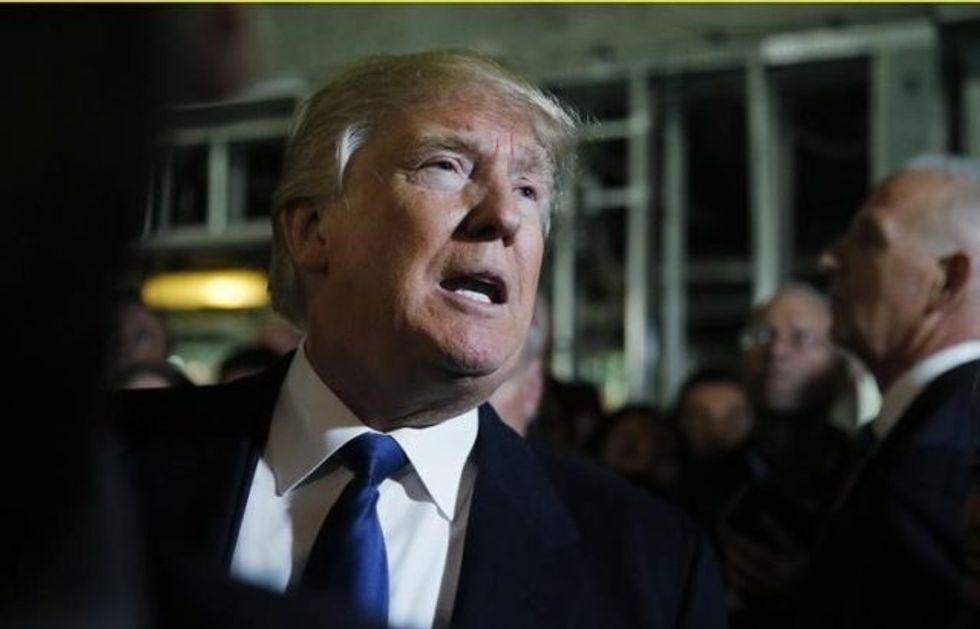 Reprinted with permission from AlterNet.
When President Donald Trump fired Attorney General Jeff Sessions a day after the midterm elections and replaced him with former U.S. attorney and DOJ chief of staff Matthew Whitaker, there was an unspoken but obvious reason for his decision. It was telegraphed by Whitaker's long history of opposing special counsel Robert Mueller's investigation of Trump's ties to Russia, calling it a "witch hunt" and warning that any probe into the Trump family finances was a "red line."
So it was remarkable when Trump, in a Thursday interview with the right-wing Daily Caller, came out and said it directly.
"Could you tell us where your thinking is currently on the attorney general position?" asked Daily Caller reporters Saagar Enjeti and Benny Johnson.
"Matthew Whitaker is a very respected man," said Trump. "He's — and he's, very importantly, he's respected within DOJ. I heard he got a very good decision, I haven't seen it … I heard it was a very strong opinion. Uh, which is good. But [Whitaker] is just somebody who's very respected."
"I knew him only as he pertained, you know, as he was with Jeff Sessions," Trump continued. "And, um, you know, look, as far as I'm concerned this is an investigation that should have never been brought. It should have never been had. It's something that should have never been brought. It's an illegal investigation. And you know, it's very interesting because when you talk about not Senate confirmed, well, Mueller's not Senate confirmed. He's heading this whole big thing, he's not Senate confirmed."
"So anyway, I have a lot of respect for Matt Whitaker, based primarily on reputation," concluded Trump. "And I think he's really — I think a lot of people are starting to come out very much in favor of him during this period of time."
No one asked Trump about the Mueller investigation. And yet he still brought it up when asked for his thoughts about the attorney general position — laying out in pretty clear terms why he wanted to get rid of Sessions.
One of the key questions at the heart of the Russia affair is whether Trump's attempts to frustrate the probe, and fire people associated with it, constitutes obstruction of justice. Mueller himself seems to be interested in that possibility. And the fact that Trump frequently complains about the investigation and demands that it end add more fuel to the fire.
Once again, Trump is displaying his intentions openly. And the American people should take notice.
Matthew Chapman is a video game designer, science fiction author, and political reporter from Austin, TX. Follow him on Twitter @fawfulfan.