Introducing Glencore, Rapacious Global Lord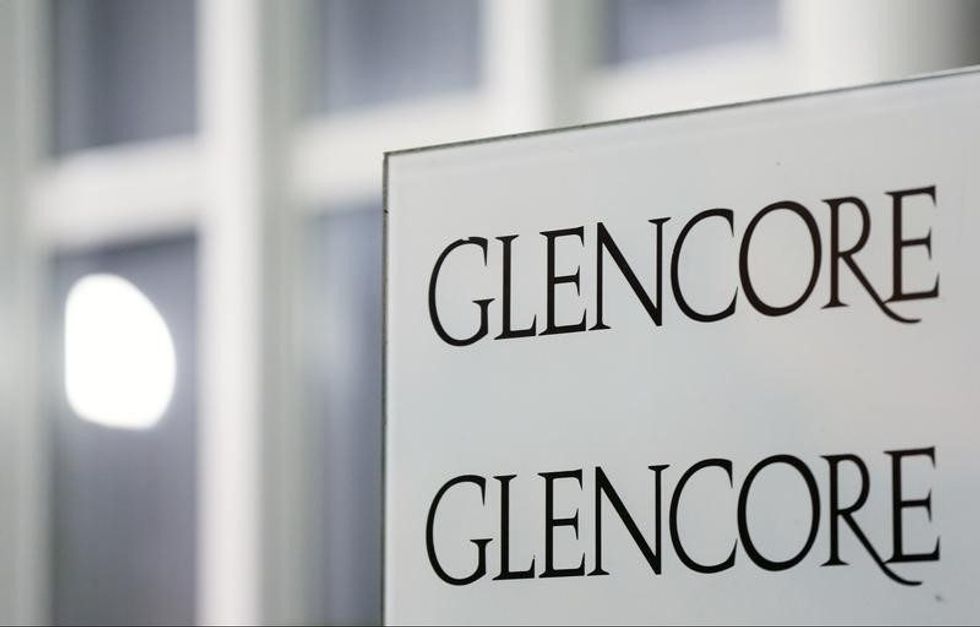 Giant corporate entities have become so far-flung and impersonal that "human relations" departments have been created within the soulless structures to cloak the fact that there's really nothing human about them. HR is mostly known for sending the corporate rank and file peppy motivational memos that boil down to: "The beatings will continue until morale improves."
The beatings of American workers (wage slashing, axed benefits, union busting, mass firings, offshored factories, and brutish abuse of worker rights) have been increasing in frequency, intensity, and scope — mostly ordered by CEOs in the posh, faraway headquarters of multi-tentacled global empires. These detached autocrats are wrecking the lives of hardworking people for no reasons but institutional greed, calculated self-interest … and because our corporate-coddling government lets them get away with it. Let's meet one of the most powerful of these lords of rapacious global capitalism — Glencore.
Never heard of Glencore? Neither had I until February, when I visited some members of the United Steelworkers Union outside a Glencore-owned aluminum plant (Sherwin Alumina) on the Texas Gulf Coast. In 2014, after months of negotiating a new contract, Glencore suddenly tossed these workers a take-it-or-leave-it offer that would drastically cut wages, increase healthcare costs, and eliminate pensions for new hires. (Glencore's profit that year was $4.6 billion). Fed up, 98 percent of the union's members voted against the contract. Glencore's reaction was to lock them out and replace them with contract workers.
Some 5,500 miles away from these proud, principled workers, you'll find Glencore's sleek global headquarters (dubbed by Reuters as "the biggest company you never heard of") in Baar, Switzerland.
Not merely big, it's colossal — the tenth largest corporation in the world — with 160,000 employees in more than 50 countries on six continents. It produces and trades coal, oil, gas, metals, minerals, foodstuffs, and other commodities. Indeed, its nondescript name is an acronym for GLobal ENergy COmmodity REsources, and it owns a huge chunk of the world market for many internationally traded resources, including zinc, copper, nickel, aluminum, grain, and oil. Uniquely, Glencore combines the production and shipping of more than 90 different commodities with the entirely different, corporate culture of high-speed computer trading of commodities.
Now, let's hail the chief, the uber-competitive and ravenous corporate dealmaker, CEO Ivan Glasenberg, whose $2.3 billion in personal wealth ranked him No. 301 last year on the Forbes list of the world's 500 richest people. Since joining Glencore in 1984 as a base-level coal marketer, Glasenberg moved swiftly up the executive ladder to become "the savviest trader on the planet." He dines with prime ministers and hobnobs with oligarchs, relentlessly pushing acquisitions, devising opaque partnerships, and gaining government favors that have made the conglomerate a dominating behemoth. But attaining, using, and holding such power in so many parts of the world can be, well, "untidy:"
Corruption of officials and severe human rights violations by executives of Cerrejon, an open-pit coal mining operation partly owned by Glencore. Charges include Cerrejon security forces expropriating entire villages to expand mines and, with Columbian paramilitary units, driving a Wayuu tribe off its land in what the native people called a "massacre."
Cooking the books to evade taxes that its partially owned Mopani Copper Mines owed the people of Zambia, and letting pollution flow uncontrolled from the same mines, causing health problems for five million neighboring people.
Permanently shuttering Glencore's Columbia Falls aluminum plant in Montana last year after 1,500 laid-off workers and local officials had, at the urging of the corporation, produced a viable plan to reopen it. Then refusing to reach a fair severance deal with USW members, some of whom had been with the plant for three decades. Also, opposing EPA's designation of the contaminated factory site for a Superfund cleanup, claiming that this would devalue its property — even though a Superfund project would create jobs and benefit the community. Brian Doyle, president of the local steelworkers union in Columbia Falls, summed up the corporation's attitude: "To Glencore, we're just a number. They don't know who we are, and they don't care."
Exactly. Which is why the workers in Texas are fighting this David- Goliath battle. To learn more, visit the United Steelworkers website at www.usw.org.
To find out more about Jim Hightower, and read features by other Creators Syndicate writers and cartoonists, visit the Creators Web page at www.creators.com.
COPYRIGHT 2016 CREATORS.COM
Photo: The logo of Glencore is pictured in front of the company's headquarters in the Swiss town of Baar, November 13, 2012.  REUTERS/Michael Buholzer