Iran-Backed Rebels In Yemen Loot Secret Files About U.S. Spy Operations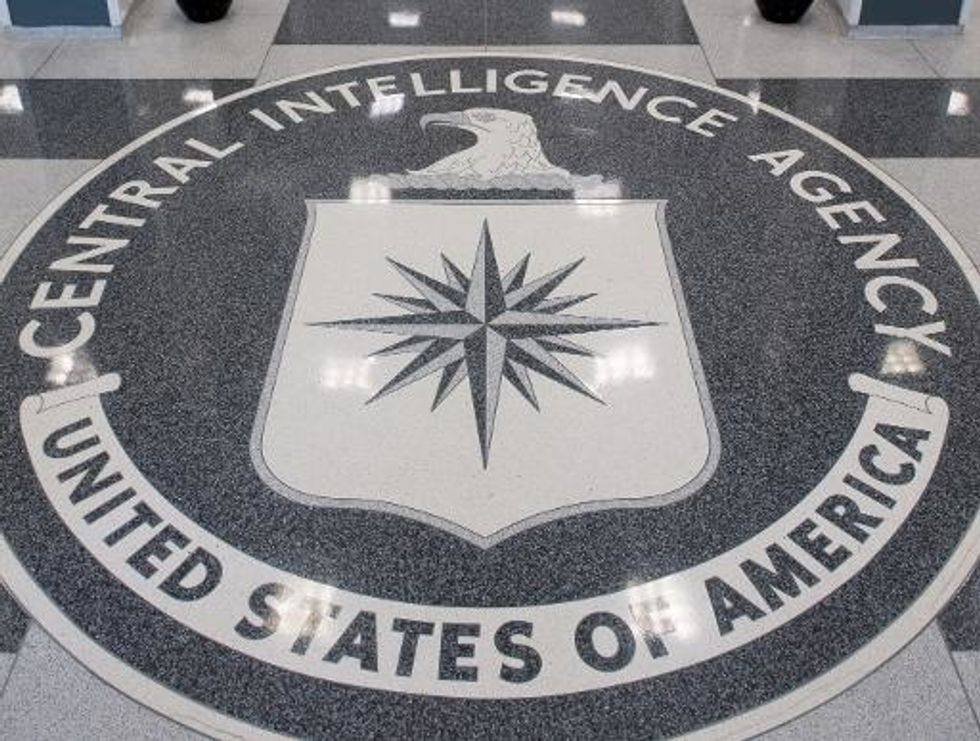 By Brian Bennett and Zaid al-Alayaa, Tribune Washington Bureau (TNS)
WASHINGTON — Secret files held by Yemeni security forces that contain details of American intelligence operations in the country have been looted by Iran-backed militia leaders, exposing names of confidential informants and plans for U.S.-backed counterterrorism strikes, U.S. officials say.
U.S. intelligence officials believe additional files were handed directly to Iranian advisers by Yemeni officials who have sided with the Houthi militias that seized control of Sana, the capital, in September, which led the U.S.-backed president to flee to Aden.
For American intelligence networks in Yemen, the damage has been severe. Until recently, U.S. forces deployed in Yemen had worked closely with President Abdu Rabu Mansour Hadi's government to track and kill al-Qaida operatives, and President Barack Obama had hailed Yemen last fall as a model for counterterrorism operations elsewhere.
But the identities of local agents were considered compromised after Houthi leaders in Sana took over the offices of Yemen's National Security Bureau, which had worked closely with the CIA and other intelligence agencies, according to two U.S. officials who spoke on the condition of anonymity to discuss sensitive operations.
Yemeni intelligence officers still loyal to Hadi's besieged government burned some secret files, one official said. But they couldn't destroy all of them before the Houthi fighters, whose leaders have received some weapons and training from Iran, moved in.
The loss of the intelligence networks, in addition to the escalating conflict, contributed to the Obama administration's decision to halt drone strikes in Yemen for two months, to vacate the U.S. Embassy in Sana last month and to evacuate U.S. special operations and intelligence teams from a Yemeni air base over the weekend.
The Houthis claimed Wednesday that they had captured that air base, Al Anad, as new fighting broke out in and around the southern seaport of Aden, the country's financial hub, where Hadi had taken refuge. Over the weekend, the Houthis seized the central city of Taizz.
A Houthi-controlled TV channel announced a $20 million bounty for Hadi's capture, and his Aden compound was hit by airstrikes.
Foreign Minister Riad Yassin said Hadi was overseeing the city's defense from an undisclosed safe location. The Associated Press reported that he had fled the country on a boat.
Jen Psaki, the State Department spokeswoman, said that U.S. diplomats "were in touch" with Hadi early Wednesday and that he later "voluntarily" left his residence. She said she could not confirm whether he was still in the country, calling conditions there "incredibly volatile."
As the turmoil deepened, Yemen appeared to be descending into a civil war that could ignite a wider regional struggle.
Saudi Arabia launched airstrikes against Iran-backed militias in Yemen to bolster the positions of the Yemeni government against the rapid advance of the Shiite militias, the Saudi ambassador to the U.S. said Wednesday.
The objective of the airstrikes is to "defend the legitimate government" of Yemen and prevent the takeover of Yemen by Houthi militias, the Saudi ambassador to the U.S., Adel al-Jubeir, told reporters at the Saudi Embassy in Washington.
Saudi Arabia reportedly moved troops, armored vehicles and artillery to secure its border with Yemen, which sits alongside key shipping routes.
After suicide bombers killed 137 worshipers at two Shiite mosques in Sana on Friday, a previously unknown group that said it was allied with Islamic State claimed responsibility. That stirred fear that the extremist group had expanded to Yemen, adding a new threat to the quickly fragmenting country.
The Houthis and their allies, backed by tanks and artillery, advanced Wednesday to within a few miles of Aden after battles north of the city, officials and witnesses said. Much of the rebels' heavy weaponry was provided by Yemeni military units that remained loyal to former President Ali Abdullah Saleh, who was toppled in 2012 and is a bitter opponent of Hadi.
The struggle for Aden comes as the Arab League summit prepares to meet this weekend in the Egyptian resort of Sharm el-Sheikh.
In the town of Houta, the capital of Lahej province, fighting left bodies strewn in the streets, residents reported, and people remained indoors as gunfire was heard. The Houthis appeared to be consolidating control of the town's southern outskirts, closest to Aden.
But U.S. officials also worried Wednesday about the loss of the Yemeni intelligence files, including the names and locations of agents and informants with information on al-Qaida in the Arabian Peninsula, considered the terrorist network's most dangerous and resourceful branch.
There was no indication that the Houthis gained direct control of U.S. intelligence files, so the loss doesn't compare to more infamous cases, like the takeover by Islamic militants of the U.S. Embassy in Tehran in 1979 or the U.S. retreat from Saigon at the end of the Vietnam War in 1975.
But AQAP, as the group is known, has repeatedly sought to attack Americans at home and abroad. It designed a bomb that a Nigerian man sought to explode in his underwear on a Detroit-bound flight in 2009, and concealed explosives aboard four cargo planes headed to the U.S. in 2010. Both times, the bombs were discovered before they exploded.
The U.S. still plans to fly armed drones over Yemen from bases in Saudi Arabia and Djibouti, but officials acknowledged that their ability to identify and find terrorism suspects has been severely hampered by the loss of the intelligence files and the power struggles within Yemen's security services.
Four U.S. drone strikes have been reported in Yemen this year, according to the Long War Journal, a website that tracks the attacks. That compares with 23 in the first 10 months of 2014. The Houthi takeover of Sana forced a pause in the program.
Under Hadi, U.S.-trained Yemeni forces launched regular raids to capture or kill al-Qaida militants, and assisted in attempted rescues of foreign hostages. CIA and U.S. military drone strikes targeted senior terrorists, most famously killing Anwar al-Awlaki, an American-born Muslim cleric and militant leader who was linked to several major plots, in 2011.
Experts warn that AQAP could use the growing chaos to reassert itself, and to link up with anxious Sunni Muslims to fend off the minority Houthis, who are Shiites, and who were previously concentrated in the country's north.
"From a counterterrorism perspective, AQAP has less pressure on them," said a U.S. defense official who spoke on condition of anonymity to discuss sensitive assessments. For now, he said, the Houthis appear more intent on destroying Hadi than going after their rivals in AQAP.
U.S. tracking of al-Qaida operatives is "not impossible; it is just a lot more difficult," he said.
(Special correspondent al-Alayaa reported from Sana. Staff writers W.J. Hennigan and Christi Parsons contributed from Washington; Paul Richter from Lausanne, Switzerland; and Laura King from Cairo.)
(c)2015 Tribune Co., Distributed by Tribune Content Agency, LLC
Photo: The Central Intelligence Agency logo is displayed in the lobby of CIA Headquarters in Langley, Virginia, on August 14, 2008 (AFP/Saul Loeb)