Iran Nuclear Agreement Delayed Again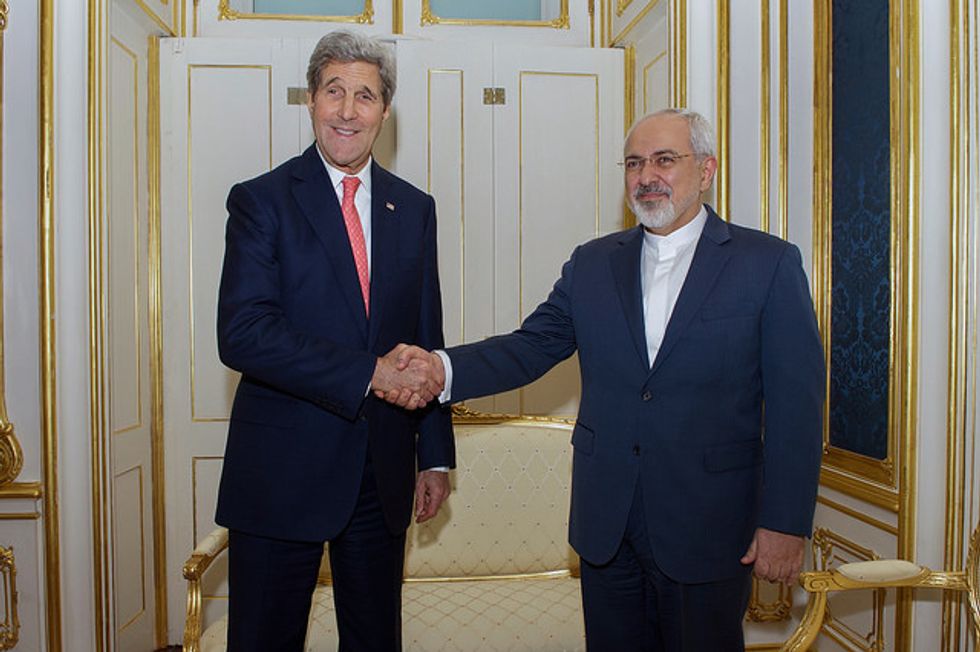 By Paul Richter, Tribune Washington Bureau (TNS)
VIENNA — Last-minute snags have delayed the conclusion of nuclear talks between Iran and six world powers for at least one more day, diplomats here reported Monday.
Despite widespread predictions over the weekend that a landmark agreement would be announced Monday, officials said the two sides remained divided on several issues. Some said the final round could wrap up early Tuesday, though that would break a self-imposed midnight Monday deadline for the negotiations.
Iran and the six powers — the United States, France, Britain, Germany, Russia and China — have spent almost two years seeking a deal that would lift sanctions on Iran if it accepts restrictions aimed at preventing it from obtaining a nuclear bomb. The current round of talks has lasted 17 days.
The issues that remain in dispute, officials said, include details of the relief that Iran would receive from international economic sanctions; the wording of a United Nations Security Council resolution intended to put the deal in place; and Iran's demand that, along with removing other sanctions, the U.N. should lift an embargo on its trade in missiles and conventional arms.
Diplomats also need to wrap up the writing of the documents that specify the terms of the agreement, which have now swelled to at least 100 pages. They also must agree on how they will present the controversial agreement to their domestic audiences.
Iranian state television said Iranian President Hassan Rouhani would speak live to his country late Monday or early Tuesday if a deal is concluded.
Iranian Foreign Minister Mohammad Javad Zarif told Iranian media Monday that the group would not strike another formal agreement to continue talks. But he said negotiations could continue without that step for "as long as necessary."
At the White House, spokesman Josh Earnest expressed "confidence" that all sides would agree to keep an existing interim agreement in place for a few more days as the talks continue. That agreement was reached in November 2013 and set the ground rules for what Iran is allowed to do in its nuclear program during the course of negotiations.
Secretary of State John F. Kerry, asked about the progress of talks during a photo opportunity, didn't respond.
European officials said over the weekend that they believed the talks were near their end and that all the political choices were clear. But the talks ran over into Monday anyway and now may drag on at least a few more days.
The talks have been formally extended twice before in this round.
(c)2015 Tribune Co. Distributed by Tribune Content Agency, LLC.
Photo: U.S. Emabassy in Vienna via Flickr