Iran's Supreme Leader Bars Inspections Of Military Sites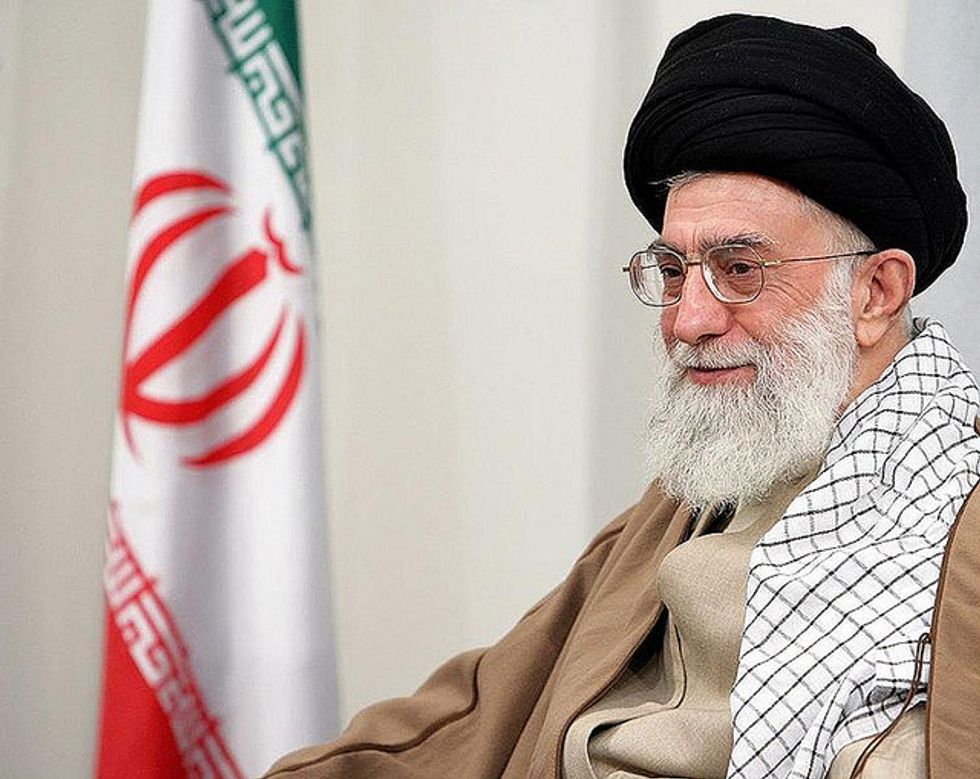 (TNS)
TEHRAN — Iran's supreme leader on Wednesday banned a key component of a pending nuclear deal with the West: inspections of military sites by the international nuclear watchdog.
"No permit will be issued for that," Ayatollah Ali Khamenei said, adding that the International Atomic Energy Agency (IAEA) would also not be allowed to conduct interviews with Iranian nuclear scientists.
Khamenei has the last word in all strategic matters according to the Iranian constitution.
His "red line" could make negotiations with West countries on a comprehensive nuclear deal much more complicated and calls into question the conclusion of a deal by the end of June as planned.
The Vienna-based IAEA has been trying for years to get a complete picture of Iran's nuclear projects, which it said were conducted in an apparent effort to develop key components of a nuclear warhead. Tehran has denied having any plans to obtain such a weapon.
In particular, the IAEA has been wanting to inspect the Parchin military base, southeast of Tehran. President Hassan Rowhani's nuclear team is believed to have agreed to this demand but only for a viewing of the site. For Khamenei and the influential Revolutionary Guards, the country's military elite, inspections remain taboo.
Suspicions over weapons development lie at the heart of the efforts by six world powers to reach a deal with Tehran that would curb Iran's civilian nuclear program and would allow intrusive IAEA inspections to prevent the technology from being used for weapons.
The group of Britain, China, France, Russia, the United States and Germany plan to lift economic sanctions in return.
Because this latest point of contention could lead to a further delay in the signing of a nuclear deal, Iran has said that it is willing to extend the deadline beyond June 30 as previously agreed.
"For us the content of the agreement is more important than holding to the deadline," Foreign Ministry spokeswoman Marzieh Afkham said Wednesday.
There are still many gaps in the draft document, which the Iranian team would try to fill in intensive discussions before the end of next month, she said.
If they do not succeed, an extension in the talks could not be ruled out, she said.
A new round of talks dedicated to drafting the text of the agreement started Wednesday in Vienna as the German Foreign Ministry rejected the idea of an extension.
Giving up the deadline already now was not a sensible approach, ministry spokesman Martin Schaefer said in Berlin, vowing that negotiations would be conducted "with the greatest vigor and intensity."
The process could be made more complicated by developments in the U.S. Congress or in Tehran "if we kick it further into the long grass," he said.
Photo credit: Aslan Media via Flickr
(c)2015 Deutsche Presse-Agentur GmbH (Hamburg, Germany) Distributed by Tribune Content Agency, LLC.