Iraqi Forces Battle Rebels In Baqoubah; Prisoners Reportedly Slain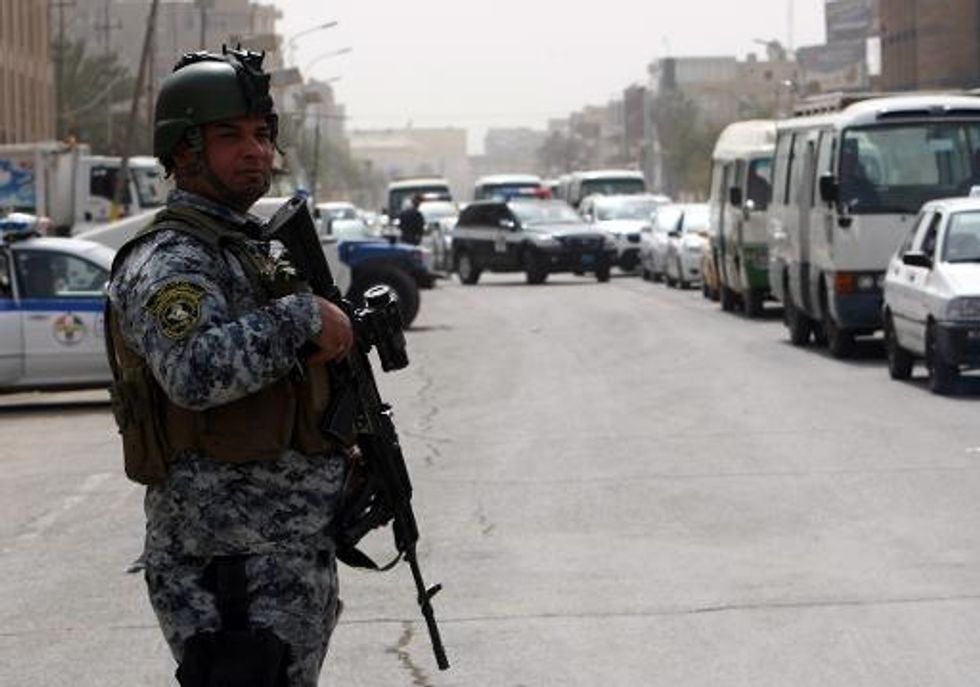 By Nabih Bulos and Patrick J. McDonnell, Los Angeles Times
IRBIL, Iraq — Forces loyal to the Iraqi government repulsed an insurgent attack on a provincial town northeast of Baghdad, state media reported Tuesday, as Iraqi troops bolstered defenses around the capital.
The central government headed by Prime Minister Nouri al-Maliki has been mobilizing troops and volunteers to counter a challenge from Sunni Muslim militants of the Islamic State of Iraq and Syria, who have made sweeping territorial gains in northern and central Iraq.
The sectarian-fueled clashes have raised fears in Washington and elsewhere that Iraq could descend into a civil war like the conflict that has been raging for more than three years in neighboring Syria.
On Monday, state media said, armed gunmen launched an attack on strategically situated Baqoubah, the capital of Diyala province, about 35 miles northeast of Baghdad. But officials said the Iraqi army, bolstered by pro-government militiamen, beat back the assault on the city, which was a bloody battleground during the U.S. occupation of Iraq.
Opposition activists, however, said rebel fighters had seized control of several neighborhoods in Baqoubah, releasing all detainees from a police station and attacking an army battalion.
There were conflicting accounts about the reported deaths of prisoners at a jail in Baqoubah. Each side blamed the other for the deaths of almost four dozen Sunni detainees at the jail, the Associated Press reported, but neither account could be independently verified.
The Diyala police chief, Maj. Gen. Jamil Shamri, told local media that the clashes near a police station resulted in the deaths of nine insurgents and one pro-government fighter, and that police had "returned to the station and it is now totally under their control."
Clashes also continued in Tal Afar, an ethnically diverse town 260 miles northwest of Baghdad in Nineveh province, a day after government officials and armed groups made conflicting assertions of control of the area.
The militants last week seized a number of cities and towns, including Mosul, one of Iraq's largest cities, and Tikrit, the hometown of the late dictator Saddam Hussein.
Bulos reported from Irbil and McDonnell from Beirut.
Interested in the Crisis in Iraq? You can learn more here.
Photo: Ali al-Saadi via AFP
Want to keep up with news around the world? Sign up for our daily newsletter!