Iraq's al-Maliki Offers Amnesty To Opponents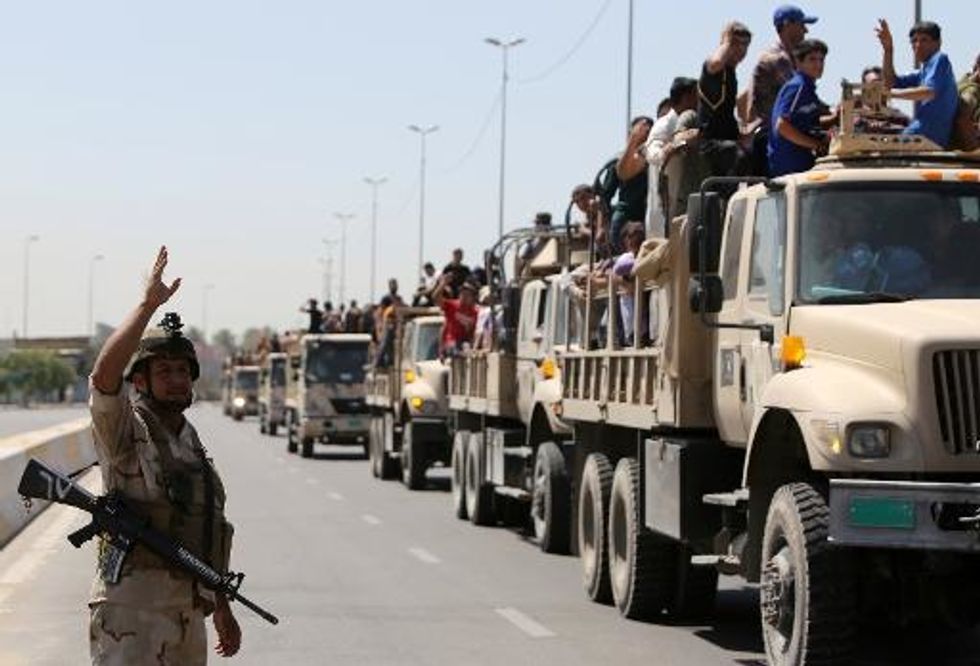 By Shashank Bengali, Los Angeles Times
BAGHDAD — Iraqi Prime Minister Nouri al-Maliki offered amnesty Wednesday to tribes that fought his government, a conciliatory gesture as he struggles to keep the country from falling apart and secure a third term in office.
While the pardon did not extend to tribes that have "shed blood," al-Maliki's offer was seen as a bid to keep Sunni Muslims who oppose his government from supporting a violent Sunni insurgency that has declared a caliphate, or Islamic state, in lands it has seized in Iraq and neighboring Syria.
"All those who have been deceived, I ask them to come to their senses," al-Maliki said in a weekly televised address.
It was unclear whether any Sunni Arab tribes — whose support was crucial in helping U.S. forces turn back al-Qaida insurgents during the Iraqi civil war — would immediately accept the amnesty offer. Many Sunnis have said they would not support a government led by al-Maliki, whom they accuse of running a pro-Shiite police state.
Al-Maliki's announcement came a day after the Iraqi parliament deadlocked over forming a new government. Sunni and ethnic Kurdish lawmakers walked out of the chamber in protest over the majority Shiite bloc's failure to nominate a replacement for al-Maliki.
The Shiite bloc is said to be divided over the prime ministerial position, with al-Maliki supporters saying it would be unwise to select a new leader while the country is battling an insurgency.
Osama Nujaifi, the Sunni former parliament speaker, signaled that his bloc would not budge on demands that al-Maliki be removed. The impasse could cause the formation of a new government to drag on for weeks, even as U.S. officials and top Iraqi clerics urge lawmakers to forge a united front against the extremists.
"We will not participate in the new government if there is no new policy and no new prime minister," Nujaifi told reporters. "If things stay like this, the situation will go from bad to worse."
Al-Maliki also denounced moves by officials in the semi-autonomous northern Kurdish region to distance themselves from Baghdad, which has raised the specter that Iraq could be partitioned into two or more states. Kurdish security forces have taken control of the disputed northern city of Kirkuk, and this week the Kurdish president told the BBC that he would seek a referendum on independence within months.
Al-Maliki said such a move would be illegal and could cause "trouble" for the Kurds.
"There is nothing in our constitution about having a referendum to decide to create a new state," he said.
Photo: Ahmad Al-Rubaye via Flickr