Ireland Exits Bailout And Refuses Credit Safety Net
@AFP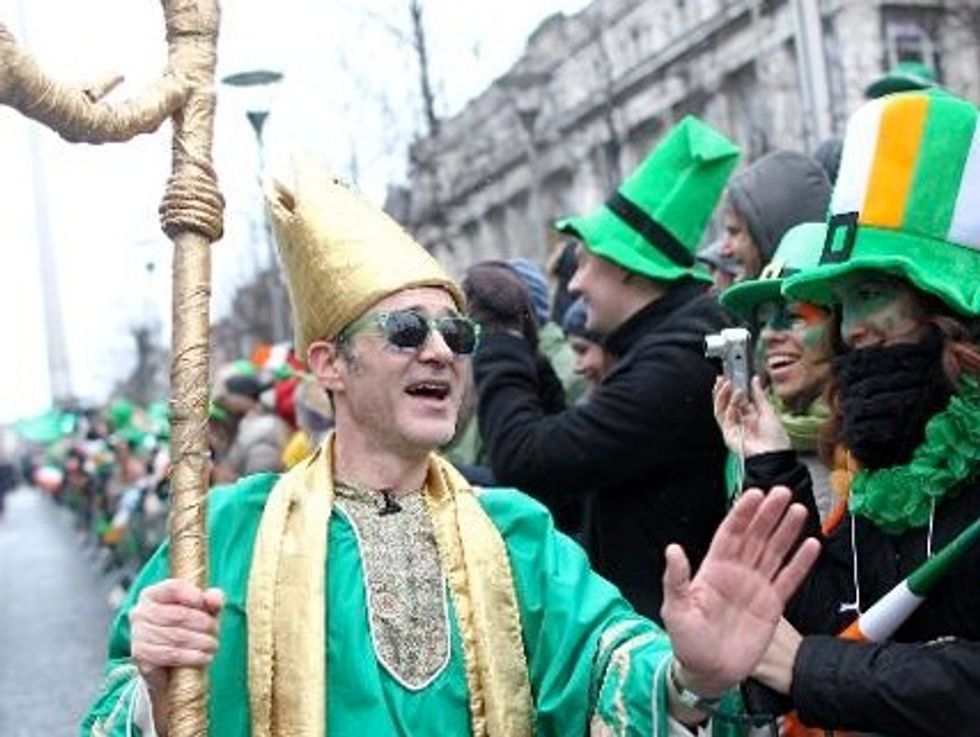 Dublin (AFP) – Eurozone member Ireland will exit its international bailout program next month without the need for a precautionary credit facility, the government said on Thursday.
The Department of Finance said in a statement that it would not need a backstop owing to large state cash reserves and public finances which are under control amid a climate of historically-low Irish government bond yields.
"Following a careful and thorough assessment of all of the available options… the Irish government has today decided that Ireland will exit the EU/IMF programme in December as planned and without a pre-arranged precautionary credit facility," the statement said.
Ireland will on December 15 become the first eurozone country to exit a financial bailout program after last week passing a final stringent review by the European Union and International Monetary Fund.
Dublin was left to decide whether a precautionary credit line, or insurance fund, was needed in case market conditions become unfavourable once it exits the bailout safety net.
"The Irish government's assessment is that the best option for Ireland is to exit the program as planned in December without a pre-arranged backstop," the statement on Thursday said.
"The market and sovereign conditions are favourable towards Ireland with the country returning to the markets in 2012, holding over 20 billion euros in cash reserves at year end which we can use to ensure that we can meet our maturing commitments and funding costs till early 2015 and (with) Irish sovereign bond yields at historically low levels.

"The public finances are under control in Ireland," the statement added.
Ireland rescued with 85 billion euros in 2010
Ireland was rescued with the help of 85 billion euros ($114 billion) from the International Monetary Fund and European Union in November 2010.
The bailout exit will result in Ireland fully returning to the international lending markets. Dublin will also have an increased level of independence in economic decisions after accepting stringent oversight in exchange for the emergency funding.
"Domestic and international economic conditions are improving, monetary policy decisions are conducive to exit and confidence and sentiment towards Ireland has improved considerably in recent months," Thursday's statement added.
Irish Prime Minister Enda Kenny told parliament that exiting without a credit line was "the right decision for Ireland".
"We still have a long way to travel but clearly we are moving in the right direction," he added, according to the website of Irish broadcaster RTE.
Ireland's economy crashed in 2008 after a decade of almost double-digit growth fuelled by cheap credit and a booming construction and property sector.
After coming to power in a general election called in the months following the bailout, Kenny's coalition government continued to implement the stringent austerity measures required under the terms of the program.
Unsurprisingly, the deficit has fallen considerably from pre-bailout levels with Dublin estimating its deficit will be 4.8 percent of gross domestic product (GDP) in 2014 and 2.9 percent in 2015.
Ireland meanwhile made a partial return to the markets last March, raising five-billion-euros in their first ten year government bond since before the bailout.
In addition, the EU has long-hailed Ireland, the one-time "Celtic tiger" as the "star pupil" of the bailed-out countries.
Other eurozone countries to have been rescued are Greece which was the first, Portugal and Cyprus.
AFP/Peter Muhly