Irish Gay Marriage Vote 'A Defeat For Humanity,' Vatican Says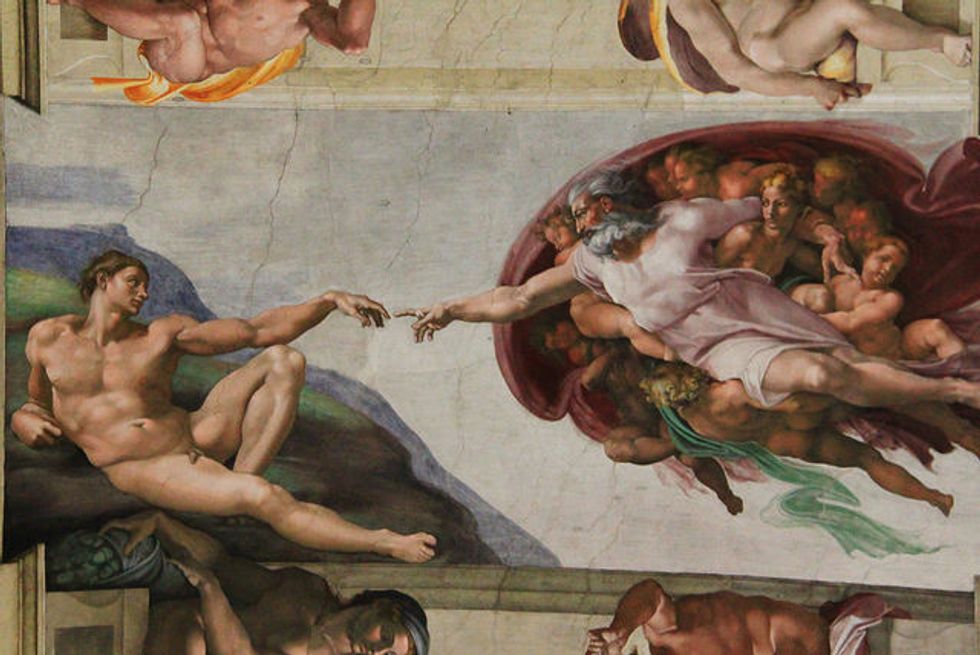 By Alvise Armellini, dpa (TNS)
VATICAN CITY — Last week's referendum legalizing gay marriage in Ireland "is not only a defeat for Christian principles, but also a bit of a defeat for humanity," according to a top Vatican official.
Secretary of State Cardinal Pietro Parolin — who is the Vatican's second-in-command after Pope Francis — made the comments late on Tuesday at an awards ceremony. Vatican Radio published them the next day.
"These results make me very sad. Of course, as the archbishop of Dublin has said, the Church must take into consideration this reality, but in the sense that, in my opinion, it must redouble its commitment and make an effort to evangelize," Parolin also said.
Ireland, a traditionally Catholic country where homosexual acts were illegal until 1993, conducted a public vote Friday on gay marriage in which the "yes" camp won 62.1 percent to 37.9 percent. The results emboldened gay rights calls elsewhere in Europe.
"We sincerely regret that some representatives of the Catholic Church fail to acknowledge that equality for LGBTI (lesbian, gay, bisexual, transgender, and intersex) people does not go against Christian values at all," Evelyne Paradis, executive director of ILGA-Europe, said.
"Throughout the (Irish) campaign, several practicing Catholics have come out in support of marriage equality saying that being a Christian is about loving all equally," said Paridis, whose organizations campaigns for gay rights in Europe.
The Vatican's official newspaper, L'Osservatore Romano, said Monday that the Catholic Church was not going to issue any "anathema" — the harshest language it can use in relation to excommunication — but had to "pick up the challenge" posed by the Irish vote.
On Wednesday, the head of the Italian Bishops' Conference, Cardinal Angelo Bagnasco, said the church was not opposed to recognizing gay people's "individual rights," but said their unions could not be given rights similar to those enjoyed by married couples.
Criticizing a draft law in the Rome parliament, Bagnasco said: "Leaving terminology aside, it de facto equalizes the legal status of homosexual unions to families based on the union between a man and a woman."
The Catholic Church has always seen homosexuality as a sin, and there is no suggestion its stance may change.
When Pope Francis was still Cardinal Jorge Mario Bergoglio, archbishop of Buenos Aires, he opposed gay marriage laws that Argentina introduced in 2010. He said they represented "a real and serious anthropological step back."
However, the pontiff set a new, less confrontational tone on the issue with a famous 2013 statement. He said: "If a person is gay and seeks God and has goodwill, who am I to judge?"
Francis has not made any direct comments on the Irish referendum. On Wednesday, he reiterated the importance of marriage for the Catholic Church, addressing engaged couples in his weekly audience in St Peter's Square.
"The alliance of love between a man and a woman is an alliance for life. It cannot be improvised, it is not something you do from one day to the next," he said.
Photo: C. via Flickr