Irish Nobel Literature Laureate Seamus Heaney Dies
@AFP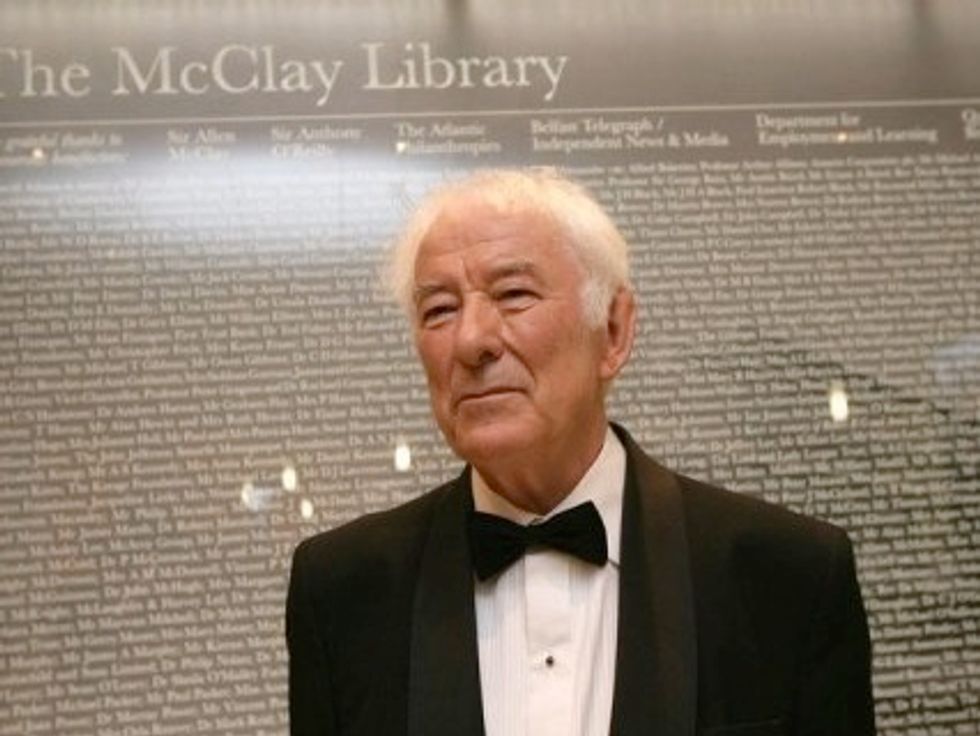 DUBLIN (AFP) – Irish writer and poet Seamus Heaney, who won the 1995 Nobel Prize in Literature, died Friday at the age of 74, his family said.
He passed away in a Dublin hospital following a brief illness.
Heaney was awarded his Nobel prize "for works of lyrical beauty and ethical depth, which exalt everyday miracles and the living past".
"The death has taken place of Seamus Heaney," a short statement issued on behalf of the family said.
"The poet and Nobel laureate died in hospital in Dublin this morning after a short illness. The family has requested privacy at this time."
Funeral arrangements are to be announced later.
Northern Ireland-born Heaney published his first major collection of poems, "Death of a Naturalist", in 1966 and went on to become one of the English language's leading poets.
Heaney was the professor of poetry at Oxford University between 1989 and 1994.
Two years ago, he donated a large collection of his literary papers to the National Library of Ireland.
He is survived by his wife Marie and three children.
Photo Credit: AFP/Paul McErlane