Could This Iron Worker And Union Organizer Unseat Paul Ryan In 2018?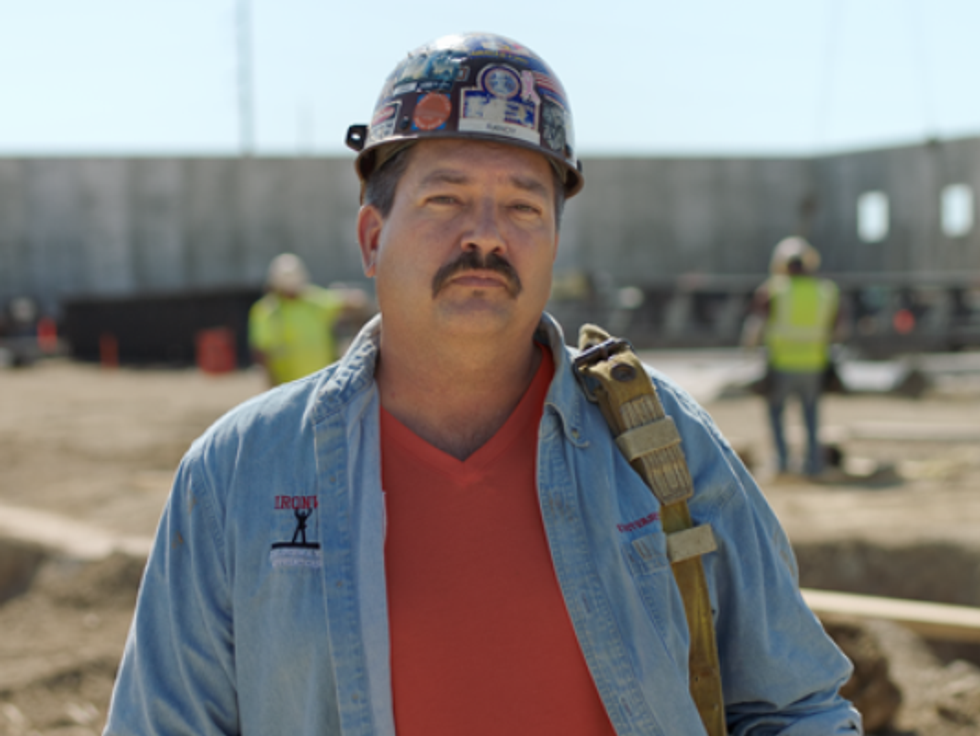 Reprinted with permission from Alternet.
Paul Ryan is up for reelection in 2018, and if his opponent's first campaign video is any indication, the House Speaker is going to have his work cut out for him.
"This is repealing and replacing Obamacare, everybody doesn't get what they want," Ryan opines in the ad before he's interrupted by Randy Bryce, a Wisconsin ironworker, military veteran and union organizer placing health care at the center of his platform.
"My mom is probably the most important person in my life," Bryce says. "She was diagnosed with multiple sclerosis."
"There's no doubt in my mind that there are thousands of people like her that don't have what she has," he adds.
The coverage Bryce's mother receives under Obamacare allows her to tend to her Alzheimer's-stricken husband. But all that could change if the Senate signs the Better Care Reconciliation Act into law.
"I consider ourselves lucky because we have insurance, and it shouldn't be a matter of haves and have-nots. It's a basic right for everybody," Bryce told "Last Word" host Lawrence O'Donnell in his first national interview Thursday.
Bryce is attempting the "almost impossible" in challenging Ryan, explained O'Donnell.
"A Speaker of the House has been defeated in his re-election campaign in his home district exactly twice [in American history]," the host noted. "The first time was in 1862… and the second time was in 1994."
But Ryan's Democratic opponent has a remarkable track record of beating the odds.
"I have a son who's a miracle child," Bryce said. "I was told I probably wouldn't be able to have children after being diagnosed with cancer."
"I'll take you onto a job site in a construction area in downtown Milwaukee," he offered O'Donnell. "What we do is oftentimes considered impossible."
The Wisconsin Democrat attributes the early buzz around his campaign to working people "wanting to be heard."
"[No-show Ryan] is not representing anything [or] anybody in the district," Bryce asserted. "He's been absent. He hasn't been in the district for over 600 days, but he does have time to appear at 50 fundraisers where you can pay $10,000 to have your picture taken with them."
As for the president, Bryce believes Ryan "pretty much owns Donald Trump at this point."
"There's no distancing himself," he emphasized.
Watch:
Alexandra Rosenmann is an AlterNet associate editor. Follow her @alexpreditor.
This article was made possible by the readers and supporters of AlterNet.
Header image source.