IRS Chief, House Panel Clash Over Scandal-Related Documents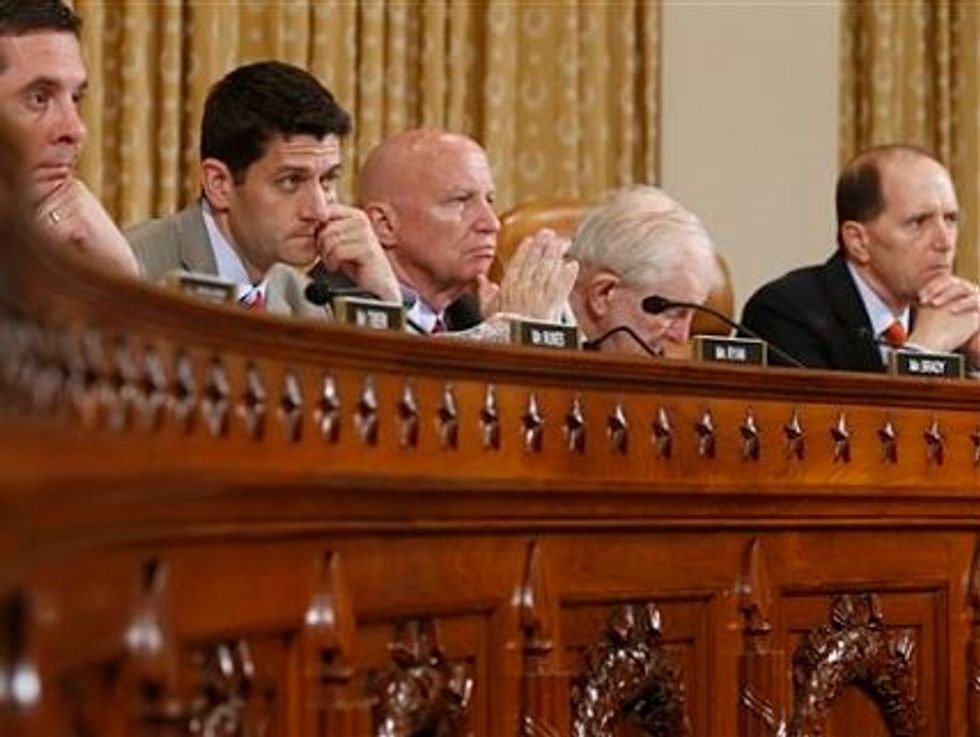 By Lalita Clozel, Tribune Washington Bureau
WASHINGTON — The head of the Internal Revenue Service said Wednesday that it would take years to turn over all the documents subpoenaed by the House Oversight and Government Reform committee in its investigation of the IRS' alleged targeting of conservative groups.
During a confrontational hearing, IRS Commissioner John Koskinen said he needed more time to comply with the committee's request for the email correspondence of Lois Lerner, a former IRS official in charge of the agency's nonprofit division.
Lerner refused to testify before the committee earlier this month, invoking her Fifth Amendment rights. That sparked a feud between committee Chairman Darrell Issa (R-CA), and ranking Democrat Elijah E. Cummings (D-MD), who called Issa's investigation "one-sided" and "un-American" after Issa ordered Cummings' microphone turned off. Issa later apologized.
On Wednesday, Issa's anger was focused on Koskinen.
"Unfortunately, you've been more concerned with managing the political fallout than cooperating with Congress or at least this committee," Issa said, accusing Koskinen of "slow rolling" his investigation.
Rep. Mark Meadows (R-NC), threatened to hold Koskinen and the IRS in contempt if the materials were not provided fast enough.
Koskinen said delivering all the emails sent to and from Lerner and three other top IRS officials embroiled in the controversy would be a "fruitless task overwhelming the investigators." But he added, "If that's the way the committee wants to go, we will go that way."
But Koskinen said it would take several years to release all requested documents, including tax-exempt status applications from 2009 to 2013. He said the IRS would first need to review all documents and make redactions to ensure it did not improperly release personal taxpayer data or other sensitive information.
Koskinen defended his agency's cooperation with Issa's investigation and five other inquiries into the IRS scandal. The IRS has spent up to $14 million and compiled more than 690,000 pages of documents, he said.
But Republicans and a few Democrats on the committee pressed the IRS to deliver entire blocks of correspondence, instead of batches of emails that respond to specific search terms related to the agency's mismanagement.
"We want them all," said Rep. Jim Jordan (R-OH). "What if there's an email from the White House … to Lois Lerner (that) says, 'Hey Lois, keep up the great work. We appreciate what you're doing?'"
After an investigation last year, the Treasury's inspector general for tax administration said the IRS' actions did not appear to be driven by the White House and stemmed from low-level incompetence, not political bias. Some progressive groups also were targeted.
The organizations were seeking recognition as tax-exempt social welfare groups, which are permitted to do a limited amount of political activity as long as it is not their primary purpose.
Rep. Gerald E. Connolly (D-VA), accused Issa on Wednesday of using the investigation to appeal to conservative voters. "It's designed to get certain groups all riled up in time for the midterm elections," he said.
AP Photo/Charles Dharapak