Is Chris Christie A 'Political Genius' Or Just Scared Of Cory Booker?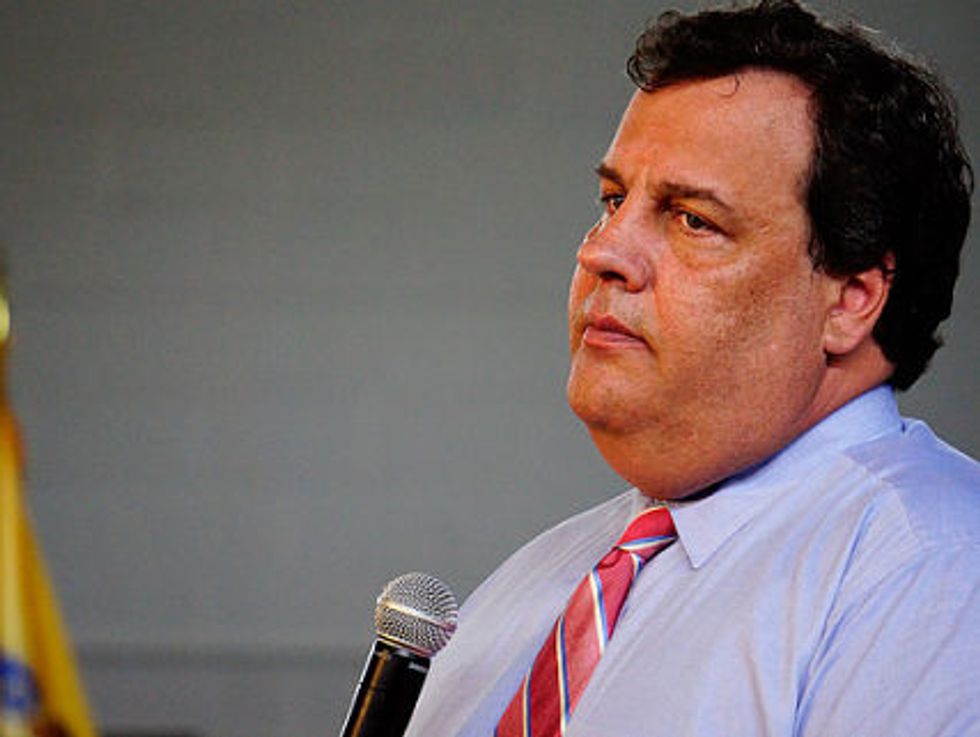 New Jersey's Republican governor Chris Christie announced today that he's calling a special election for the seat left vacant by the death of Frank Lautenberg.
"The citizens of New Jersey need to have an elected representative to the United States Senate and have it as soon as possible," he said. The primary will be held on August 13 and the general election on October 16.
Election officials estimate that the special election will cost taxpayers $24 million and Democrats say that the election should and could be held in November.
"I don't know what the cost is and I, quite frankly, don't care," Christie said. "I don't think you can put a price tag on what it's worth to have an elected person in the United States Senate and I will do whatever I need to do to make sure those costs are covered because all the people of the state of New Jersey will benefit from it and we're not going to be penny-wise and pound-foolish around here."
"The November general election date is what's best for taxpayers and voter turnout," Assembly Speaker Sheila Oliver said in a statement. "It's unquestionably the best option, but Gov. Christie has chosen to put partisan politics and his self-interest first."
In the clip below, Christie insists that the special election cannot be held in November.
Except that it could — if he'd just waited 10 days to announce it.
"Today's move is genius for three reasons," Business Insider's Josh Barro wrote. It will help the governor in his own race while improving down-ballot prospects for Republicans. And it gives Republicans a better chance of picking up a blue Senate seat.
The problem with that analysis is that the first two points contradict the third.
Newark Mayor and rising Democratic star Cory Booker had announced that he planned on seeking Lautenberg's seat and will assuredly enter the special election.
"Booker still has an advantage, but he isn't as good a candidate as his national profile suggests," Barro suggests.
But if that were true, why wouldn't Christie be willing to be on the same ballot with him in November?
Photo: Bob Jagendorf via Flickr.com