Is Drudge Report Finally Turning Against Trump?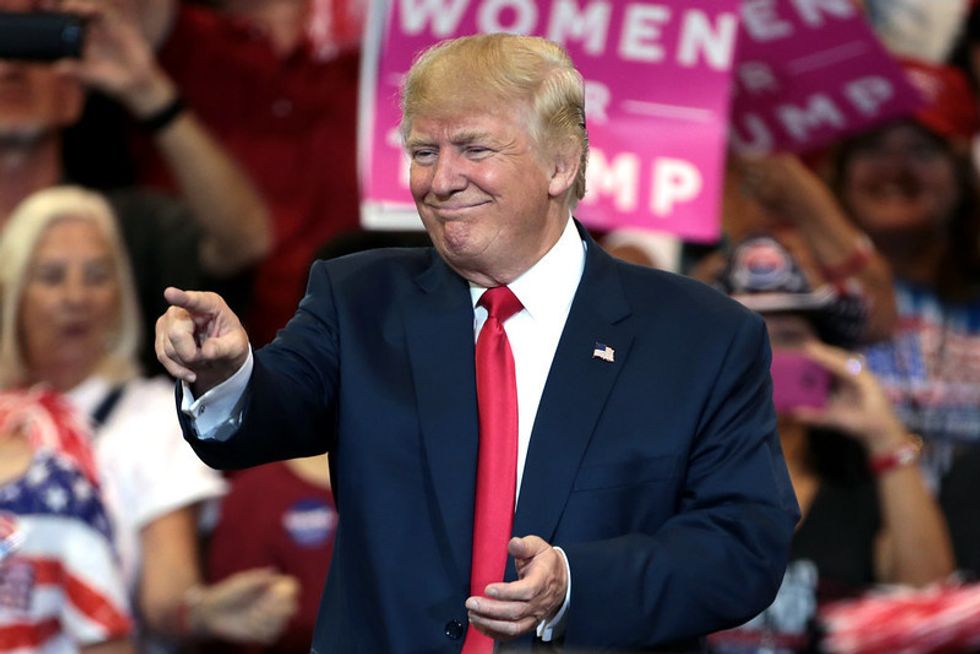 Reprinted with permission from Alternet
CNN's Oliver Darcy has zeroed in on a key weakness in President Donald Trump's support as the Ukraine scandal swells: the Drudge Report.
For those who aren't Republicans or right wingers, it's easy to underestimate the reach of Matt Drudge's link aggregation platform. It looks remarkably low-tech and displays graphic design that was simplistic even by the standards of the 1990s. But it remains a powerful force in conservative media, sometimes surpassing the New York Times for web traffic. Getting your story linked on Drudge is like having the reader flood gates opened.
So conservative pay attention to how Drudge is leaning, and they're influenced by the stories he links to. And since, as Darcy reported, Drudge has been linking to more stories revealing negative information about Trump, the president should be worried.
Darcy reported:
"He's reacting to changing circumstances," a person close to the media mogul, who said Drudge had grown exasperated with Trump, told CNN Business.

…
"He's one of the dominoes that would have to fall for the right-wing media to allow Trump to be removed from office," said John Ziegler, a conservative who was an occasional guest host on Drudge's old radio show and writes columns on media for Mediaite.
Drudge turning on Trump can create a negative feedback loop for the president. Conservatives read Drudge, consume negative information about Trump, and Trump's prospects get worse. At the same time, conservative writers hoping to get linked to by Drudge frame their stories about the president in a more negative light, thus ramping up the bad news for Trump.
Of course, Trump has other bulwarks in national conservative media. As long as Fox News hosts Sean Hannity, Laura Ingraham, and Tucker Carlson are all on his side — and they all still are — Trump's support in the Republican base is likely to stay strong enough to keep him around.
But if, as Ziegler said, the dominoes were going to start to fall against Trump, Drudge would be a crucial ally to lose. It should put Trump and his defenders on edge that the link aggregated is growing discontent.
Watch a clip of Darcy discussing the matter below:
For years, it's been fairly safe to say: As goes @DRUDGE, so goes the conservative media. Now Drudge has soured on Trump. Will others follow his lead? Spoke about this with @BrookeBCNN. Story here: https://t.co/UvmwOfbDlU pic.twitter.com/AfJo3eRUbO

— Oliver Darcy (@oliverdarcy) October 9, 2019