Islamist Militants Kidnap Wife Of Cameroonian Official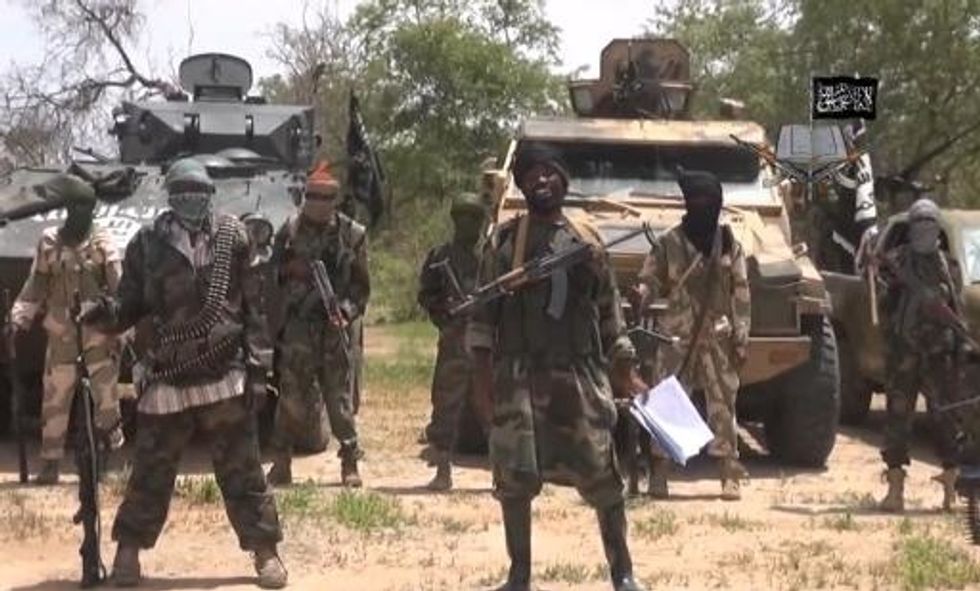 By Robyn Dixon, Los Angeles Times
JOHANNESBURG — Islamist militants believed to be associated with the Nigerian terrorist group Boko Haram kidnapped the wife of a Cameroonian vice prime minister Sunday, in a worrying sign that the violence in northeastern Nigeria is spreading beyond its borders.
Militants mounted an attack on the village of Kolofata and killed three people according to Cameroonian officials, Reuters reported.
The gunmen also abducted a traditional leader and his family in an early morning raid on the community near the Nigerian border, following attacks in recent days that left several Cameroonian soldiers dead.
News agencies reported the gunmen seized the wife of Vice Prime Minister Amadou Ali while Ali managed to flee, Cameroonian officials said.
The attacks occurred just across the border from Gwoza, where extremists have mounted many Nigerian attacks since last year.
The militants have been active in the region for some time, carrying out attacks in Nigeria and sometimes fleeing into Cameroon. Last year, Boko Haram or a related group kidnapped a French family of seven, who were later released.
Others abducted last year and later freed include a Canadian nun, a French priest, and two Italian priests. Ten Chinese construction workers kidnapped in Cameroon in May remain in captivity.
Tens of thousands of northern Nigerians have fled into Cameroon in the last year.
But militants suspected of being with Boko Haram or a similar group have in recent days launched attacks in Cameroonian villages. Cameroon has deployed soldiers along the border but there has been little regional cooperation between Cameroonian and Nigerian forces until recently. Nigeria, Cameroon, Chad, and Niger agreed to set up a regional force of nearly 3,000 men to confront Boko Haram and other Islamist militant groups.
In northern Nigeria's biggest city, Kano, an attack on a church Sunday by unknown assailants left five people dead and others wounded. No group immediately claimed responsibility.
Boko Haram, which opposes secular education, Western culture and democracy, is staging an insurgency in northern Nigeria in an attempt to establish an Islamist state. The group is still holding around 219 Nigerian schoolgirls abducted in April.
AFP Photo
Interested in world news? Sign up for our daily email newsletter!