Islamist Militants Kill 21 In Attack In Southern Philippines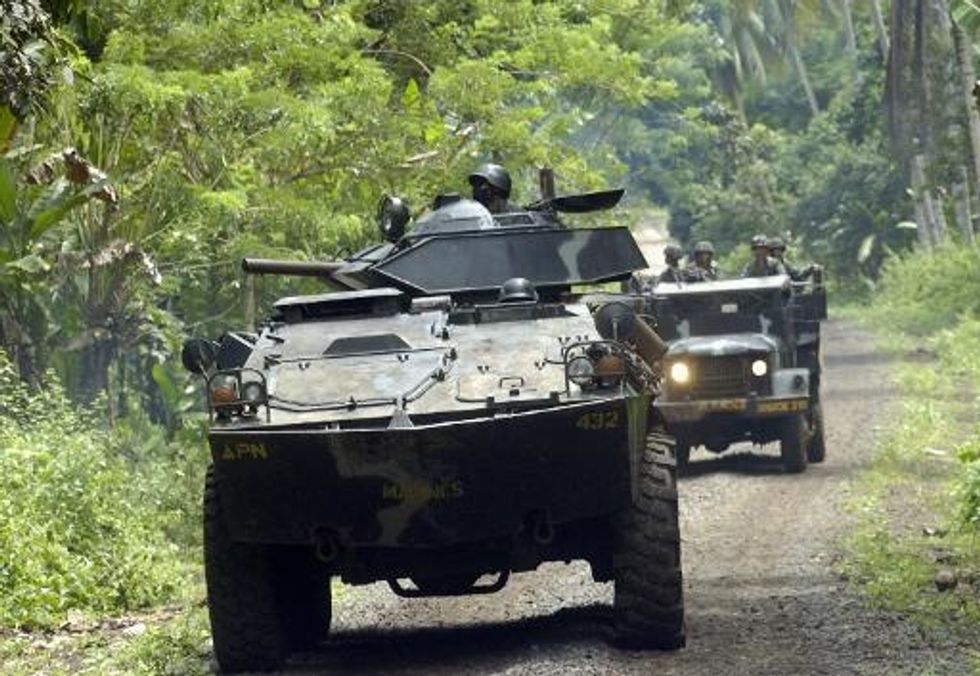 dpa
MANILA, Philippines — Twenty-one people were killed Monday in an attack by suspected Islamic militants while on their way to celebrate the end of the Muslim holy month of Ramadan in the southern Philippines, authorities said.
Eleven people were also injured in the attack on Jolo island, 600 miles south of Manila, according to a police report.
The dead included five children, said Capt. Maria Rowena Muyuela, a regional military spokeswoman.
The victims included village security volunteers who could have been the target of the attack, Muyuela added.
"This could be retaliation for their assistance to military and police operations," she said.
Brig. Gen. Martin Pinto said earlier that a family feud could have been behind the attack.
The victims were travelling in two vehicles to a mosque for prayers and to visit relatives to mark the end of Ramadan, said Col. Oscar Nantes, a deputy provincial police commander.
AFP Photo/Therence Koh
Interested in world news? Sign up for our daily email newsletter!