Israel Confirms Soldier Is Missing After Gaza Battle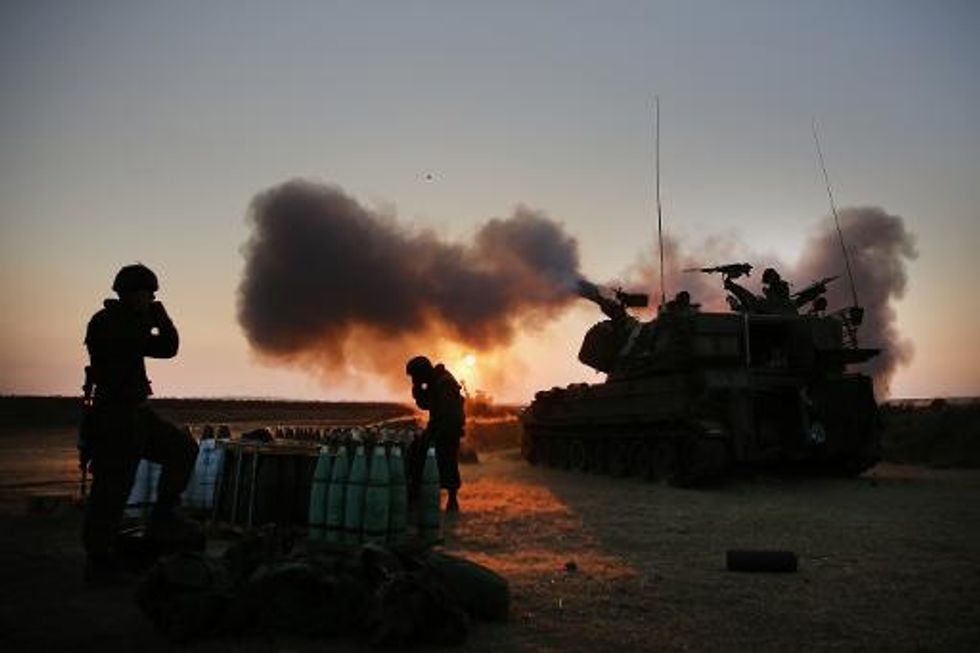 By Batsheva Sobelman, Los Angeles Times
JERUSALEM — Israel's military announced Tuesday that it was still trying to confirm the fate of a soldier presumed killed Sunday during a battle between Israeli forces and Hamas militants.
The investigation began after a rocket-propelled grenade fired at an armored personnel carrier that had stalled in the east Gaza City area of Shajaiya and presumably killed its seven occupants, soldiers from the Golani infantry brigade.
Two days later, six of the seven soldiers were positively identified but a seventh remained unaccounted for. The military identified the soldier as Oron Shaul.
Shortly after the incident, a spokesman for Hamas' military wing announced that its forces had abducted an Israeli soldier, citing what it claimed to be his name and civilian identification number.
Throughout Gaza and the West Bank, Palestinians celebrated the announcement, firing off guns and firecrackers and blaring car horns into the night.
Israeli media reported that the details provided by Hamas matched an existing soldier, but the army would neither confirm nor deny the possibility of an abduction, until Tuesday's announcement by the military.
Gaza neighborhoods continued to be pounded from the air and with artillery Tuesday, killing at least a dozen Palestinians in Rafah and Khan Younis, Palestinian media reported. Two weeks of fighting have left more than 570 Palestinians dead and at least 3,000 injured, according to Gaza medical officials.
Since Israel's ground operation into the area began Thursday, 27 Israeli soldiers have been killed, the highest number of military casualties since the country's monthlong war against Hezbollah in Lebanon in 2006.
Reports of a five-hour humanitarian cease-fire appeared premature Tuesday morning as rocket fire continued to target Israel's south and center, including a heavy volley aimed at the Tel Aviv area. One rocket hit a house in Yehud, causing extensive damage and several minor injuries, officials said; others were intercepted before impact in Israel's most crowded metropolitan area.
U.N. Secretary-General Ban Ki-moon is expected in Tel Aviv on Tuesday, where he is scheduled to meet with Israeli Prime Minister Benjamin Netanyahu in the afternoon.
At the apparent beginning of a diplomatic push toward a cease-fire, Israeli officials signaled their military operation would continue. "There will be no cease-fire with Hamas before the operation against the tunnels has been completed," Justice Minister Tzipi Livni told reporters Tuesday.
The Israeli military effort in Gaza is focused on Hamas' extensive network of tunnels, some used for cross-border attacks inside Israeli territory.
Livni said a cease-fire may be considered once Israel's military objective has been achieved but not on Hamas' terms. "Hamas' terms are unacceptable," she said.
AFP Photo/Menahem Kahana
Interested in world news? Sign up for our daily email newsletter!