Issa: I've 'Never Looked For The White House' In IRS Investigation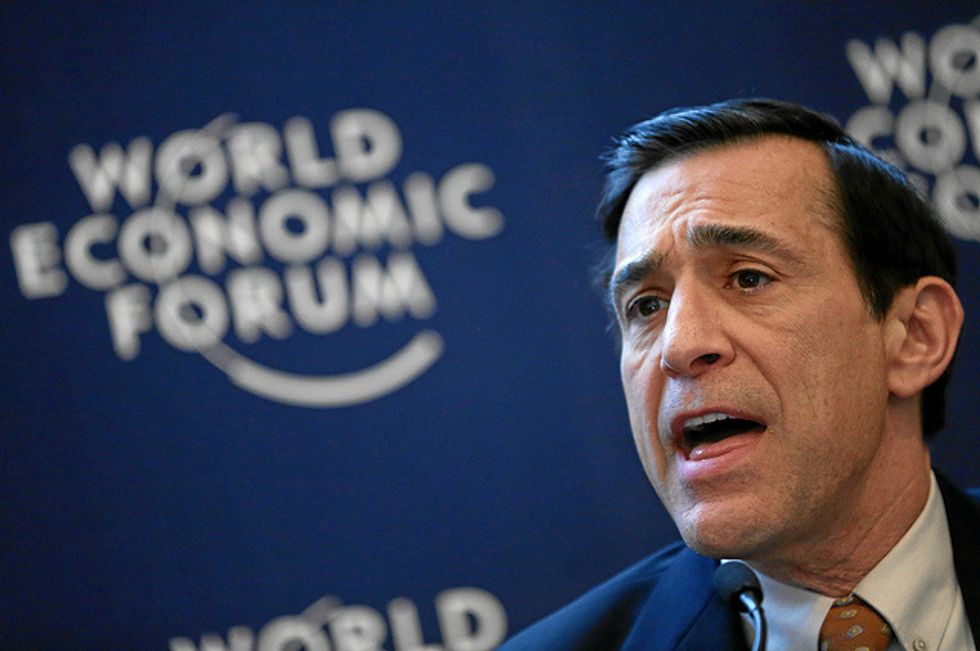 Despite overwhelming evidence to the contrary, GOP watchdog Darrell Issa (R-CA) claimed on Sunday that he's never tried to link the White House to the IRS scandal. Appearing on CNN's State of the Union, Issa told host Candy Crowley that, "We have never looked for the White House, other than the White House is not cooperating and continues not to cooperate."
Issa, the chairman of the House Committee on Oversight and Government Reform, has been on a mission to link the Obama administration to any and every "scandal" his committee hunts down. The IRS' misconduct was supposed to be his big find; according to the congressman, the agency was unfairly targeting Tea Party groups that applied for tax-exempt status, on the president's orders.
Though the targeting of Tea Party groups seemed to stem from a local Cincinnati branch of the IRS, Issa was quick to suggest that the White House was directly to blame.
On a June 2, 2013 interview on State of the Union, he called then-White House Press Secretary Jay Carney a "paid liar."
"This is a problem that was coordinated in all likelihood right out of Washington headquarters and we're getting to proving it," Issa said.
Then it came out in late June that progressive groups that applied for tax-exempt status were also targeted by the IRS. So Issa tried to simultaneously argue that he never thought Obama was involved, but the IRS was acting on his behalf.
"I've never said it came out of the office of the president or his campaign. What I've said is, it comes out of Washington," the congressman said in a June 26, 2013 interview with CNN's Dana Bash.
"For years, the president bashed the Tea Party groups. He was very public against these groups," he continued. "And on his behalf — perhaps not on his request — on his behalf, the IRS executed a delaying tactic against the very groups that he talked about."
By July 2013, Issa was boasting that he had found a connection to the White House. His huge revelation was that one of the IRS staffers took his concerns about the IRS targeting to the chief counsel of the IRS, who, like all other department heads, was appointed by the White House.
But he wasn't even breaking news — an Inspector General report that came out two months prior had mentioned that very same meeting.
So Issa tried to backtrack again. During a hearing on that same day, he claimed, "I've never said it was the president behind this. I've never said he led it."
A year later, the investigation into the IRS is ongoing. Issa is currently looking into former IRS official Lois Lerner and the emails that went missing after her computer crashed in 2011. Issa wants to use the missing emails to prove that there was a cover-up.
Issa's State of the Union interview from Sunday can be seen below:
Photo: World Economic Forum via Flickr
Interested in U.S. politics? Sign up for our daily email newsletter!