Issa Reverses Position, Refuses To Release Full Transcripts Of IRS Interviews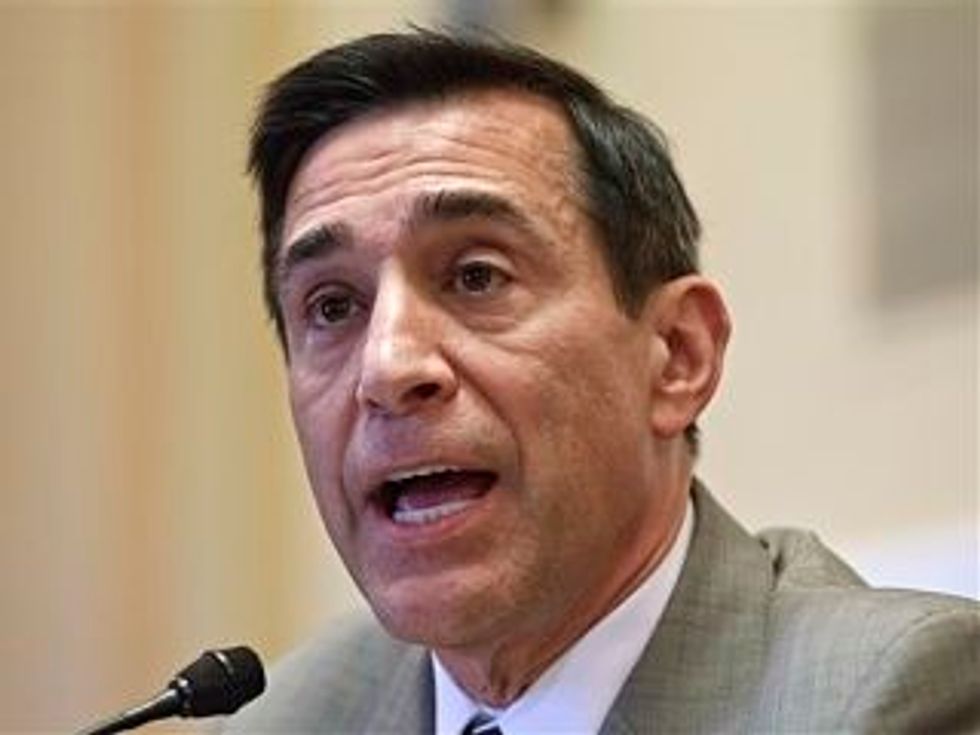 Representative Darrell Issa (R-CA), chairman of the House Committee on Oversight and Government Reform, is refusing to release the full transcripts of interviews with Internal Revenue Service agents which supposedly prove his allegation that the White House directed the IRS to target Tea Party groups.
Last week, Issa shared excerpts of the interviews, which included allegations that "Washington, D.C., wanted some cases." As a result, Issa declared on CNN's State of the Union that the targeting was "a problem that was coordinated in all likelihood right out of Washington headquarters — and we're getting to proving it."
Issa also vowed that "the whole transcript would be put out," presumably providing the evidence that his allegations have thus far lacked.
Since then, Issa has reversed his position. In a letter to Representative Elijah Cummings (D-MD) — the ranking Democrat on the Oversight Committee, who has called on Issa to release the full transcript — Issa wrote that "if a full transcript were released, it would serve as a roadmap of the Committee's investigation," and called such an action "reckless."
"It should be clear to you that the release of full interview transcripts at a point where additional witness interviews are likely would needlessly jeopardize the integrity of the investigation and hamper the Committee's ability to get the truth," Issa added.
Issa's letter also explained why he thinks it was not a double standard to release a portion of the transcript on national television.
"The release of excerpts from witness interviews can serve to provide important updates to the public as the investigation progresses," Issa wrote. "Limited releases of testimony may also serve to empower other witnesses to become whistleblowers and serve to vindicate individuals who have been subject to criticism or retaliation at the hands of their managers."
Of course, it's no coincidence that Issa's limited releases strongly supported his long-held belief that President Obama is "one of the most corrupt presidents in modern times." By contrast, the excerpts that Cummings released on Wednesday — in which a self-identified "conservative Republican" IRS manager said that he did not have "any reason to believe that anyone in the White House was involved in the decision to screen Tea Party cases" — would not encourage the type of witnesses from whom Chairman Issa wants to hear, so he would rather keep that part of the record buried for as long as possible.
Issa's selective leaking and complete about-face on releasing the full transcripts are just the latest in a series of hyper-partisan moves that have put some of his fellow Republicans on edge. With every day, it appears more and more likely that — as an unnamed senior Republican warned Politico — Issa "could jeopardize the biggest gift handed to them in months."
AP Photo/J. Scott Applewhite