It's Increasingly Unlikely That Ted Cruz Can Stop Trump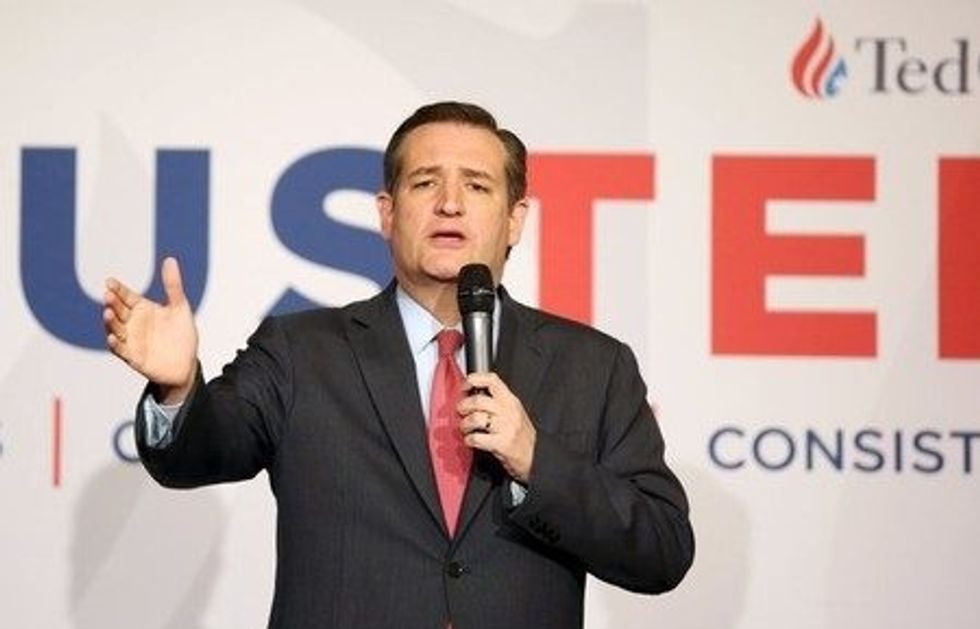 Ted Cruz is fighting for his political life in Indiana.
Coming off the back of a disastrous week, in which Cruz failed to win all but three delegates up for grabs across the five states that voted last Tuesday, the Texas senator faces a steep uphill battle.
This past weekend, former Speaker of the House John Boehner called Ted Cruz "Lucifer in the flesh." The two have a known rivalry, ever since Ted Cruz needlessly shut down the government, twice, and it seems Cruz is so unpalatable Boehner doesn't trust him to save the Republican Party from Donald Trump.
The Texas senator helped foment the revolt against Boehner back in October 2015, hardening the animosity between the two men. "I have Democrat friends and Republican friends. I get along with almost everyone, but I have never worked with a more miserable son of a bitch in my life," said Boehner.
The following day, Cruz appeared at the California Republican Party's convention at Stanford University, where he received the endorsement of former California governor Pete Wilson. Despite the endorsement of the man who tabled Proposition 187, a ballot initiative to prevent undocumented immigrants from using the state's public services, reporters noted a lack of both protesters and security presence. The protesters had shown up the previous day, blocking the highway to the hotel where the convention was being held, forcing Trump to cross highway barricades to reach the convention. Thus, the Christian-American-conservative-Republican senator was beaten again, this time by being less reviled than a racist, political opportunist from Queens.
On Sunday morning, The New York Times reported that a number of Cruz delegates were reconsidering their support for the Texas senator following Trump's five-state sweep last Tuesday. The news will hurt the Cruz campaign, given how much he has bet on securing delegates through state party conventions in addition to the popular vote. And even in that endeavor, Cruz has shown signs of faltering: in Pennsylvania, he failed to secure anything close to a majority of Pennsylvania's 54 unbound delegates, a bloc of potential kingmakers at a contested convention. Further compounding his flagging campaign are polls showing Trump with an unassailable lead just days before the crucial Indiana primary. Just a single poll shows Cruz ahead.
At a campaign event in La Porte, Indiana, a protester told him "You suck!" to which Cruz replied, "Thank you, son."
With less than a day before voting begins in Indiana, it is highly unlikely that Cruz will be able to turn his campaign around. Nominating Carly Fiorina, who could very well not be his vice presidential pick if he somehow makes it to a contested convention, looks more and more to have been the political equivalent of an adrenaline injection than a sustained revival of the Cruz campaign.