It's Time To Let Immigrants Step Out Of The Shadows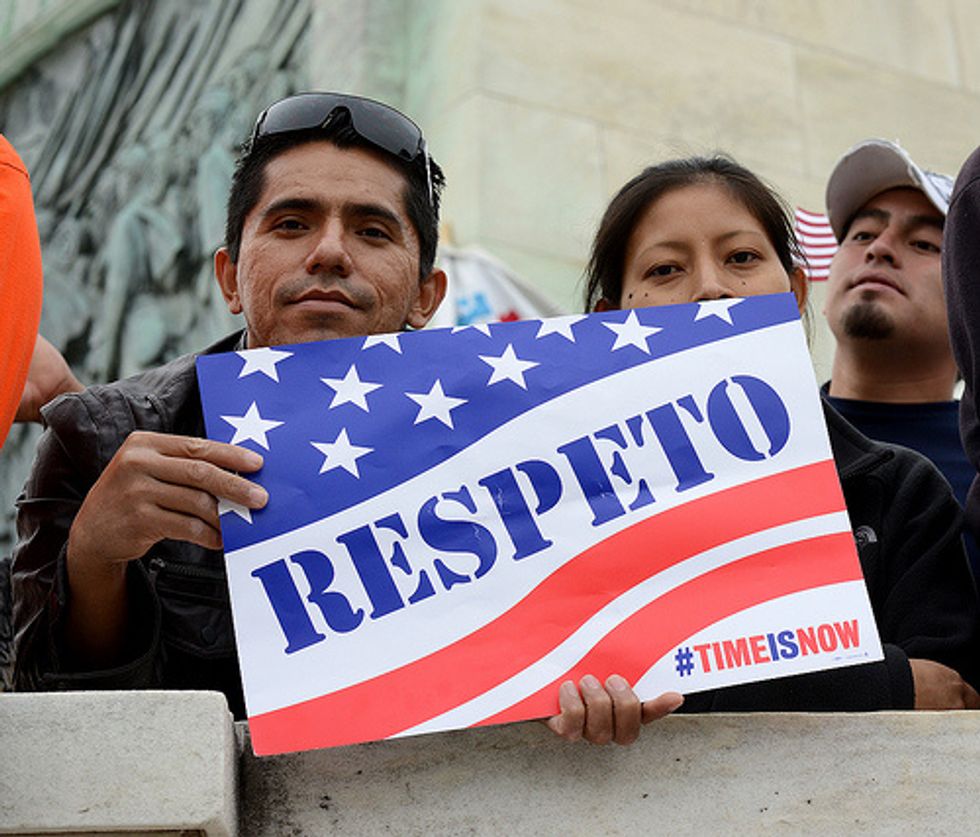 Lily has lived in the United States since 1983. She married here, bore a son here and divorced here. She made a loyal circle of friends here. She has stitched together a productive life in this country, integrating fully into American culture, and in August 2013 she became a citizen. I like to call her a genuine "African-American" because Gambia, a tiny West African country, is her native land.
She embodies the immigrant's dream, but there is a wrinkle in her story. Her route to citizenship involved laws bent, if not broken; crimped, if not crumpled; ignored, if not rejected. When Lily (not her real name) flew into Washington en route to Atlanta, she entered the country on a tourist visa. She had no intention of returning to Gambia.
The 1980s were years of lax border enforcement, so she was easily able to find a job as a domestic in an Atlanta hotel. She tells a hilarious story about persuading the human resources department that she was a native of the Caribbean, despite having an accent that bears little resemblance to the typical West Indian lilt. No one requested papers.
But she didn't abuse the privilege. She worked hard. She stayed out of trouble. She acquired a green card — a document indicating legal residency — when she married another Gambian native who had already been naturalized. (I've known her for five years, since she became a caregiver in my family.) And she came to love her new land in the ways that so many hopeful immigrants do.
There are millions of people living in this country with stories similar to Lily's. They have worked hard; they have learned English; they have paid taxes. Why don't we have the generosity — or, at the very least, the sense of enlightened self-interest — to allow them a route to citizenship, too?
Unlike Lily, however, they have encountered an era of deep resentment toward immigrants, especially those of slightly darker hues. Despite establishing an economic climate that welcomed their labor during the 1990s and early 2000s, we don't seem to want the rest of their personhood — their families, their possessions, their frailties, their political rights. They have been consigned to the shadows.
If the recent bipartisan agreement seemed to signal a new détente on Capitol Hill, Republican Budget Committee Chairman Paul Ryan, Mitt Romney's running mate, quickly doused any hope that his spirit of cooperation would extend to a new immigration law. Perhaps he is anxious to mend fences with hyper-conservatives who are annoyed with him for helping to spearhead the budget agreement. Or perhaps his familiar intransigence has simply returned after a brief hiatus.
In any event, Ryan gave a radio interview last week in which he insisted that he would not stand for "amnesty," which has become a code word for any plan to allow undocumented immigrants a route to legal residency.
"Guaranteed border security, guaranteed interior enforcement, no amnesty — then I think that's productive. I think that's in our interest. I think that's good for our country," Ryan told a Wisconsin radio station, describing the legislation that, in his words, "would maintain Republican, conservative principles."
That's just more meaningless rhetoric. The concept of "guaranteed border security" belongs to precious few countries, North Korea among them. To maintain reasonable security, the U.S. currently employs more than 21,000 Border Patrol agents, the highest number since 1921, according to federal data.
A year ago, The Washington Post noted, "Congress funded Customs and Border Protection at $11.7 billion — 64 percent more than FY 2006 and $262 million more than in FY 2011, despite the new climate of austerity." If Ryan were sincere, he'd note that President Obama has pushed deportations of unauthorized immigrants to record levels, deporting more annually than George W. Bush did. Our borders are as secure as any nation that doesn't desire to become a police state can expect.
It's high time for Congress to pass a comprehensive immigration bill that would grant a path to citizenship to the millions of unauthorized immigrants waiting to be new Americans. We're passing up a chance to welcome a lot of people like Lily.
(Cynthia Tucker, winner of the 2007 Pulitzer Prize for commentary, is a visiting professor at the University of Georgia. She can be reached at cynthia@cynthiatucker.com.)
Photo: Stephen D. Melkisethian via Flickr