Ivanka And Kushner Seeking Safe Distance From Donald Trump's Disgrace
@next2godwin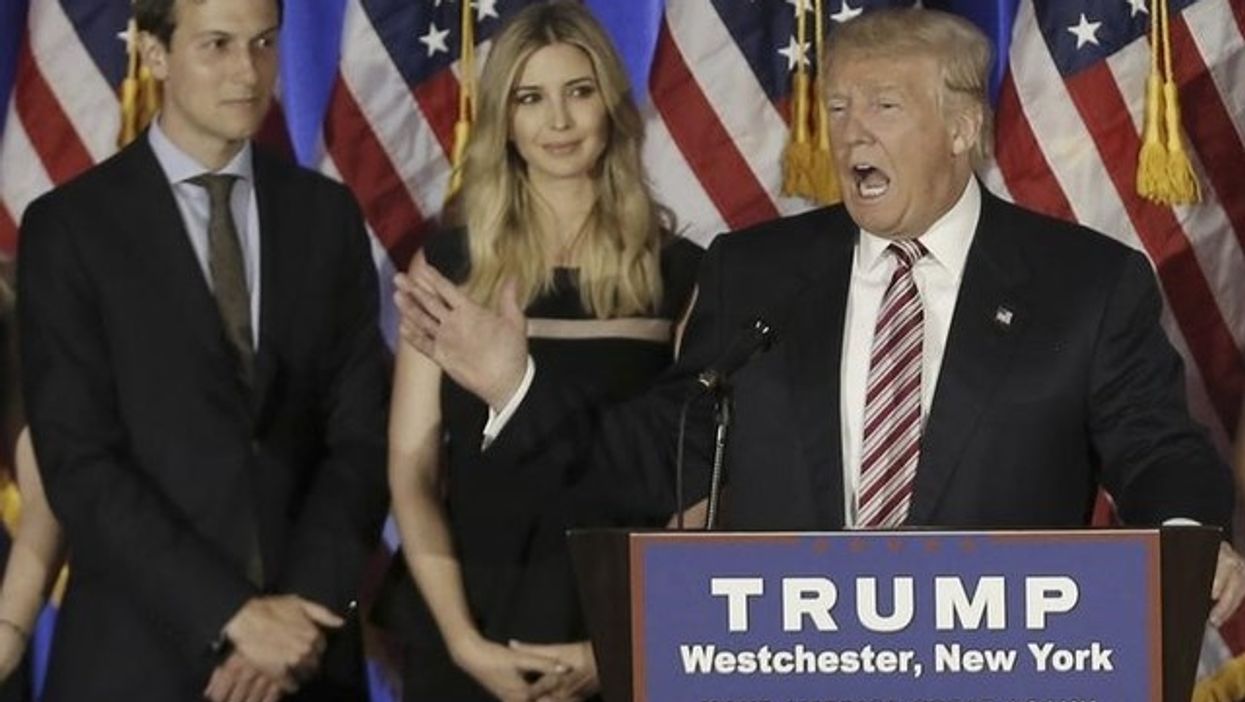 Neither the former president's eldest daughter and former White House aide Ivanka Trump nor his son-in-law and ex-adviser Jared Kushner want any further involvement in Donald Trump's Big Lie-fueled political operations. They have reportedly distanced themselves from him, according to a new Axios report.
In that report, reporter Jonathan Swan disclosed that former president Trump — angered by the litany of explosive revelations brought to light by the House Select Committee hearings — has cut ties with nearly every ally and aide who didn't embrace his false claims of election fraud.
Ivanka Trump and Kushner both served as senior advisers during his presidency, but neither of them actually bought into Trump's lies of a stolen election, which most of his allies — including those who would later denounce him — initially disseminated, according to the New York Times.
The Times report indicated that Ivanka had refused to speak at the January 6 rally on the White House Ellipse, but accompanied Trump to prevent him from clashing with former Vice President Mike Pence.
"As rioters rampaged through the Capitol, [Ivanka] ran up and down the stairs in the West Wing from her office to the Oval Office, hoping to persuade her father to issue stronger statements calling off the attackers," the Times reported.
Ivanka told House Select Committee investigators during her April deposition that former Attorney General Bill Barr's assessment that no amount of fraud was sufficient to overturn her father's loss "affected my perspective," so "I accepted what he was saying."
Trump mildly rebuked Ivanka on social media after her deposition testimony was aired in July to millions of Americans during prime-time hearings. "Ivanka Trump was not involved in looking at, or studying, Election results," Trump wrote.
The Times noted that Kushner told aides that he had seen the writing on the wall after vote tabulation of the 2020 elections commenced and knew Trump would lose. The White House's power couple began washing their hands of Trump's presidency while the former president devised plots to overturn his loss, the Times claimed.
Sources said that Kushner had another concern: Rudy Giuliani. "To Mr. Kushner, his father-in-law's decision to turn once again to Mr. Giuliani was a red flag. As far as Mr. Kushner was concerned, Mr. Giuliani was an erratic schemer who had already gotten Mr. Trump impeached once because of his political intriguing in Ukraine, and nothing good would come of the former mayor's involvement in fighting the election results," reported the Times.
Kushner tried to broker peace between Trump and Pence in the aftermath of the Capitol attack, according to Salon. However, the former president insisted on "waging war on Mr. Biden and the system," repeatedly claiming without evidence that victory in the election was stolen from him.
In the aftermath of the first series of select committee hearings on January 6, which outlined his alleged crimes, Trump has reportedly ramped up plans to grab the mantle of president again in 2024.
The former president has excommunicated from his re-election plans and inner circle the aides who distanced themselves from his bogus 2020 election claims, even those who once had his ear. This growing list includes former senior adviser Hope Hicks, former Treasury Secretary Steven Mnuchin, and former campaign manager Bill Stepien, according to Axios.
Although Ivanka and Kushner attended Trump's farewell ceremony at Joint Base Andrews and flew to Florida with him aboard Air Force One after that, the couple has since moved on with their lives.