Ivanka Trump Tried To Dodge Her Court-Appointed Financial Monitor
@next2godwin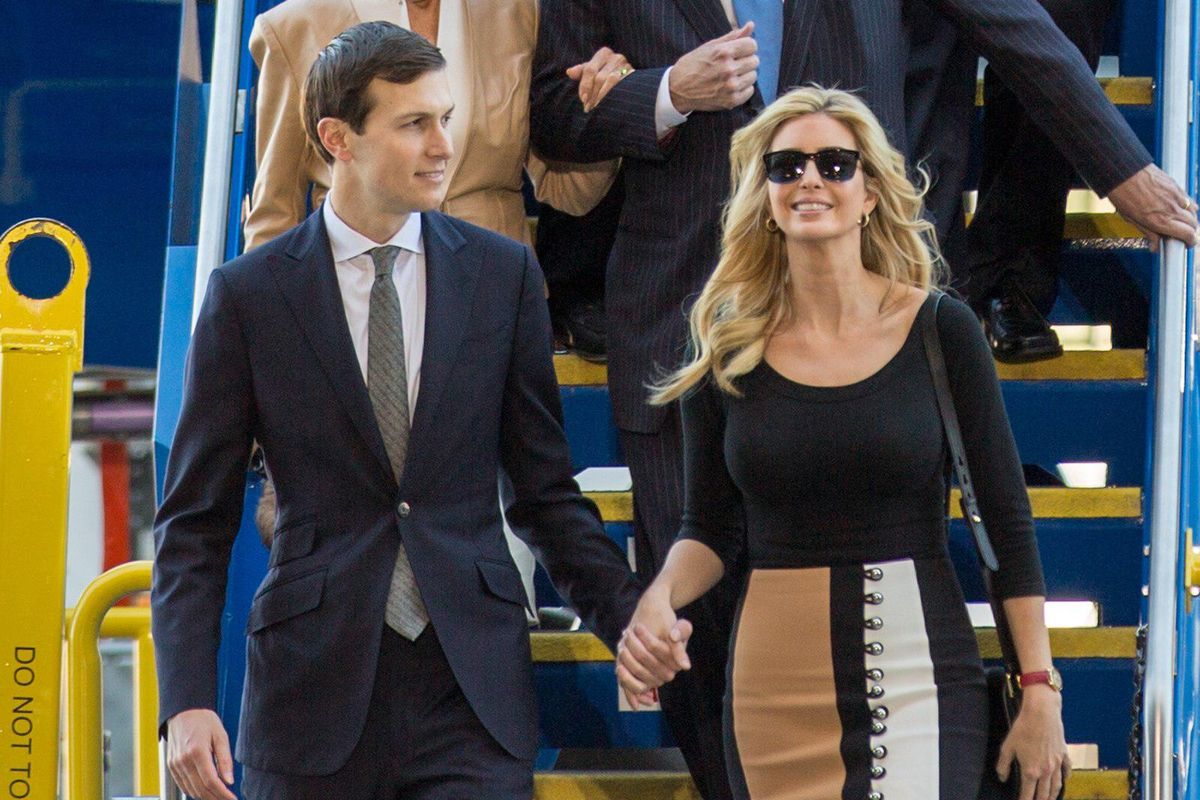 Ivanka Trump, daughter and ex-aide of former President Trump, tried and failed to keep her finances — and hers only — away from the prying eyes of a court-appointed financial monitor tasked with scrutinizing the Trump Organization's transactions and those of entities connected to it, The Daily Beast reported Monday, citing anonymous sources.
According to the Beast, Ivanka Trump's attorneys sent private letters to Justice Arthur Engoron, the New York state judge who ordered the financial supervision in the state's ongoing lawsuit against the Trump company, asking to be exempt from the monitor's scrutiny, a step her brothers, Don. Jr. and Eric, didn't take.
Engoron summarily ignored Ivanka's private plea and — in a bold ruling on Thursday — said the Trump Organization had just two weeks to provide "a full and accurate description of the corporate structure" to the monitor, retired judge Barbara Jones, giving her a window into the company's "financial disclosures to any persons or entities."
The Trump family must also provide the judge a 30-day advance notice before moving any assets, Engoron ruled, citing the audacious founding of a Trump Organization II in Delaware, "the shell company capital of the country," according to the Beast.
New York Attorney General Letitia James requested a monitor to supervise the Trump family company's finances until her civil suit against the organization — the culmination of her three-year-long investigation into its business practices — goes to trial.
In her over 200-page-long filing, James' office alleged widespread fraud by Trump, his company, and the offspring he made its executives — participants in an over ten-year-long effort to bloat the former president's finances to get favorable loan agreements.
Seeking $250 million in penalties from the Trump Organization, in a motion filed last month, James asked for the company to be barred from offloading its assets ashore and conducting any kind of "significant fraudulent and illegal business," ensuring that "funds are available to satisfy any disgorgement award."
Ivanka Trump — who has sought to distance herself from her father's political operations, most recently his announcement of a 2024 presidential bid— is a defendant in James' suit even though her name hasn't come up in recent court hearings, the Beast noted.
"I love my father very much. This time around, I am choosing to prioritize my young children and the private life we are creating as a family," Ivanka told Fox News, excusing her absence from her father's announcement. "I do not plan to be involved in politics."
In the Trump family's attempt to stave off Engoron's ruling via appeal filing, Ivanka's lawyers made a personal argument to get her off the hook, saying that she had not been involved with the company for over five years.
"Ms. Trump submits this separate affirmation to set forth with specificity the reasons why the trial court erred in including Ms. Trump in the Order in her individual capacity… there was no legal or factual basis to issue the Order against Ms. Trump," her lawyers argued.
"Ms. Trump has had no involvement for more than five years… Ms. Trump has had no role as an officer, director, or employee of the Trump Organization or any of its affiliates since at least January 2017… NY AG never intended to impose an injunction against Ms. Trump," the attorneys added.
In her tenure as a White House adviser, Ivanka Trump raised myriad ethics red flags, and as a Trump Organization executive before that, she was — as described by James in a court filing for Ivanka's refusal to testify in January — a "key player in many of the [Trump company's] transactions."