Japan National Debt Tops One Quadrillion Yen
@AFP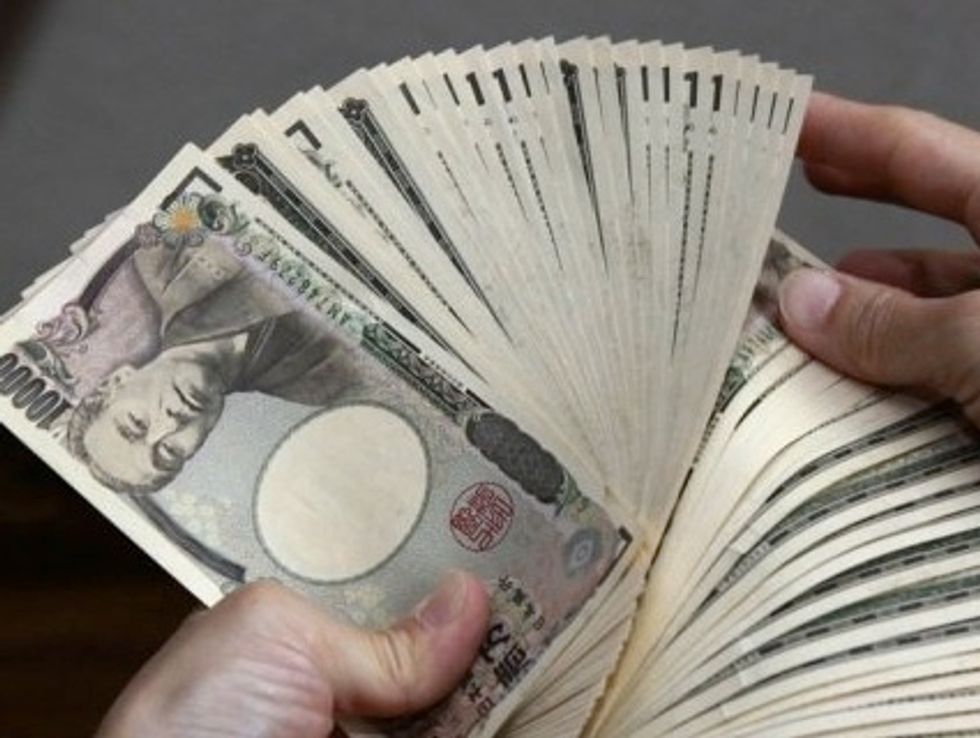 TOKYO (AFP) – Japan's eye-watering national debt has topped one quadrillion yen, official data showed Friday, a record figure that underlines Tokyo's struggle to curb its huge borrowing.
The figure supplied by the finance ministry of 1.008 quadrillion yen by the end of June amounts to about $10.42 trillion at current exchange rates.
A quadrillion is one thousand trillion.
Tokyo has the dubious distinction of having, proportionately, the biggest debt pile among industrialized nations, more than twice the size of its economy.
The lion's share of that debt is from long-and short-term Japanese government bonds, as well as other borrowing.
The staggering figure, about 1.7 percent higher than the previous quarter, comes a day after Japan pledged to slash its budget and get spending under control.
Japan has not faced a public debt crisis like the kind seen across the debt-riddled eurozone, largely because most of its low-interest debt is held domestically rather than by international creditors.
But the International Monetary Fund and others have issued warnings about Tokyo's ever-increasing borrowing, after a series of sovereign credit rating downgrades in recent years.
This week, the IMF called on Japan to adopt a "credible" fiscal plan to repair its books, including raising sales taxes to generate new revenue.
Prime Minister Shinzo Abe's government is mulling whether to go ahead with a series of sales tax rises that would double the rate to 10 percent by 2015, a key source of new income but one that some fear would stall his economy-boosting plan dubbed "Abenomics".
Photo Credit: AFP/Yoshikazu Tsuno