Japan To Hike Sales Tax, Launch $50 Billion Stimulus: Reports
@AFP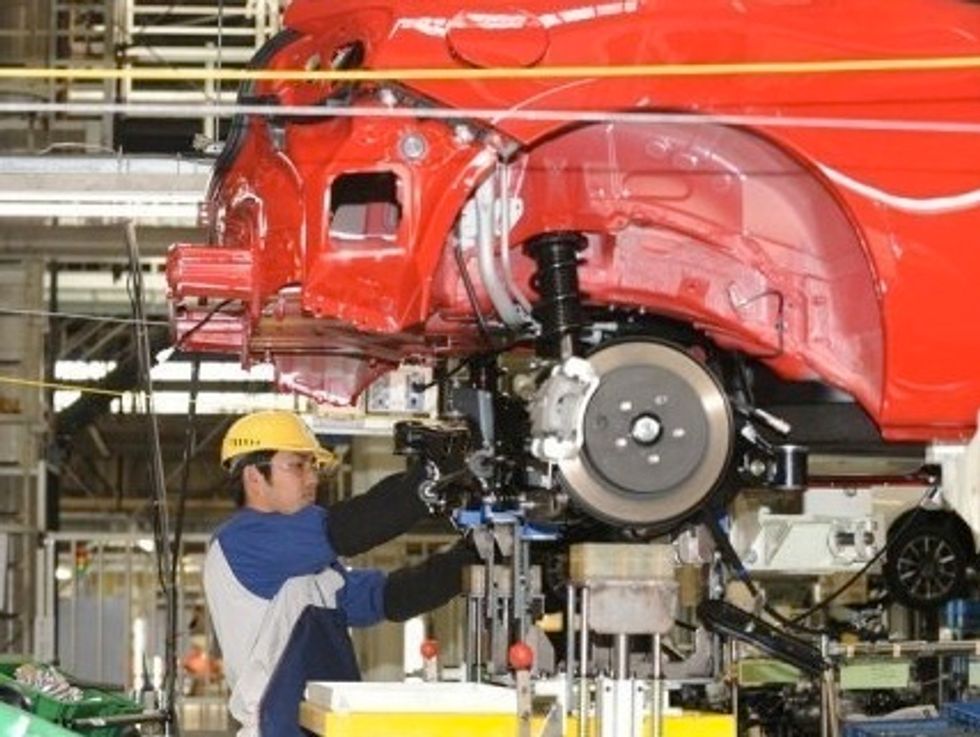 TOKYO (AFP) – Japan's prime minister has decided to hike the nation's sales tax next year, but will soften the blow with a $50-billion stimulus package aimed at protecting a budding economic recovery, reports said Thursday.
Shinzo Abe, who has spearheaded a drive to turn around years of tepid growth, will press on with a plan to lift taxes to 8.0 percent from the current 5.0 percent in April, Japanese media reported, a move seen as crucial to tackling a staggering national debt.
Parliament has already passed a law to hike the rate but Abe has yet to make a decision on whether to enact it amid concerns higher taxes will hit consumer demand and blunt a nascent recovery in the world's number three economy.
The reports from the Kyodo and Jiji Press news agencies Thursday did not make clear if another scheduled tax rise to 10 percent by late 2015 was still in the pipeline.
However, Abe will also launch a fresh economic package worth about five trillion yen ($50 billion) to cushion the increase, the news agencies and top-selling daily Yomiuri said, with Kyodo citing a source close to the prime minister.
Abe is expected to formally announce the plan on October 1 at the earliest, they said.
Broadcaster Asahi said Abe made his decision based on recent upbeat economic data and Tokyo's successful bid to host the 2020 Olympic Games, which is expected to boost growth.
However, the government disputed the reports, saying Abe had yet to make up his mind.
"The prime minister will decide early next month" after examining economic data, Chief Cabinet Secretary Yoshihide Suga told a Tokyo news briefing.
But Suga did acknowledge that Abe ordered his ministers to draw up a stimulus plan as "there would be an impact on the economy if the consumption tax is raised".
The Bank of Japan is to publish a closely watched quarterly business sentiment survey next month, which will be pored over for more clues about the state of the country's economy.
Tokyo has faced increasing pressure, including from the International Monetary Fund, to service a debt mountain that is proportionately the worst among industrialised nations at more than twice the size of the economy.
Photo Credit: AFP/Kazuhiro Nogi