Jay-Z Narrates Video About Decades-Long 'Epic Fail' Drug War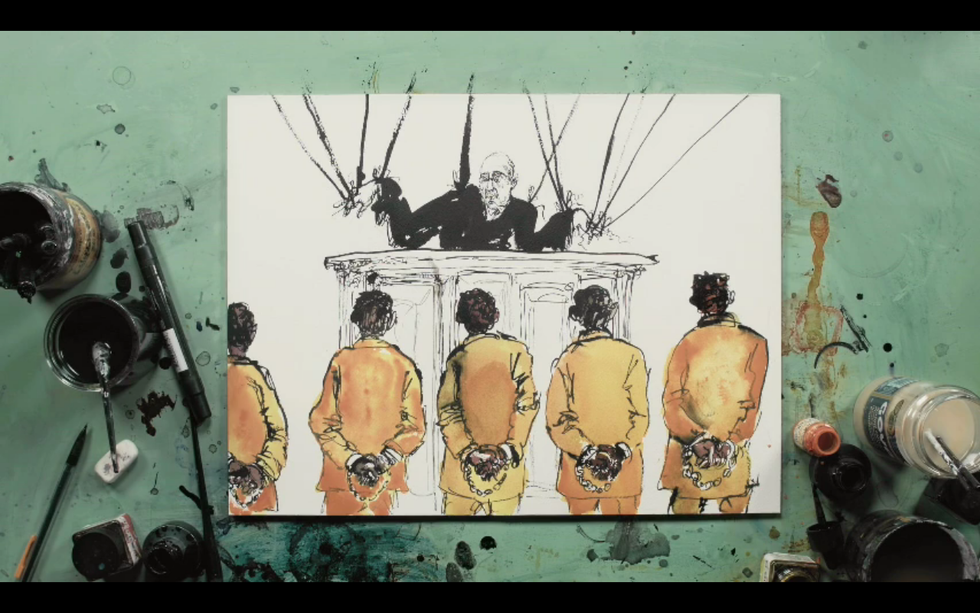 The New York Times released a collaboration Thursday between hip-hop icon Jay-Z and illustrator Molly Crabapple about the effects of decades of a failed drug war on black and brown youth in cities.
In the video, which was produced by activist Dream Hampton, Jay Z traces the history of Richard Nixon's oiginal "War on Drugs," through its evolution during the Reagan years, the explosion of the American prison population in the 90s, and the present day discrimination by the legal marijuana industry against entrepreneurs with prior drug felonies.
That last point increasingly appears to be one of the great ironies of the movement to legalize marijuana: America may be changing its mind about drugs, but it hasn't changed its mind about criminals. In Colorado, for example, those with drug-related felonies cannot own marijuana-related businesses. In California, a licensing agency has for a year had the ability to reject applicants on the basis of past felonies, including those for drug possession and intent to sell — precisely the tasks for which such a licenses would apply.
California may fully legalize weed this November, instantly creating potentially the largest market in the world for the plant. In the meantime, such a piecemeal approach to licensing may conform to the same racist trends of drug laws past: discriminating against a group of people not on the basis of criminality, but rather on the rates at which they are ticketed, fined, arrested, and convicted of crimes that are committed roughly equally across race.