Jeb Bush Campaign Cutting Salaries, Staff: Internal Memo
@reuters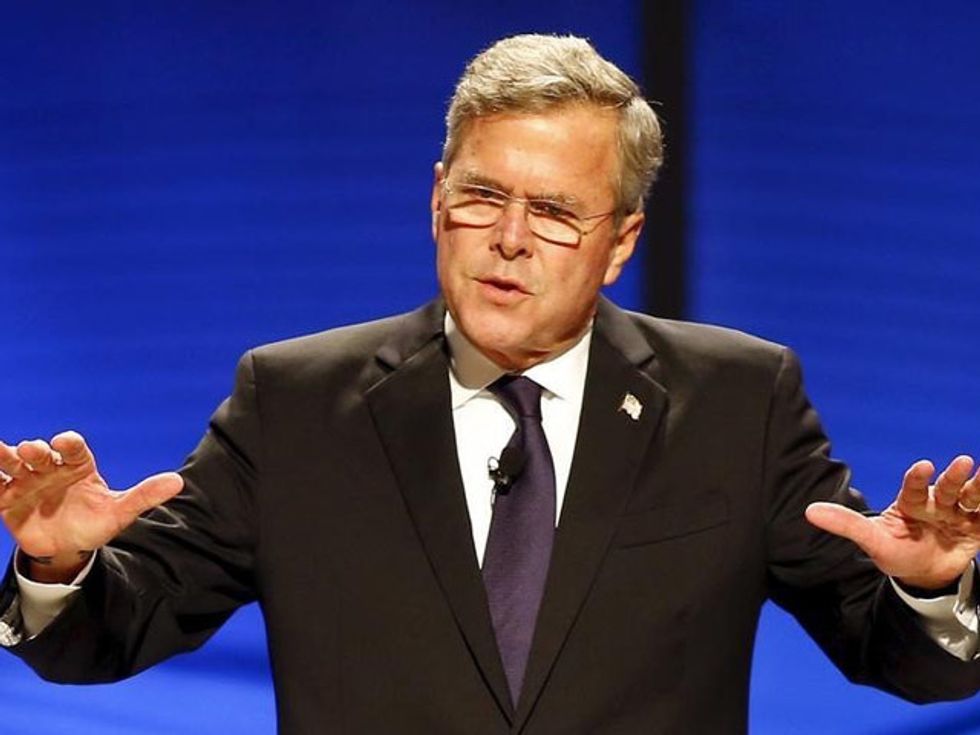 By Steve Holland
WASHINGTON (Reuters) — Republican Jeb Bush's struggling presidential campaign is cutting salaries across the board and reducing staff in a money-saving effort intended to concentrate resources on early voting states, an internal memo said on Friday.
The memo, obtained by Reuters, said payroll costs were being slashed by 40 percent and staff at the Miami headquarters is being drastically cut back with some workers being transferred to early voting states.
The move follows a drop in support for Bush's attempt to secure the 2016 Republican presidential nomination.
Considered the heavy favorite for the nomination earlier this year, the former Florida governor is running far behind poll leaders Donald Trump and Ben Carson in national polls and in early voting states like New Hampshire and Iowa.
"We are making changes today to ensure Jeb is best positioned to win the nomination and general election," the memo said.
Bush announced last week that his third-quarter fund-raising was $13.4 million, a competitive sum but not enough to finance the large campaign operation he had built.
"It's no secret that the contours of this race have changed from what was anticipated at the start," the memo said.
The Bush campaign also sought to reassure donors who have cooled toward the idea that he still has a path to the nomination.
"We are in this campaign to win," the memo said. "We will take every single step necessary to ensure Jeb is the Republican nominee and next president of the United States. We are unapologetic about adjusting our game plan to meet the evolving dynamics of this race to ensure that outcome."
(Reporting by Steve Holland; Editing by Paul Simao)
Photo: U.S. Republican presidential candidate and former Governor Jeb Bush speaks at the North Texas Presidential Forum hosted by the Faith & Freedom Coalition and Prestonwood Baptist Church in Plano, Texas October 18, 2015. REUTERS/Mike Stone