Jeb Bush Chooses To Be Cross-Examined At CPAC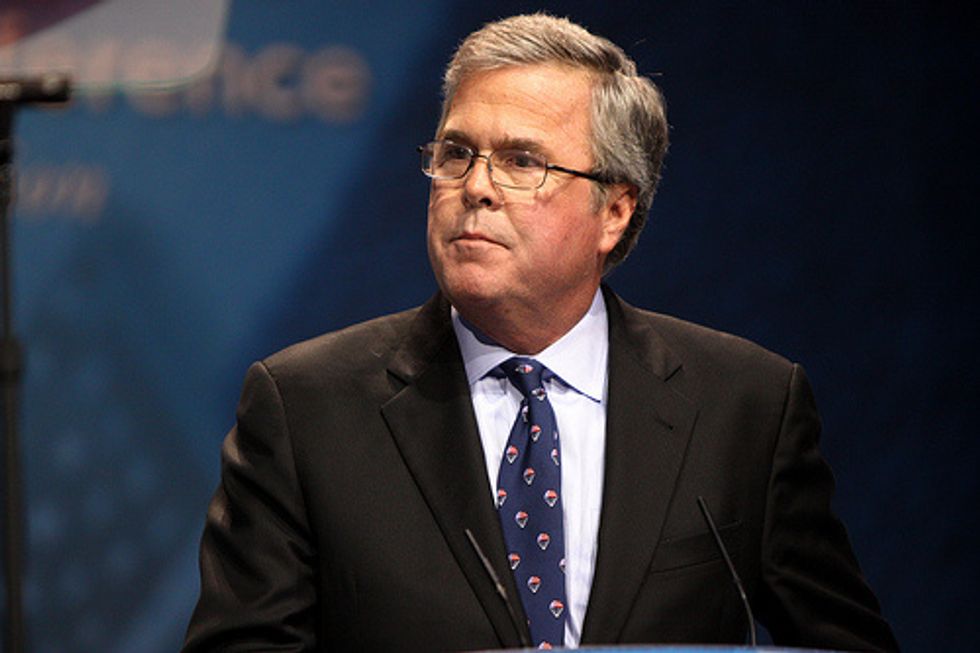 By Michael Bender, Bloomberg News (TNS)
As the American Conservative Union puts final touches on its annual political conference next week, they've offered potential Republican presidential contenders the option of a moderated question-and-answer session instead speaking from a podium to the thousands of activists in attendance.
One White House aspirant taking the group up on the offer is former Florida Governor Jeb Bush, Republican sources told Bloomberg Politics. ACU spokesman Ian Walters confirmed that speakers will have 20 minutes in front of the crowd and have the choice of delivering remarks and taking questions, or devoting the entire time to a Q&A session.
While Bush is expected to outpace the potential field in fundraising, he faces significant skepticism from voters in the conservative base of the party who disagree with his calls to ease immigration laws and his support for the Common Core education standards. How he chooses to handle those topics, and the audience reaction that follows, will be one of the most closely followed story lines of the four-day conference at the National Harbor in Maryland.
Allowing a Q&A at CPAC is an initial advantage for Bush. At appearances in San Francisco, Detroit, and Chicago in the past two months, Bush has proven more engaging and comfortable while taking questions from a moderator as opposed to the traditional speeches he also delivered in each city. He also opted for the format earlier this month at an education summit that his foundation hosted in Florida.
While Bush has received positive reviews after each appearance, the questions have come from admirers, including his former deputy staff chief in Tallahassee. It wasn't immediately clear who will moderate questions to Bush at CPAC.
Bush is scheduled to appear on Friday. Other speakers on Friday include Senator Rand Paul of Kentucky, former Texas Governor Rick Perry, and Louisiana Governor Bobby Jindal, Walters said. Indiana Governor Mike Pence will give the keynote dinner speech Friday.
Senator Marco Rubio of Florida may also speak Friday, but details were still being finalized.
Speakers on Thursday will include Governors Scott Walker of Wisconsin and Chris Christie of New Jersey, Senator Ted Cruz of Texas, retired neurosurgeon Ben Carson, and businesswoman Carly Fiorina.
Former Arkansas Governor Mike Huckabee declined an invitation to the event, Walters said. Alice Stewart, a Huckabee spokeswoman, cited previously scheduled events in Tennessee and South Carolina.
Photo: Gage Skidmore via Flickr