Jeff Bezos Takes Control Of Washington Post
@AFP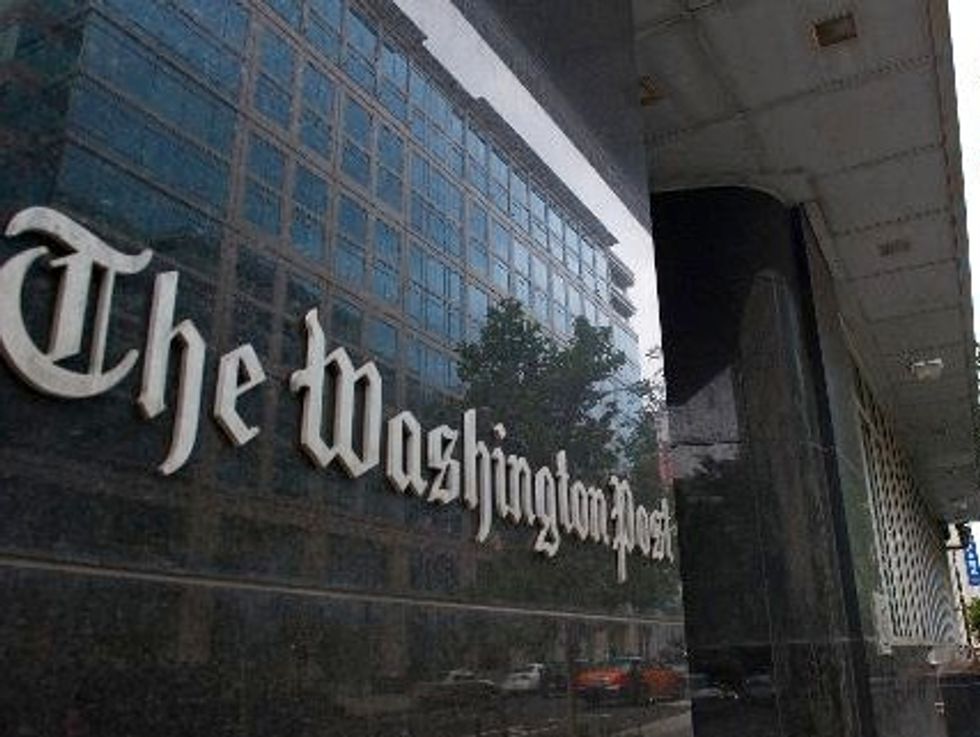 Washington (AFP) – Jeff Bezos, the founder of Amazon, closed a $250 million deal Tuesday to acquire The Washington Post, ending the longstanding ownership of the renowned Graham family, the newspaper announced.
The 49-year-old Internet entrepreneur announced a plan in August to take the newspaper private, and seek to reverse the declines experienced at the Post as digital news takes hold.
Tuesday's confirmation came in a short statement from the publicly traded Washington Post Co., which will retain its television and educational operations.
"The Washington Post Company announced today that it has completed the sale of its newspaper publishing businesses to Jeffrey P. Bezos," it said.
An article in the Post said the agreed deal transfers the newspaper and other assets from the Washington Post Co. to Nash Holdings, a private investment company controlled by Bezos.
Bezos has said he had "no map" for the Post but in a recent interview with CNN he called the newspaper "an important institution," and remarked that he was "optimistic about its future."
"It's a personal investment. I'm hopeful that I can help from a distance in part by providing runway for them to do a series of experiments, in part through bringing some of the philosophy that we have used at Amazon to the Post," he said last week.
The deal gives Bezos the newspapers of the Washington Post Co., including the storied daily, its free commuter daily The Express, the Spanish language newspaper El Tiempo Latino, and Robinson Terminal, a warehouse asset.
The Washington Post Co. will retain the large educational testing service Kaplan, Foreign Policy magazine, Slate.com, and a cable television operation, as well as the Post's downtown Washington headquarters. The company is expected to change its name, but no plans have yet been announced.
The Post said the Bezos name will be atop a new masthead, but that the rest of the paper's management will be unchanged. Publisher Katharine Weymouth will continue in that job, as will executive editor Martin Baron.
The 136-year-old daily, which has long been seen as among the most influential in the United States, is most famous for its trailblazing coverage of the Watergate break-in and subsequent cover up which led to the resignation of president Richard Nixon in 1974.
The last sale of the newspaper was in 1933, when California financier Eugene Meyer bought it at a bankruptcy auction for $825,000.
In 1946, he turned over control to his son-in-law, Philip Graham, husband of Katharine Meyer Graham, who later became arguably the newspaper's most famous publisher, presiding at the top during the Watergate stories.
Photo Credit: AFP/Karen Bleier